The $5.5 billion in assets held by FTX have just been revealed. Cash, crypto currencies and securities, discover the complete list of assets.
On January 17, senior executives operating at FTX met with members and advisors of the Official Chapter 11 Unsecured Creditors Committee (Bankruptcy Proceedings) to provide an update on asset recovery efforts. nowadays.
Of the 5.5 billionassets "liquids" identified, we can discover 1.7 billion dollars of cash, 3.5 billions of dollars of "liquid" crypto currencies and $0.3 billion in securities.
source : Kroll's website (restructuring company)
What are the crypto currencies held by FTX?
Sadly, over $1.2 billion is made up of 2 altcoins. Worse still, the very token of the platform, FTT alone represents 529 million dollars (in liquid assets therefore), second only to Solana's SOL, with 685 million dollars.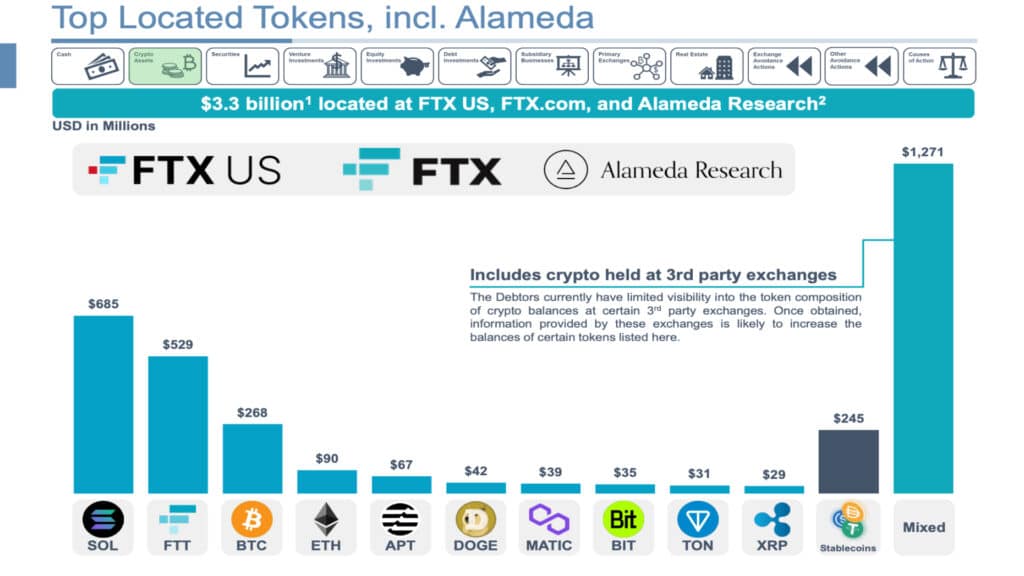 There are also nearly 1.3 billion dollars of crypto currencies of all kinds and held on other platforms…
On the side of assets considered illiquid by the management of FTX, the famous token Serum is back, accompanied by MAPS and SOLETH…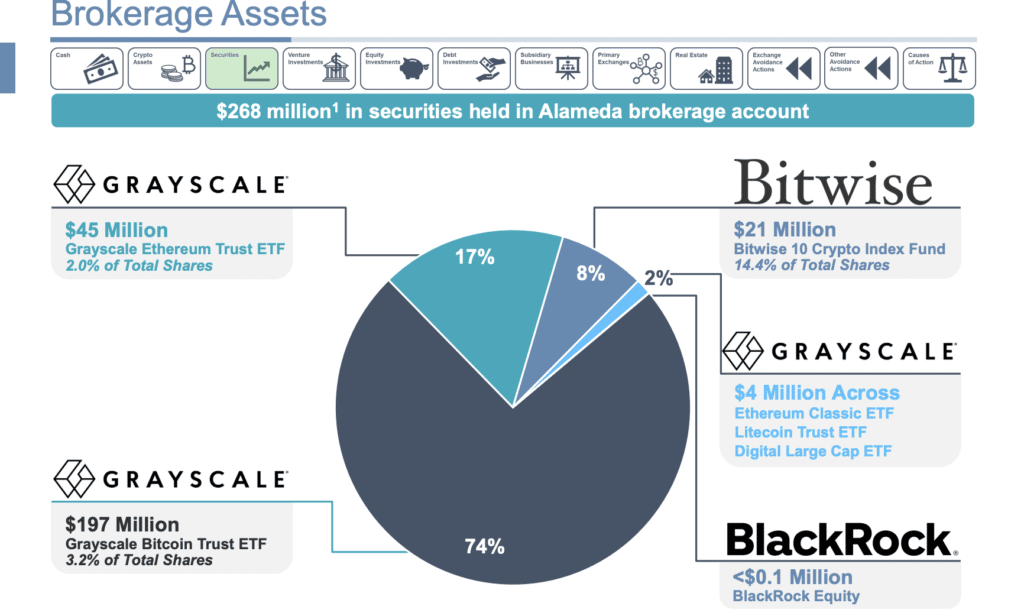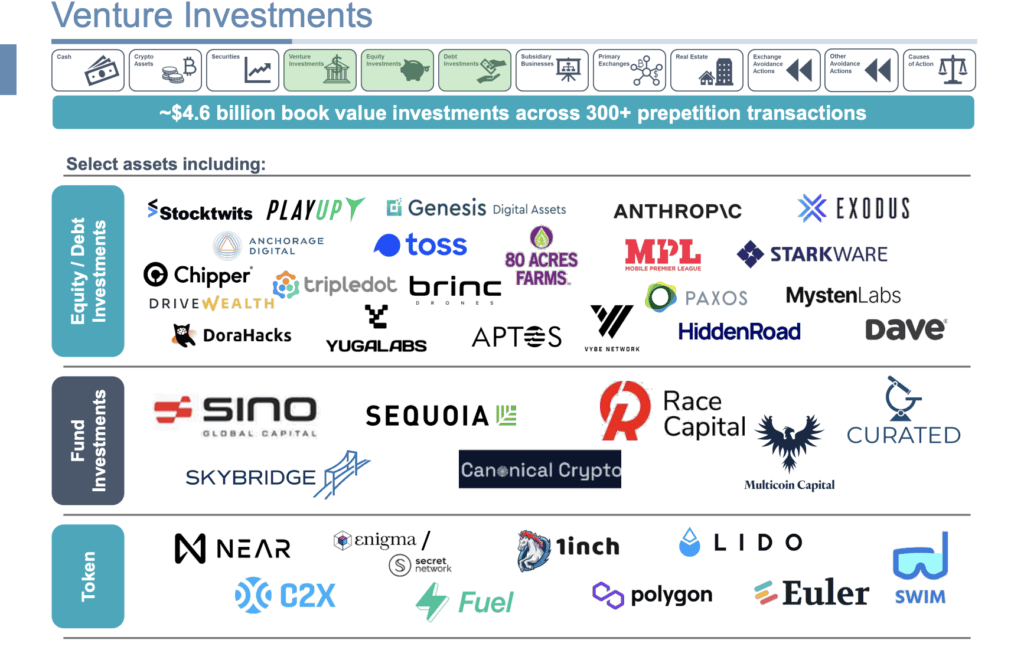 Article in progress…
The article $5.5 billion: The list of "liquid" assets held by FTX revealed appeared first on Corner Academy