food
Czechia has some superb national dishes: my favorite is šulánky s mákem, a doughy, sweet dish made from potatoes sprinkled with poppy seeds, sugar and butter. pub/restaurant Lokal U Caipla near the cathedral is the place to go for traditional classics such as svíčková na smetaně – sliced ​​beef in a creamy sauce with bread dumplings, whipped cream and cranberry sauce. Hearty plates like this go perfectly with a cold pilsner, and here there are three pouring styles to try: the hladinka has a thick foamy head but is mainly beer, the šnyt is efficiently dense foam with a little beer and the mliko (milk) is almost entirely creamy foam with a tiny amount of beer. Those not into beer needn't worry: Brno has a great coffee scene. Spolek is a minimalist place with no piped music, and Buchta C is a modern espresso bar with delicious Czech-style buchty (sweet filled buns).
Inspiration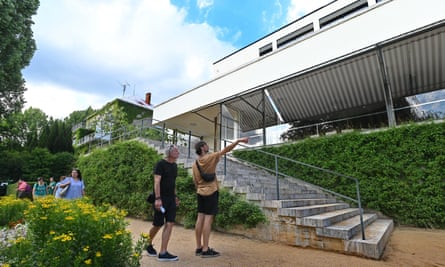 There's lots about the city's culture and heritage at Muzeum Mesta Brna (Brno City Museum), Roman culture at Muzeum Romske Kultury or the Moravia region in Moravská Galerie v Brne. Villa Tugendhat is Czechia's only monument of modern architecture and is on the Unesco world heritage list: tours need to be booked well in advance, as they sell out quickly. Brno is also a creative city, and being an actor, I have to mention our incredible theatres. The ornate pink-hued Husa na Provazku (Goose on a String) puts on fantastic plays with English subtitles. party is an independent theater group that tackles political and social issues. They do perform in Czech but Industry, the place where they usually perform, is worth checking out. It's an industrial-looking creative space that promotes projects with positive social, cultural and economic impact – art exhibitions, plays, cinema and educational workshops.
Neighborhood
The coolest neighborhood is Kamenná Kolonie (stone colony), a scattering of 130 traditional houses in an old quarry by the Svratka River. In the past it was a working-class area inhabited by brickyard workers, but it became an enclave for artists and bohemians in the 1970s. Nova Zbrojovka is another interesting place: a former munitions factory is being transformed into a modern community with flats, office space and amenities.
green space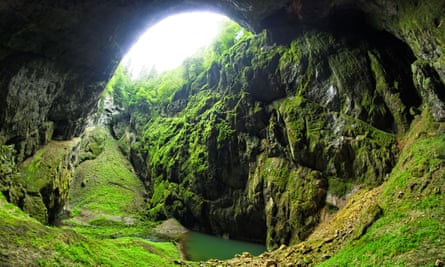 The best way to explore Brno is by bike. The city is surrounded by nature, and there are a lot of green spaces in the center too. The Denisovy Gardens, close to St Peter and Paul's cathedral, is for me the most beautiful. About 20 minutes' drive away, the lake created by Brno dam is a lovely place to spend the day reading alone or with family and friends: kids love the fully functioning steamboat. The Moravian karst landscape, north of the city and accessible by public transport, has spectacular caves: the 130-metre-deep Macocha Abyss (booking essential) is one of Czechia's natural wonders. Mountain bikers should check out the area around the small town of Jedovnice for trails that snake through the luscious Czech landscape.
Vie de Nuit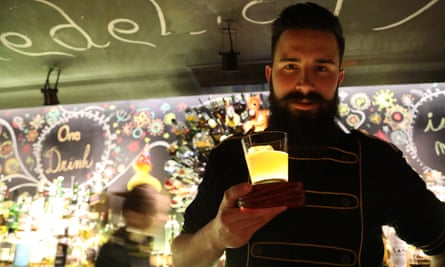 Brno is a university city, so it comes alive at night. I'll often spend an evening on the wooden deck at Goose on a String's lovely internal patio. My favorite spot for a beer is Pivnice U Poutnika, a traditional beer hall with a wide selection of ales. For live music, Alterna, Metro, PA and Fleda host nights from dance and electro to international performers and local bands. And no one should leave Brno without visiting Super Panda Circusan eccentric cocktail bar with performers telling stories and inviting guests to role play.
Stay
Tea Royal Ricc (doubles from €90 B&B), in Brno's historic centre, is a classy hotel in a 16th-century building with antique furniture, stained-glass windows and lavish palatial interiors.