Justin Sunfounder of the Foundation TRONrevealed that he was willing to spend up to $1 billion of his own money to buy assets from Digital Currency Group (DCG). In an interview with Reutersthe controversial entrepreneur said he was ready to buy back part of the assets of DCG"based on their assessment of the situation". Sun did not specify which portions of the venture capital assets of DCG he plans to acquire. While the investor is accustomed to statements of this kind, is this due to a real desire to'purchase or just a swipe marketing ? Back to the situation.
Justin Sun shows interest in Digital Currency Group (DCG)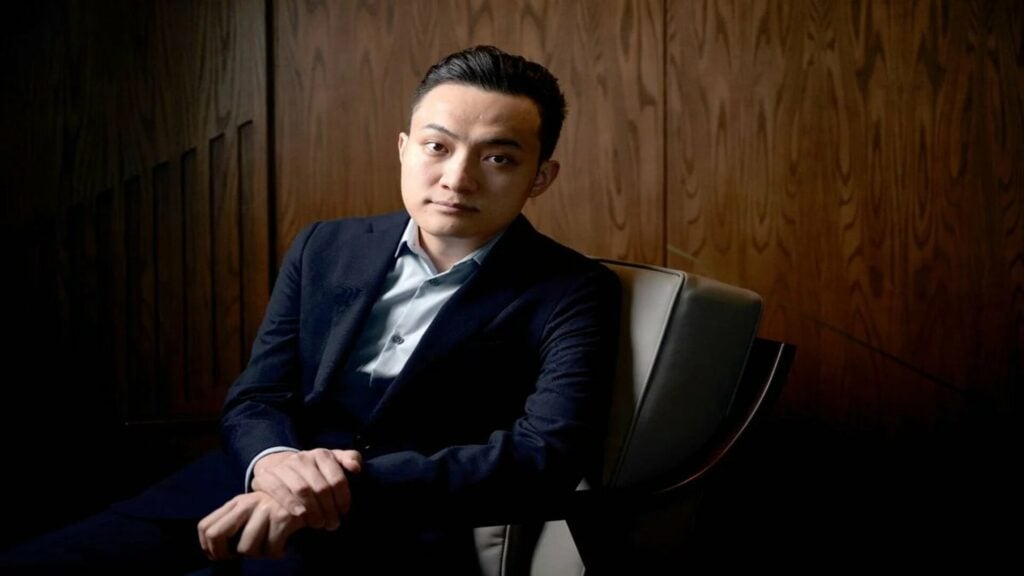 Sun is the founder of a network of blockchain called TRON and an advisor (often considered the owner and director) of crypto exchange Huobi. He is one of the figures most rich of the cryptography, but his precise heritage remains unknown. Notably, Sun previously said it was ready to supply the distressed cryptocurrency exchange FTX billions in aid before the exchange filed for bankruptcy in mid-November. However, the deal ultimately did not happen. Justin Sun clarified that these potential investments will be made "based on their assessment of the situation", but very concretely, he did not indicate which assets of Digital Currency Groupattract his attention. So this may also suggest that this statement may just as well be just marketing . He advances wanting "to make the difficult times a little easier"
The crypto brokerage firm Genesisowes more than $3 billion to its creditors, forcing DCG its parent company and a crypto conglomerate, to consider selling some assets from its extensive venture capital portfolio to raise funds. DCGlists over 160 crypto companies in its portfolio on its website, of which it has acquired 28. CoinDesk, Grayscale and Genesis are three of the largest companies listed in its portfolio. The company is also an investor in the exchanges crypto american Coinbase and krakenand its other holdings include the American company Circlewhich manages the stablecoin USDC .
The apparent difficulties of Digital Currency Group (DCG)
Following the collapse of FTX, Genesis announced to its users that it was temporarily suspending withdrawals. In a statement on Twitter, Genesissaid that the "abnormal withdrawal requests" had exceeded its "current liquidity". The lender crypto has since revealed that he has $175 million locked in his FTX trading account. The company attempted to raise a $1 billion emergency loan in mid-November claiming that she knew a "shortage of liquidity due to certain illiquid assets on its balance sheetwhich failed. DCG's problems and its subsidiary Genesishave also led to tensions between the CEO of DCG, Barry Silbertand Cameron Winklevossco-founder of the crypto platform Geminiwhich previously offered high-interest accounts through a partnership with Genesis . It has been revealed that Genesis owes Gemini customers $900 million. Cameron ask Silbertsolved the problem for some time. Earlier this week, he even wrote an open letter to the DCG board, calling for Silbert's removal.
The article A takeover of the assets of Digital Currency Group (DCG) by Justin Sun? appeared first on Corner Academy