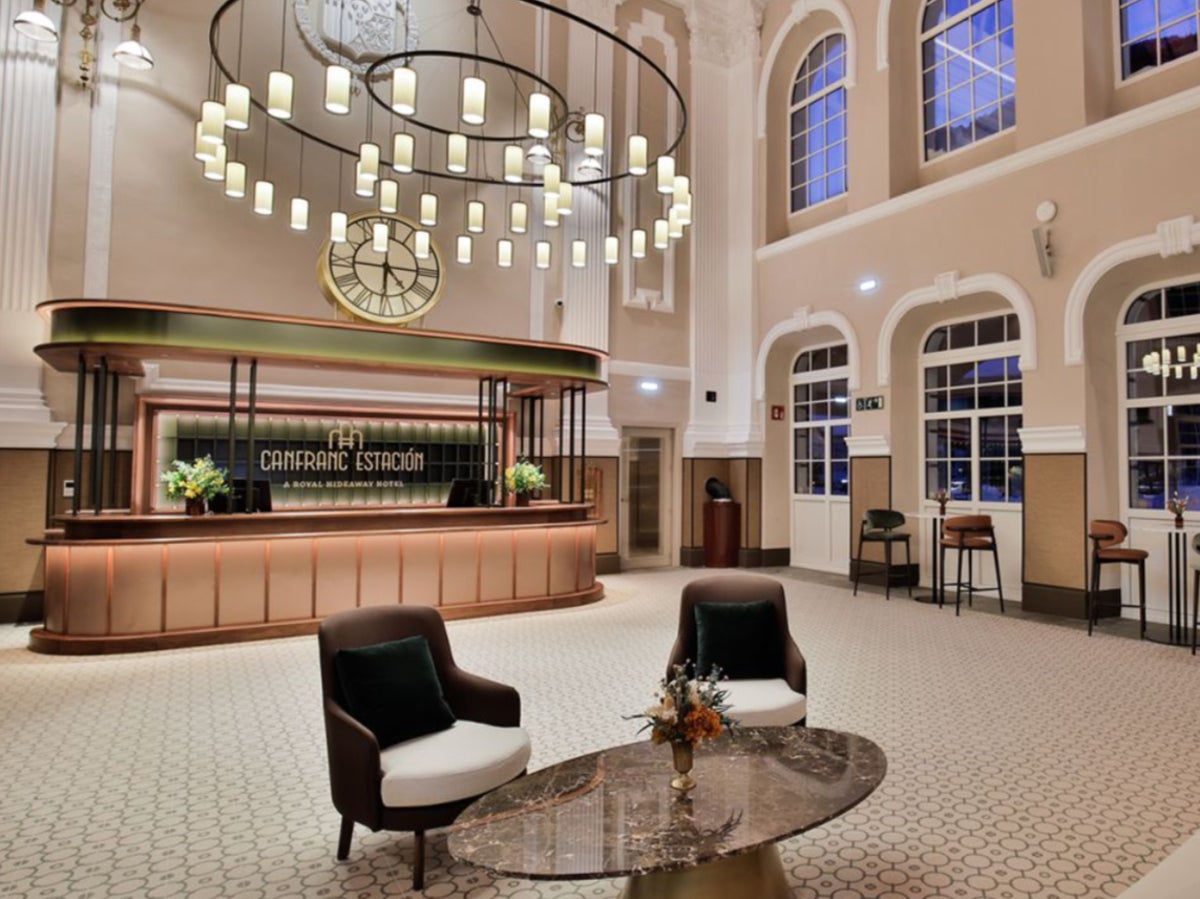 An abandoned train station in Spain has been totally revamped into a five-star hotel.
Canfranc Station in the Aragon Valley, near the French border and surrounded by the Pyreneesfirst opened in 1928.
The grand international station launched to much fanfare – both the King of Spain and the President of the French Republic were in attendance – but shut its doors in 1970 following a freight train derailment.
Now, after lying dormant for more than 50 years, the station has opened its doors once more; but this time as an opulent hotel.
Lovingly restored by Barcelo Hotel Group in a process that took years to complete, Canfranc Station welcomed its first guests in January 2023.
Mayor of Canfranc, Fernando Sánchez Morales, told CNN that the opening had been met "with enthusiasm" by local residents.
"We are very satisfied to have the station alive and bright again," he said, adding that he is "very happy" with how "the history of the station and the railway environment" are reflected by the hotel's design elements.
"We hope it will be the consolidation of Canfranc as a tourist destination."
Madrid-based design studio ILMIODESIGN was responsible for hotel's interiors, which are heavily influenced by the station's 1920s heyday. This theme goes right from decor through to staff uniforms, while the color palette is inspired by the surrounding nature and mountains.
María Bellosta, Canfranc's hotel manager, says that "special attention has been paid to every detail" of the restoration, with the aim of not "losing an iota of [the station's] personality and enormous legacy."
"We wanted to maintain its DNA, its international railway spirit," she added.
However, despite respecting the building's history, the transformation has included the addition of all the trappings expected of a luxury hotel: a wellness area, including a pool, and three restaurants.
Guests can stay in one of the hotel's 104 rooms, four of which are suites, paying from £133 per night.
The former station concourse now acts as the hotel's reception.