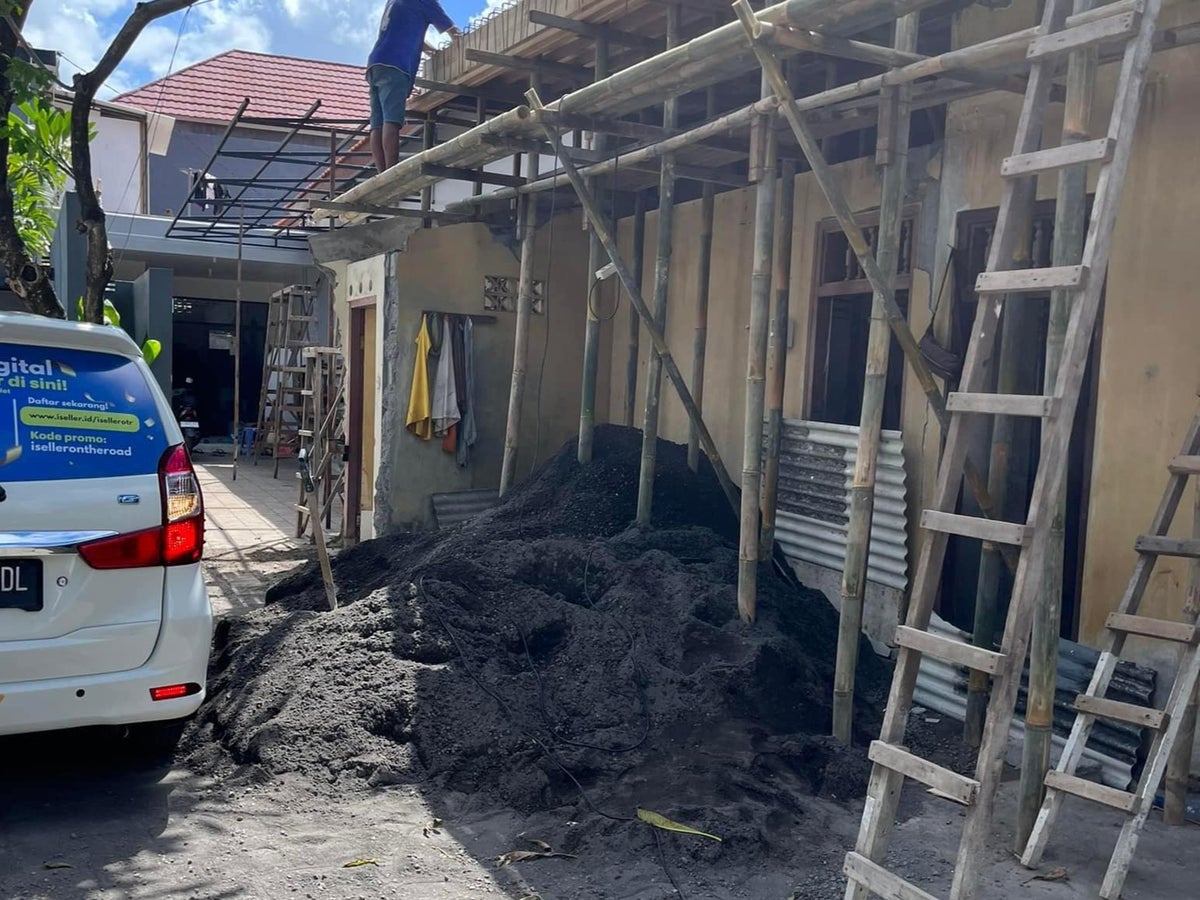 An Australian couple has slammed a villa on the Indonesian island of balisaying it was "absolutely disgusting" and describing it as a "health hazard".
"Whatever you do, do not rent this villa," wrote Facebook user Daber Dee in a scathing review of RoseDuin Villa in Seminyak, on the travel tips page Bali Travel Forum.
"It is absolutely disgusting, run down, moldy, in need of urgent renovation. It is simply a health hazard and dangerous. We arrived and the beds appeared to be made, however the sheets had not been changed from the previous guests. Stains all over them.
"One bedroom was completely unusable due to mold and paint peeling off. The bathrooms hadn't been cleaned and the entire place smelled of urine and humidity," added the furious holidaymaker.
The five-bedroom villa is rented out from £221 per night, in the popular area of ​​Seminyak, on Bali's southwestern coast.
Management company Bali Prime Hospitality describes it as "air-conditioned", "boasting garden views" and "around 350 yards from Double Six Beach". There are photos of its private pool, with sun loungers, and clean white interiors with leather sofas.
The holidaymaker insists the property was not as described, adding: "The owner is an arrogant man who said, if you don't like it leave. He did nothing to resolve the issues and kept asking for the second week's rent.
"He accused me of causing the peeling paint although I had only been in the villa a day and suggested I put the cockroaches around the villa," they claimed.
Attaching 12 photos showing peeling paint on walls, damp patches beneath a sink, dirt and litter around the edges of rooms and a precarious sliver of decking protruding from an outdoor area, the reviewer pulled no punches with their warning to stay away.
As well as the general quality of the rental, the tenant warned Bali-goers against dealing with the property owners, a company called Bali Prime Hospitality.
"We attempted three times to talk and resolve the issues and each time we were told, 'I don't understand why you are still there' and that we owe [the owner] the second week's accommodation money," ranted the holidaymaker.
Construction work in the complex of villas was another bugbear.
"There is also a villa being built in the front and the hammering and electric saw noise is continuously going from 8am to 10pm therefore absolutely no rest or peace," they complained.
"The owner has done nothing but be a keyboard warrior and claim we are the first to complain. We also went back to the agent we booked through, Bali Prime Hospitality and [they] have not assisted either."
The Independent has contacted Bali Prime Hospitality for comment.