Adidasthe world leader in sportswear and lifestyle products, recently launched its collection ALTS by Adidasa vibrant NFT ecosystem that builds on its series Into The Metaverse, originally launched in partnership with gmoney, PUNKS Comic and the Bored Ape Yacht Club. First released in December 2021, the collection Into The Metaverse offered holders exclusive access to collaborative products and virtual land experiences throughout 2022.
In collaboration with NFT influencer gmoney and established projects PUNKS Comic and Bored ApeAdidas introduced the concept of burning of NFTs from the initial collection to unlock a new ERC-1155 token from the next phase of the project, as well as the ability to claim physical clothing.
It is no longer very clear if the first partners are still involved in the project.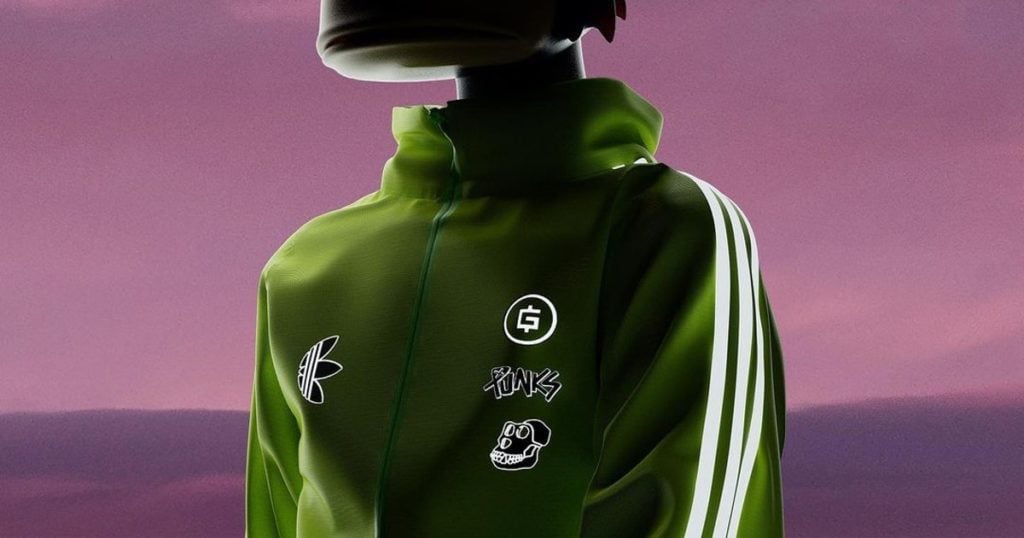 ALTS: the new era of adidas NFTs
The holders of NFT of the first two phases of the collection Into The Metaverse now have the ability to brown (destroy) their tokens in exchange for a new NFT from the collection ALTS by Adidas based on Ethereum, requiring only gas fees for the transaction. The collection ALTS offers a Dynamic NFTs with eight"ALT[er] egosdistinct characters representing different rarity traits and interactive storylines.
The first ALT[er] ego obtained during the burn mechanism is the first of many traits of the ALT identity intended for members of the community. In total, 8 ALT[er] different egos with different rarities will be distributed between holders and in addition to the utilities available for each ALT, there will be exclusive utilities determined by the different ALTs[er] egos to provide additional benefits tailored to individual interests.
We will therefore have to wait until the end of the Chapter 3 of ALTS by Adidas to discover the pfp (NFT profile pictures) finalized of the project.
ALTS by Adidas offers benefits to its holders, such as participation in the ecosystem, partial commercial intellectual property rights to their character, access to exclusive virtual clothing, entry to holders-only community gatherings, and access to Discord channels reserved for token holders.
At the time of writing, the ALTS by Adidas collection has a floor price (minimum purchase price) of 0.78 ETH (about $1,500) and reached 400 ETH (about $750,000) in trading volume.
The article Adidas unveils ALTS: its NFT collection of dynamic profile photos appeared first on Corner Academy