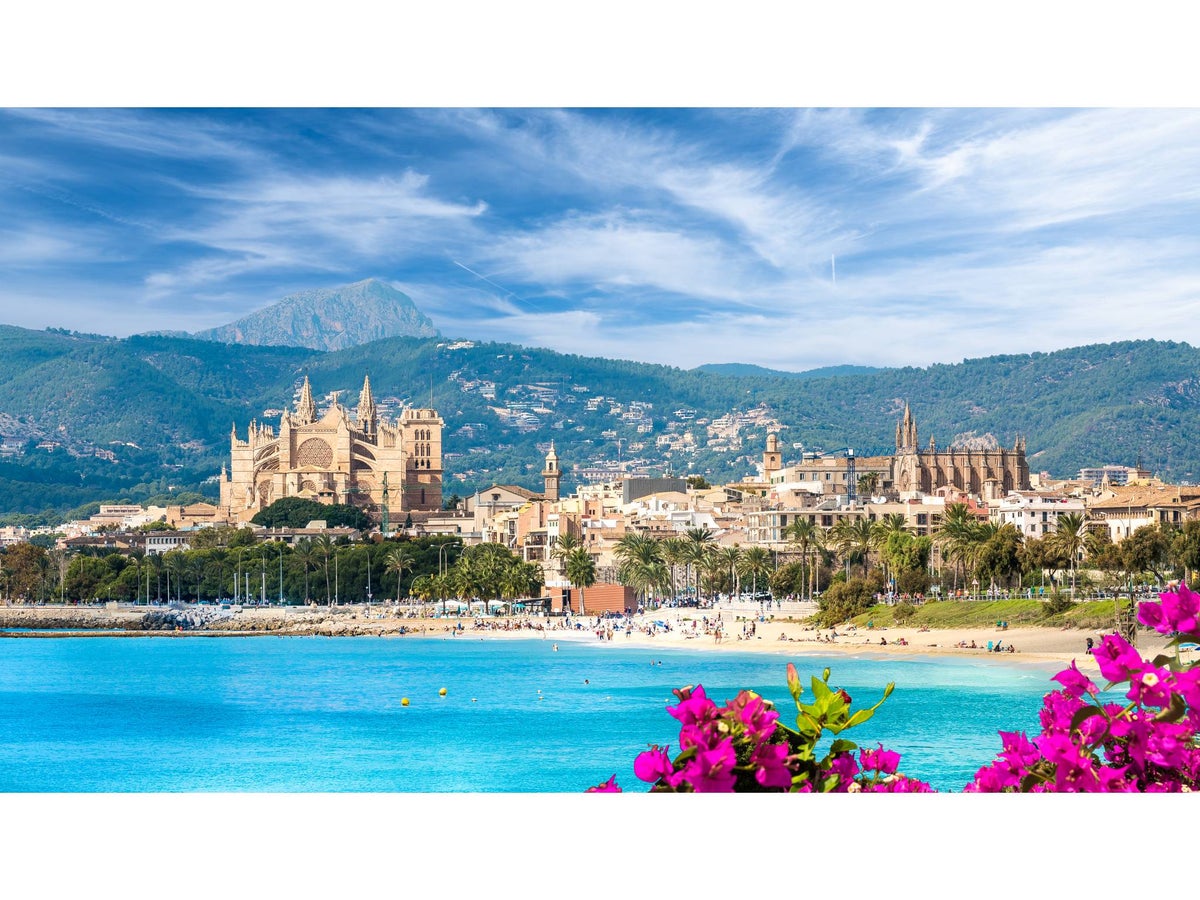 All-inclusive trips beat DIY holidays on price, according to new research by Which?.
After checking the cost of holidays to 10 popular european and long-haul destinations for a family of four in augustit was found that all-inclusive breaks cost less for a sizeable seven of those.
The most significant price difference was seen for holidays to Majorcaone of Spain's Balearic Islands, and the cheapest all-inclusive travel operators were Tui and Jet2Holidays.
Which? reported that the cheapest all-inclusive holiday to Mallorca was £276 per person less than for a DIY holiday, where travelers would pay for food and drink separately. This amounts to a whopping saving of £1,100 for a family of four.
Other countries on the list include Bulgaria, Greece, Turkey, PortugalThailand, Mexico CityMauritius, and Barbados.
A DIY holiday to Corfu, Greecewas quoted as £955 per person, while the all-inclusive three-star equivalent is £808, saving £147.
Meanwhile, the price of a DIY holiday to Spain's Costa del Sol is £980 per person and that's in comparison to £912 for a three-star all-inclusive deal or £915 for a four-star all-inclusive deal. Either way, a family of four could save up to £272 on a week's holiday in August.
The only European exception is the Algarve in Portugal, where a DIY holiday costs £924 per person vs £964 for a three-star all-inclusive stay. Which? says this is due to flights, food and drinks all being "relatively inexpensive" at this time of year.
Which? used the cost of all-inclusive Tui and On The Beach deals for comparing prices for long haul holidays. DIY holidays to Phuket in thailand and Mauritius were all cheaper than all-inclusive deals.
For example, a DIY holiday in Phuket is priced at £1,248 per person compared to the far more expensive cost of £1,942 for a three-star all-inclusive stay.
However, all-inclusive holidays to Cancun in Mexico and Barbados were both found to be cheaper than their DIY counterparts.
There is a slight price difference between all-inclusive and DIY holidays in Barbados. The cost of a DIY trip is £2,210 per person compared to £2,165 for a three-star all-inclusive holiday, while surprisingly a four-star all-inclusive deal was found for even less at £2,028.
At the other end of the scale, an all-inclusive three-star holiday in Cancun costs £1,389 and the four-star equivalent is only slightly more at £1,407. But a DIY break in Cancun is £1,918, which would set a family of four back up to £2,116.
This research also found that the cheapest destination for a short-haul all-inclusive holiday in August is Costa Barcelona, ​​after looking at over 2,500 package deals from Tui and Jet2Holidays.
Rory Boland, editor of Which? Travel, said: "Regardless of whether you choose to go all-inclusive or would rather make your own arrangements, you can still take advantage of the added protections a package trip carries. By booking your accommodation and flight at the same time and with the same company, your holiday will enjoy the same protections as an inclusive package deal, meaning your travel firm is responsible for putting things right should there be any issues with your trip."