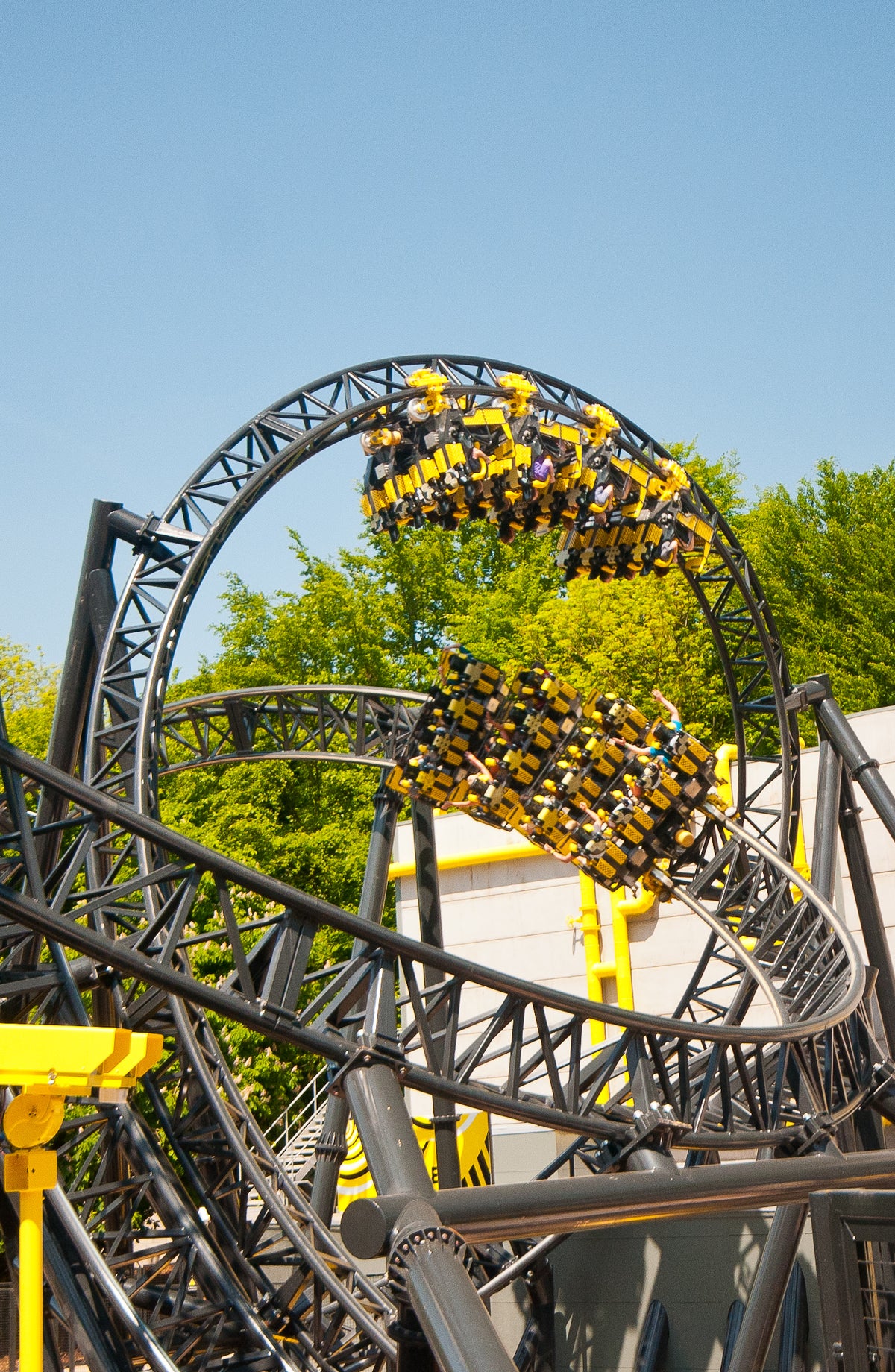 Alton Towers is building a "highly secretive" new ride which is set to cost £12.5m.
Tea theme park had blueprints for the new attraction unanimously approved at a meeting with town planners from Staffordshire Moorlands District Council last week.
After councilors gave the proposal the go ahead, Cllr Ben Emery said: "None of us know what's going on in there, because it's highly secretive."
Plans have revealed a few key details about the new ride, including its 70m x 50m size and dark green colour.
The ride will be situated indoors and include a gift shop. Meanwhile, the building itself is to have a height of 20m, with visitors able to queue up through woodland which already exists.
A spokesperson for Alton Towers Resort told The Independent: "We are delighted by the unanimous decision of the Planning Applications Committee to grant approval for this exciting addition to the Resort. We cannot wait to get started on site, so it can be ready to welcome visitors at the earliest possible opportunity."
Alton Towers general manager Francis Jackson addressed town planners at the meeting and outlined: "Alton Towers is the UK's most popular and largest theme park. It is therefore an important generator of tourism – particularly in the Staffordshire area – and we are a major local employer."
Mr Jackson added: "It is vital that Alton Towers refreshes its offer in order to remain competitive and continue to attract visitors to allow for continued investment in the estate."
He also referenced the impact of Covid, explaining: "Ongoing investment in attractions is even more important against the backdrop of the recovery from the Covid-19 pandemic."
According to Statista, Alton Towers hosted 1.8 million visitors in 2021, compared to 2.13 million in 2019, before the coronvirus pandemic and accompanying lockdown restrictions took hold.
In reference to whether the ride will be seen from outside the theme park, Cllr Emery said: "I think the landscaping will hide it, and we've already got some conifers growing in that area. You won't see hardly any of it, only the very top.
"Alton Towers have consistently delivered good, impressive, exciting rides that our children and ourselves have loved for many years."
The Alton Towers Resort spokesperson added: "Alton Towers Resort is committed to refreshing and diversifying its offer to ensure that it attracts the next generation of visitors in an increasingly competitive market.
"We are immensely proud of the rural location of the park and this plays a key consideration in how we manage the site. The Resort will continue to engage with and support the local community in which we are based throughout the implementation of this project, and beyond."
Another brand-new attraction opens next month at Alton Towers. The Curse at Alton Manor launches on March 18 and is billed as being the park's most immersive dark ride yet.