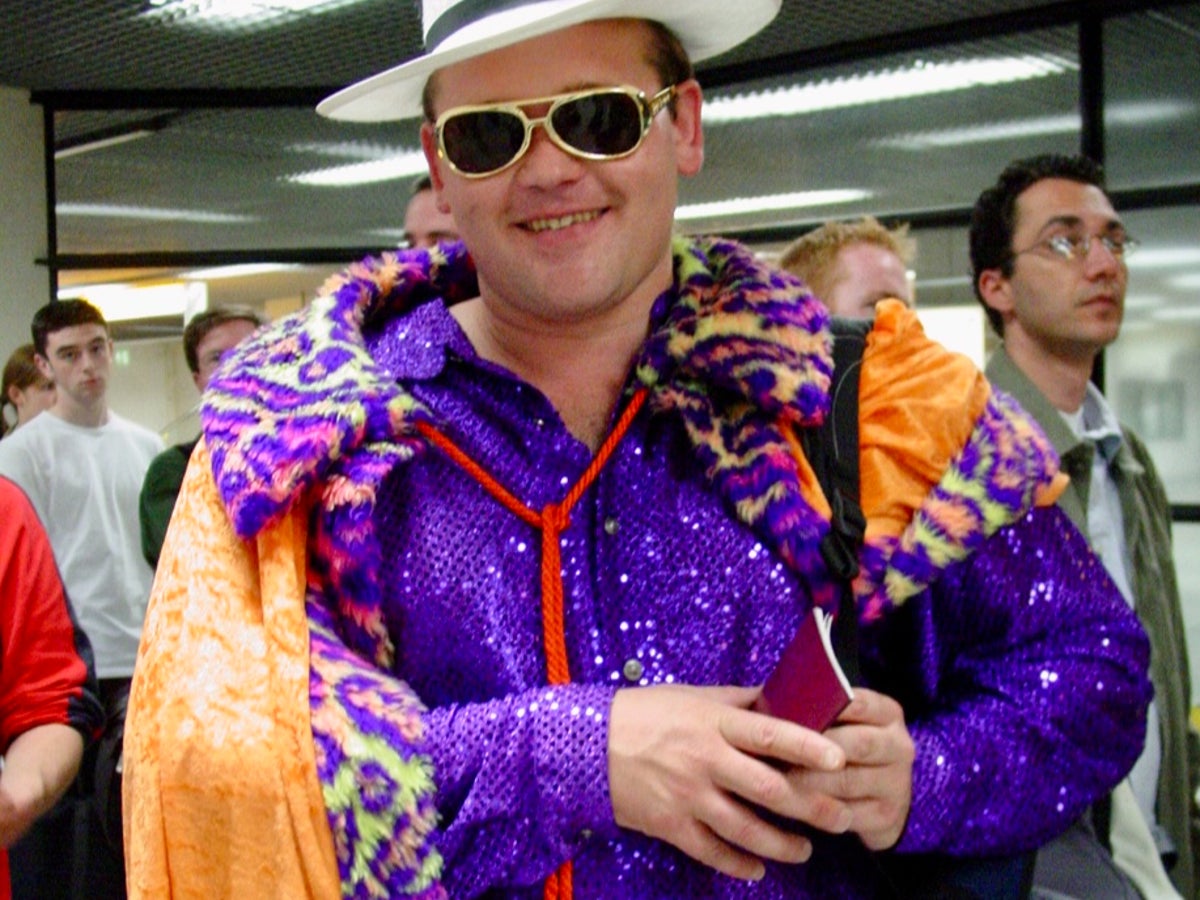 Sex, soft drugs and alcohol: for many young British travelers those are the key attractions of amsterdam.
"After you have gone through customs at the airport you will be welcomed by our guide and be taken to your hotel in a top-quality bus," boasts the stag trip firm Chillisauce.
"Little does the stag know about what's going to happen on the journey home! Entertainment awaits! Along the way, the bus will be pulled over by a 'police officer' who gives the stag his deserved punishment."
The "Stag Arrest" on the way in from Schiphol airport is just an overture to a hedonistic trip to Amsterdam. Later, say the organisers, "sex shops and peep shows" await in the Red Light district – a city-centre zone like no other in Europe.
But the city itself isn't keen on such visitors. The official Vision on Tourism in Amsterdam 2035 report says: "Groups of tourists that only visit the city for alcohol, sex and drugs are a nuisance.
"Our hospitality can no longer be at the detriment of our inhabitants' quality of life."
Under a coalition deal signed in May 2022, and known as the Amsterdam Agreement, the city has pledged to "combat bachelor parties that cause disturbances and organized pub crawls".
Now the civic authorities have launched a campaign to persuade stag parties to avoid the Dutch capital. But what exactly are the rules and practices that appeal to young British travellers?
What's the problem?
"Groups of tourists seem to think that Amsterdam is a place that will allow just about anything. We want to get rid of this kind of tourism," say the city authorities.
As many airline passengers to Amsterdam will testify, the city is a key destination for young British travelers – particularly men. You might spot a stag party at the departure gate or, on arrival, an Elvis Presley impersonator queuing up for passport control with a bunch of pals.
Young men converge on Amsterdam from across Europe, but the UK – and particularly England – comprised the biggest source of overindulgence.
"Binge-drinking stag and hen parties from England make their way to our city," says the Vision on Tourism. That is why a new campaign has begun by targeting British males.
The city authorities say: "Amsterdam is known internationally as a free and open city that shares its cultural wealth with visitors from all over the world.
"But in recent years this freedom has come under pressure and has been exploited for commercial purposes. Some businesses misuse the city's image, selling Amsterdam as a place of 'unlimited possibilities'. This creates an impression among visitors that Amsterdam is a city where anything is allowed."
What are Amsterdam's rules on drugs?
Since the mid-1970s, the Dutch authorities have tolerated the sale and consumption of small amounts of soft drugs, arguing that licensed premises keep users distant from the criminal underworld.
"The coffee shops have contributed to a decrease in street sales, thus helping to separate the tolerated soft drugs market from the illegal hard drugs market," says the Amsterdam tourist office.
Around 150 cafes euphemistically call themselves "coffee shops"; a green-and-white sticker in the window shows they are licensed to sell soft drugs.
The city tourist office explains: "Although the possession and buying of soft drugs are recognized as a violation of the law, you will not be prosecuted if it concerns a maximum amount of five grams of cannabis, and coffee shops can sell cannabis.
"To enter a coffee shop, you must be 18 years of age – your ID will be checked. Visitors should keep in mind that most venues other than coffee shops do not allow soft drugs to be consumed on their premises.
"In other words, you may not smoke cannabis in most clubs or bars, even in smoking areas."
The authorities now plan to "introduce a ban on smoking cannabis on the street in parts of the city centre". By 2040, the aim is for the Netherlands to be smoke-free.
Are there any laws on drinking in Amsterdam?
Not many. "The Alcohol Act does not contain any rules regarding catering opening hours," says the Dutch Institute of Alcohol Policy (Stap).
The legal drinking age was raised from 16 to 18 in 2014. Any grocery shop can sell beer and wine so long as its alcoholic strength is under 15 per cent. The tax on a glass of beer is just 9.5 euro cents (8p).
The Stag Company says: "The best tactic for an Amsterdam stag night is definitely to begin with a guided bar crawl. Led by friendly guides, you'll be shown around several of the city's finest drinking establishments, and, if you wish, you can finish up in a nightclub."
But Amsterdam's city authorities warn: "We will be taking further action with respect to hen and stag parties and other binge-drinking tourists that create a nuisance in the city centre.
"The beer bike has also been successfully banned from the centre.
"There will be no more room for destructive tourism."
The fine for drunkenness is €100 (£88); for "public urination" it's a further €150 (£130) .
What about the Amsterdam's Red Light District?
Brothels were legalized in 2000, though Amsterdam tolerated what the city authorities call "window prostitution" for sex workers in the Red Light District for many years before that.
The district is just east of Dam Square and the Royal Palace, between Warmoesstraat and Zeedijk in one of the most historic parts of the city. In Amsterdam's early days as a port, the area catered for sailors who came ashore craving alcohol and female company.
The area is now infested with tourists, many of whom provide the very definition of disturbing the peace, while at the same time bringing little financial benefit to the city.
Premises for sex work are licensed and standards enforced. The city government says its aim is "helping to create a safe, 'healthy' sex industry" as well as "healthy working conditions and more independence for sex workers in Amsterdam".
Is anyone representing the sex workers?
Yes. Amsterdam's government says: "The city's prostitution policy is designed to involve the entire sex industry in strengthening the position of Amsterdam's sex workers and combating abuses."
Sex workers' establishments "must have an approved business plan on file that details measures for providing safe, hygienic working conditions for their sex workers and ensuring that they are healthy and independent".
The Prostitution Information Center (PIC) in the Red Light District was set up in 1994 by a former sex worker, Mariska Majoor.
The mission: "To establish an easily accessible place that provides accurate information from the points of view of actual sex workers to those uneducated about sex work who are curious about it, while serving as a safe haven for sex workers as well.
"PIC's mission is fighting the stigma that is often associated with sex work by providing accurate information to as many people as possible. Its ultimate goal is to fight sex work stigma, and the right for sex workers to practice their profession."
The PIC organizes monthly "Callgirls 'n Coffee" meetings for sex workers, as well as walking tours for interested visitors.
What other issues do Amsterdam tourists cause?
Yes, even including the rumble of roll-along suitcases. "In parts of Vondelpark and the residential area De Pijp locals are increasingly being bothered by the noise of trolley cases, street pollution and marijuana smoke," the authorities say.
The problem, they believe: the Dutch capital is simply too appealing.
"The nicer we make Amsterdam, the more attractive it becomes to live or to work, but also to visit.
"There are also forces at play that we cannot control. The expected growth of the middle class in various parts of the world goes hand in hand with a worldwide growth of tourism and Amsterdam is and will remain immensely popular as a travel destination."
Meanwhile the city tourist office urges visitors: "Limit noise and drunkenness, clean up your mess and don't pee in the canals."