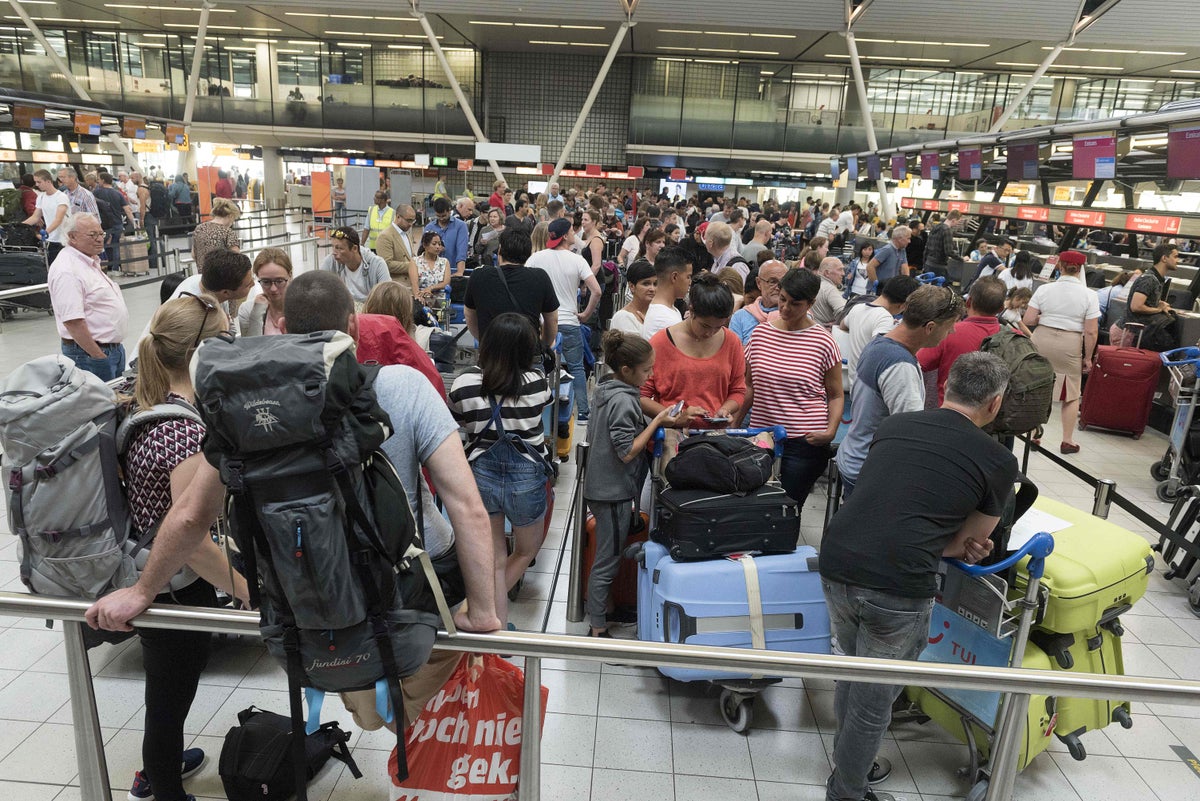 Amsterdam's Schiphol Airport has declared that 2022 was a record year in terms of disappointing customers and financial losses.
In an unusually blunt statement released on Friday (17 February), the major aviation hub on the outskirts of the Dutch capital revealed that the previous year was characterized by poor customer experience and a loss of €28m.
Despite seeing strong growth in traffic, the statementtitled "Schiphol closes a poor 2022", described its services as disappointing and its financial results as "poor".
Ruud Sondag, chief executive of the Royal Schiphol Group, wrote: "Never before in the history of Schipol have we disappointed so many travelers and airlines as in 2022.
"Our efforts and hard work did not lead to the necessary improvements in the system and, as a result, we were not able to provide the service we wanted. 2022 will therefore go down as a bad chapter in our own history books."
Mr Sondag commended the hard work and dedication of staff members who worked at Schiphol, but acknowledged that the airport fell short when it came to making the necessary improvements.
He promised that the company would learn from its mistakes, however, stating that 2022 would see the implementation of "structural improvements".
"We have to do better. And I am convinced that we can," he added.
The government has already announced plans to limit the number of flights at Schiphol to 440,000 per year, but has not confirmed when this will begin.
In the interim, the airport plans to limit departures by around 5 per cent until May, due to a shortage of baggage handlers.
Schiphol Airport was one of several across Europe that was hit by staff shortages and soaring demand as air travel rebounded strongly from two years of Covid-19 restrictions.
During the busy spring and summer periods, staff shortages at Schiphol often forced passengers to wait for hours in long lines that snaked out of the terminal, along an approach road and back into the airport.
The airport announced a compensation scheme for travelers whose holiday plans were derailed by cancellations or missed flights.
In September 2022, CEO Dick Benschop resignedsaying he wanted to "give Schiphol the space to make a new start."