Make the trip for …
Eastbourne, a Victorian seaside resort that is edging its way back into fashionis in the spotlight this year thanks to its venerable art gallery. Towner Eastbourne is celebrating the centenary of its opening (a mile away from the current building, in the town's Manor Gardens) with special exhibitions, installations, screenings and talks, culminating with the Turner prize, which it is hosting for the first time (28 September- 14 January, winner announced on 5 December).
The gallery originally focused on Sussex landscapes, but its collection has expanded over the decades to include abstract British art and international contemporary art. In 1962, the Observer described the Towner as "the most go-ahead municipal gallery of its size in the country", and it is still a progressive place. For example, it has commissioned a three-year research project into the gender imbalance in its permanent collectionand has pledged that 50% of future acquisitions will be by female artists.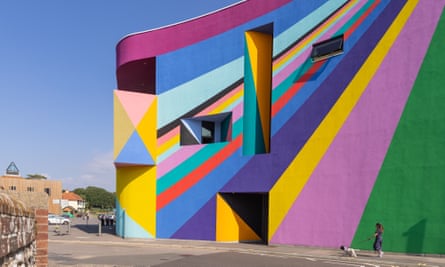 There are some outstanding pieces by women in its current exhibitions, Towner 100: The Living Collection (until August 28), and Towner 100: Unseen (until 24 May, both free). They include Composition: Eastbourne (1935), an abstract landscape by Margaret Benecke, the granddaughter of Felix Mendelssohn, and Sea Painting, Birling Gap (2017), by Jessica Warboys, which she made by submerging pigmented canvas in the sea. More familiar names on show include Andy Warhol, Paul Nash and Grayson Perry.
The Towner also has a wonderful room devoted to Eastbourne's beloved Eric Raviliousthe watercolourist, designer, illustrator, wood engraver and war artist who died in 1942, aged 39, when his plane was lost off Iceland.
In 2009, the Towner moved to its current home, a modernist building decorated on three sides with an arresting geometric mural by German artist Lothar Götz. While the gallery can only display a fraction of its 5,000-plus collection at any one time, it offers weekly tours of its art store (Sundays 2pm, £10).
Next up in the Towner 100 program is Barbara Hepworth: Art and Lifefeaturing some of the artist's most celebrated sculptures (from £6, 27 May-3 September).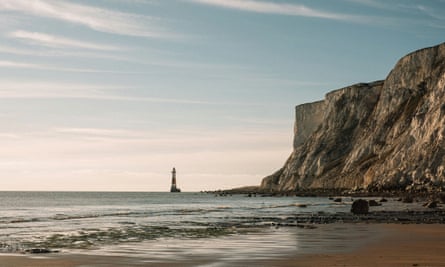 What now?
Other galleries in town include Emma Mason, which specializes in printmakers working in Britain from the 1940s onwards, and Volt, a contemporary gallery run by community arts organization Devonshire Collective. Street art by Sussex artists including S.O.S. can be seen along the promenade and in the windows of the former Debenhams building in the town center.
Little Chelsea, on and around Grove Road, is a hub of independent shops including Camilla's Bookshop, which has more than 500,000 volumes and a resident parrot called Archie. Tea enterprise shopping center behind the station also has boutique gift, jewelery and homeware shops. Barley Sugar on Cornfield Terrace is a lovely deli, gift and vintage shop selling everything from Sussex cheeses to ceramics. It's well worth scouring the antique shops on Seaside Road – we bought a watercolor for a tenner that turned out to be by the artist Horace Walter Tuck, whose work is in the Norfolk Museums Collection. There are occasional artisan markets at the Waterfront on Sovereign Harboreast of the town center (next one 8-9 July).
When to go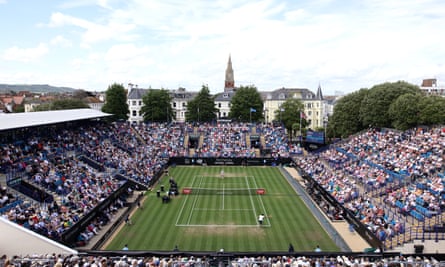 The Towner is holding a centennial celebration on 27 May, with art workshops, free films in its cinema, a brass band and DJ sets, galleries open until 8pm and bars until 10pm. Or time a visit to coincide with the Rothesay International tennis tournament, the traditional warmup for Wimbledon (24 June-1 July). Top tip: there is a great view of the courts from the DQ Terrace Bar & Cafe.
get outside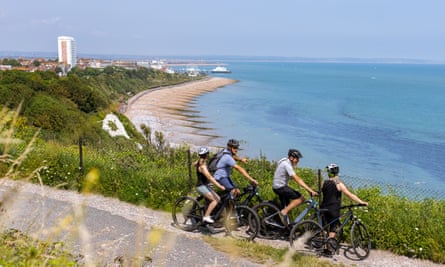 A strenuous five mile circular walk from the town center runs over the cliffs to Beachy Head, Britain's highest chalk cliff, then turns inland at Birling Gap to the village of East Dean, with its 15th-century Tiger Inn. The Beachy Head Story, on the way up, has exhibits about the landscape and paintings on loan from the Towner, including works by Ravilious and another Eastbourne son, Harold Mockford. It also hosts popups – there was a ceramics and glass exhibition when we visited. From East Dean, it's another two-mile walk back into town (there are frequent buses).
Drinks and dinner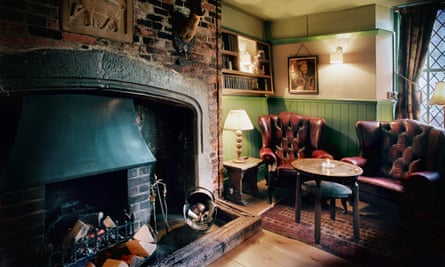 There is a clutch of quality coffee shops – we liked Foundry Coffeewhich opened in the station's old ticket office last autumn. The Art House is a lovely creative cafe that serves salads and smoothies and runs artistic activities (sketching, pottery, fabric printing) for children and adults.
Great pubs include the Lamb Innwhich dates from 1180, and the Eagle, which has live music at weekends – we saw a local blues-rock band. Several bars are clustered in Little Chelsea, including the Vinyl Frontiera record shop-cum-bar, and the Enterprise center is home to Ninkacia speakeasy-style craft beer bar.
The excellent restaurant at the Port hotel uses ingredients sourced within 30 miles of Eastbourne, so menus change seasonally – perhaps jerusalem artichoke soup with wild garlic oil, followed by smoked duck breast with asparagus, then rhubarb crumble (dinner Thurs-Sat only). Skylark, which also champions Sussex produce, is a bustling cafe by day and a relaxed restaurant by night. My battered banana blossom tacos were an inspired vegan option, and there was chalk-stream trout and salt-marsh lamb on the menu too (dinner Thurs-Sat, plus Sunday lunch).
Stay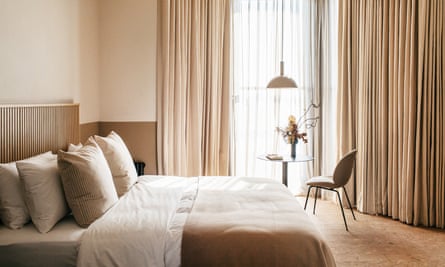 Port (doubles from £80 room-only) opened in 2021 and is an uber-cool minimalist conversion of a Victorian seafront building. There are 19 rooms, six with views of the sea and pier, some with freestanding baths. Port has partnered with Devonshire Collective to show work by emerging artists from the south-east – the first exhibition, by Claire Shakespearewas being hung when we arrived.
The Chatsworth hotel (doubles from £135 room-only) is a whacking seafront pile built in 1905 that recently reopened after a more classic refurbishment. There is a grand lobby with a vintage lift, enormous rooms with high ceilings and big windows, and marble bathrooms with whirlpool baths.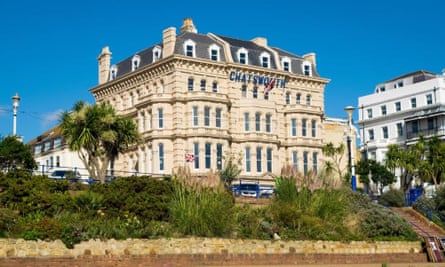 Getting there
Southern Railway has direct trains from London Victoria (90 minutes, from £44.20 return) and Brighton (40 minutes, from £26.20 return), visiteastbourne.com.