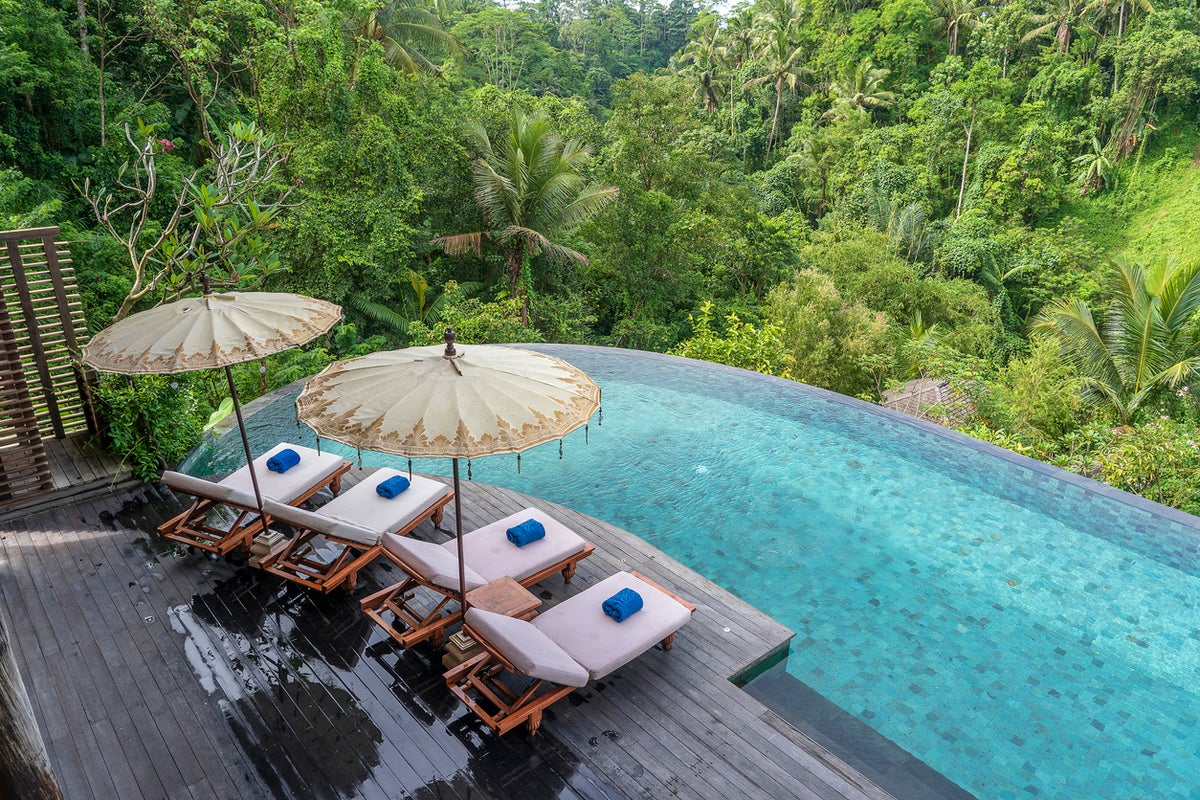 An Australian tourists in bali made a costly mistake when ordering dinner at a restaurant, bringing the price of the meal to over A$2,000 (£1,121) – more than the cost of his entire holiday.
The unnamed man from Kalgoorlie was staying on the Indonesian island celebrating his birthday with friends when he made the unfortunate error.
He described the mix-up on a Facebook group called Bali Bogans, reports the New Zealand Herald.
He and his friends decided to order a bottle of wine with dinner, and wanted to push the boat out in honor of his birthday.
They picked a bottle from the bottom of the list: Domaine Leflaive Chevalier-Montrachet, a 2004 Grand Cru with a price tag of "$170,++".
He assumed that meant the bottle cost 1.7m Indonesian Rupiah, the equivalent of around A$170 (£95).
"Definitely a bit more than I would even pay in Australia but it was a birthday celebration right?" the tourist wrote in his post. "A$170 isn't too bad so I said to the waiter, we will have that bottle please. The waiter paused and said, 'are you sure sir?'"
The man was mildly offended by the waiter questioning his choice.
"I scoffed at him and said 'yup no worries'. (like how dare he think I'm not good for a $170 bottle of wine) anyway the wine was consumed along with a delicious dinner and at one point the chef came out to introduce himself."
He admitted that "I did think at the time it was strange but I just assumed it's a nice restaurant and didn't think about it again."
At the end of the evening, the man settled up without really looking at the bill.
However, when he checked his account the next day, he got a nasty surprise – the dinner had come to more than A$2,000.
When he checked the restaurant receipt, he discovered that the wine bottle had not cost A$170, but close to A$1,700 (£952).
The price had been listed in hundreds, rather than tens, of thousands of Indonesian Rupiah.
"That meal actually cost more than the entire holiday," he finished.
It's not the first time a tourist has been caught out when ordering abroad.
In May 2022, an American couple reported that they had been charged €800 (£709) for a plate of crab's legs did Mykonos DK Oyster restaurant.
Jessica Yarnall and Adam Hagaun, from Montana, said they had ordered drinks advertised as €25 which then appeared on their bill as €100, with staff saying the advertised price was for "small servings" and they had had large servings.
Ms Yarnall documented the "horrible experience" on her TikTok channel, saying touts for the restaurant had told the couple they could enjoy a free beach cabana if they ordered €50-worth of drinks.
When the bill came, she says, "it was €800, almost €900! For two mojitos and four crab legs."
She said they had seen crab legs advertised on the menu at €38, which staff later said was per gram rather than the total price.
Tea restaurant has since been issued with a "safety warning" on Tripadvisor.
The reviews website says: "Tripadvisor has been made aware of recent media reports or events concerning this property which may not be reflected in reviews found on this listing.
"Accordingly, you may wish to perform additional research for information about this property when making your travel plans."