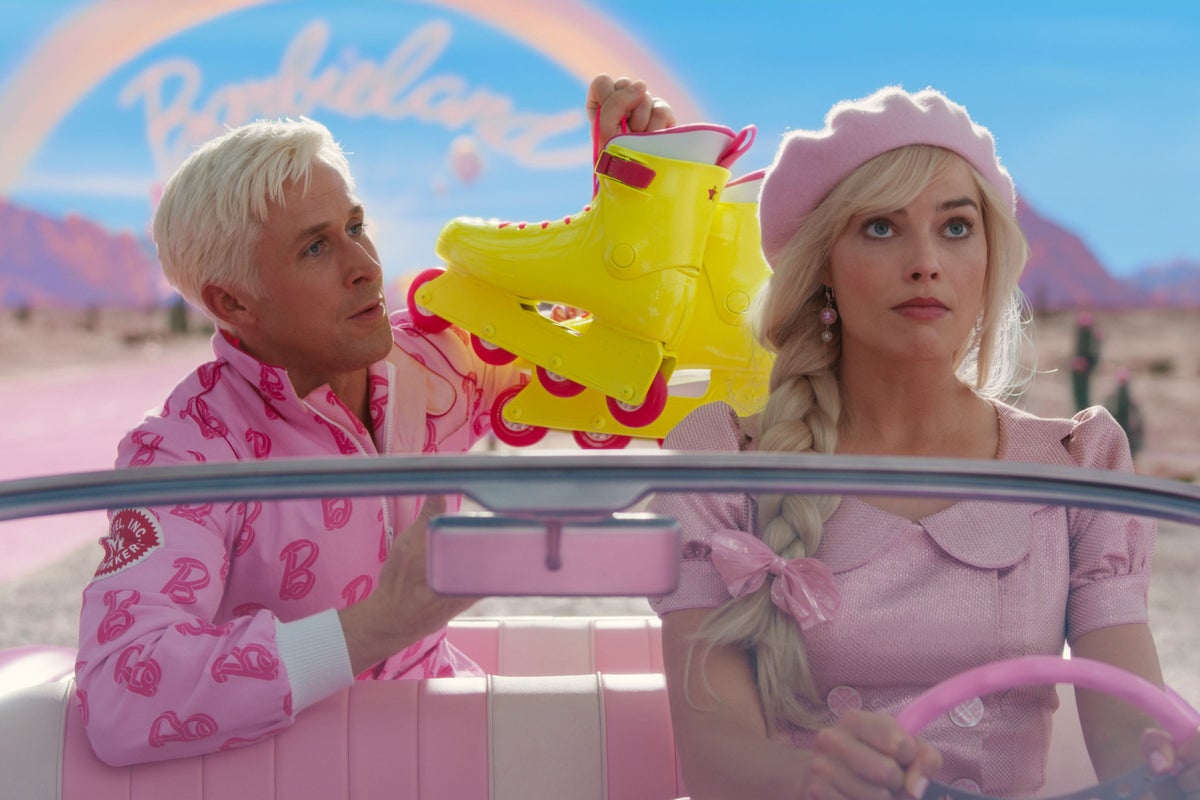 Two Barbie-themed cafes are set to open in the US in the next few months, following renewed interest in the iconic plastic doll with the upcoming live-action movie of the same name.
Tea Greta Gerwig-directed Barbie moviestarring Margot Robbie and Ryan Gosling and due to be released in the UK on 21 July 2023, has thrust the Mattel toy back into the spotlight once more.
One company is making the most of the doll's resurgence, announcing plans to open two Malibu Barbie Cafés, one in New York and one in Chicago.
The pop-up diners will feature a menu from MasterChef USA's Becky Brown, including Californian beach-club inspired dishes and ice cream sundaes, all amid bright pink surrounds.
Packed with Barbie memorabilia, the restaurants will also cater for selfie fans, offering the chance to become a living doll by posing in a life-size Barbie box.
The NYC venue will be located in City Hall Park, while Chicago's pop-up is coming to Federal Plaza. The former is due to open on 17 May, the latter on 7 June; tickets cost $50 per person.
Julie Freeland, Mattel's senior director of location-based entertainment, said of the pop-ups in a statement: "From beach-loving décor to the menu, every detail has been thoughtfully designed to celebrate the iconic Barbie style, with nostalgic details fans will love."
The diners have been designed by Bucketlisters, a company specializing in immersive events. Previous projects included a Golden Girls Kitchen and an Alice in Wonderland cocktail club.
Bucketlisters founder Andy Lederman told Food & Wine magazine of the business's latest venture: "We pride ourselves on creating exclusive experiences for our community of 15 million fans, concepts they won't find anywhere else.
"Barbie has proven to be one of history's ultimate icons, we just couldn't pass up this chance to bring her world to life."