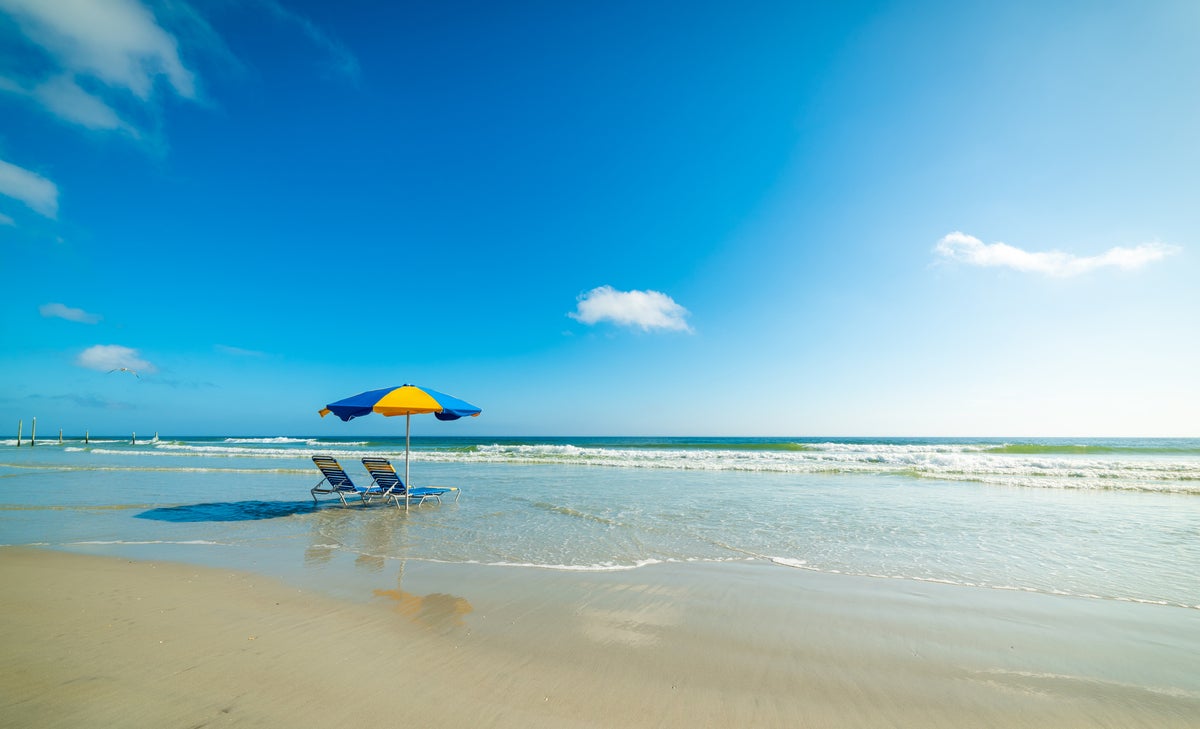 If the first word out of your mouth after "Florida is famous for…" isn't "beaches," you're definitely doing it wrong. For all its modern sophistication and attractions, the vast stretches of white-sand coastline are the state's most essential stock-in-trade.
There's a good reason for it, too, dating back to the end of the last Ice Age. Back then, the Appalachian Mountains were disgorging vast amounts of quartz crystals via the Apalachicola River, and they congregated in vast swathes on the newly emerging coastline of the Floridian peninsula.
That translates into roughly 25,000 years to create the beachy bliss that the Sunshine State can offer today, full of seaside splendor – the likes of which exists nowhere else on earth.
Trying to identify the best beaches in the entire state is, realistically, a fool's game, but it's one we're happy to play. Keep scrolling for our top eight beaches in Florida, Miami and beyond.
Read more on USA travel:
Henderson Beach State Park
Fringed with impossibly emerald waters and packed with local wildlife, including dolphins aplenty, Henderson Beach is practically ground zero for Florida's beach formation. The Apalachicola River is barely 100 miles east, and the entire seaboard of The Panhandle was formed by that river of tiny quartz particles flowing into the sea. The result is a string of barrier islands where pure white sand dunes pile up to create a natural wonderland of seaside charms. Henderson Beach is a majestic example of this pristine environment, a state-protected strip of green and white perfection.
St Pete-Clearwater
While the state is packed with small-scale charms, it's hard to beat one that goes on seemingly forever. Welcome to the Gulf Coast playground that is St Pete-Clearwater, where eight separate locations effectively form one 35-mile stretch of unbroken shimmering seaside. This is classic family territory, where the seas are calmer than the east coast and the shoreline shelves gently, creating wide, deep beaches. All manner of boating and water sports are also on offer, including dolphin watch cruises and deep sea fishing, while there is a plethora of seafront resorts that genuinely have sand at their back door.
Daytona Beach
Arguably the most famous beach location in Florida, this is where Sir Malcolm Campbell set five land speed records between 1928 and 1935, reaching a top speed of 276mph in his supercharged Blue Bird racer. Today's speed limit on the same stretch of sand is a mere 10mph, but the fact you can drive on the beach at all is a quirky leftover of those Blue Bird days, when there was regular racing here, too. Nowadays, the attractions are more gentle but still include surfing and paddle-boarding, as well as just chilling along this 23-mile expanse of hard-packed sands, with its iconic fishing pier.
Fort De Soto Park
Dangling on the south end of the long St Pete-Clearwater conglomerate is this self-contained series of five islets with a genuine desert island vibe, where the only large man-made structure is the 1898 Spanish-American War fort. North Beach, with its shallow tidal pool, draws the most families, while East Beach is popular with kite surfers. For total seclusion, hop on the ferry to Egmont Key and discover this utterly unspoiled nature preserve, or rent a canoe or kayak and go paddling among the serene mangroves, where jumping mullet and the occasional manatee are likely to be your only companions.
Anna Maria Island
Honeymooners and Hollywood film crews have been beating a path to this barrier island sanctuary for almost 100 years, lured by its immaculate wrapping of soft white sands and modern building restrictions that keep development distinctly low-rise. Ridiculously picturesque and relatively quiet outside peak holiday periods, Anna Maria Island boasts seven distinct beaches, of which Bayfront Park is the most popular, Bean Point the most secluded and Coquina Beach is ideal for shell hunters. Traffic is actively discouraged, with the free island trolley offering the best way of getting around.
Amelia Island
Still a relative secret to out-of-state visitors and one of Florida's most desirable seaside locations, this 13-mile-long island is tucked away in the northeast and has a unique history of 18th-century colonial era rule plus Civil War heritage before it became a modern-day holiday hideaway. Fringed by more of those Appalachian quartz crystals and framed by sand dunes up to 40ft high, Amelia Island is part natural preserve and part beach resort, with the bonus of several gorgeous hotels, including the Ritz-Carlton and Omni. Go horse riding on the beach at Peters Point and explore 19th-century Fort Clinch State Park.
Siesta Key
When it comes to the softest sand you have ever felt underneath your feet, Siesta Key has both thumbs way up in salute of its principal charm. Just south of the city of Sarasota on the Gulf Coast, this superlative destination is no sleepy suburb but a genuine seaside superstar. At its heart is the sheer white extent of Crescent Beach, a sublime one-mile arc of powder-fine sand and shallow sea that includes a coral outcrop popular with snorkellers. The sand is a rare 99 per cent quartz, accounting for its dazzling white intensity that reflects enough sunlight to stay cool underfoot.
miami beach
You simply can't do a round-up of Florida's sand-laden coastline without including the most photographed, the most indulgent, the most iconic stretch of sand among the state's 825 miles of it. Miami Beach covers just over eight miles of that total but has a greater media profile than all the others put together thanks to TV programs like miami vice and movies such as scarface, The Birdcage and bad boys. This barrier island is one of the most identifiable locations in the world and it revels in its glossy, film star image, offering a hang-out for the beautiful people as well as Joe Tourist.
Read more on the best Miami hotels