In a letter to his clients, Binance explains that his banking partner, Signature Bankchanges its operation by refusing to process all transactions SWIFT in USD (transfers to the exchange) below a certain amount.
"The banking partner that manages your account has indicated that it is no longer able to process SWIFT fiat transactions under USD 100,000 for individuals as of February 1, 2023."This is the information contained in the letter of Binance sent to Binance users on January the 21st. Consequently, all users who wish buy some Bitcoin and other cryptocurrencies on the world's largest exchange will now have to raise the bar to the level of 100,000 US dollars (USD) if they wish to go through a transfer SWIFT. The exchange crypto explained that the financial partner in question, Signature Banklimited its involvement in the world of crypto currencies. Here is the report.
Binance will no longer accept transfers under $100,000 via SWIFT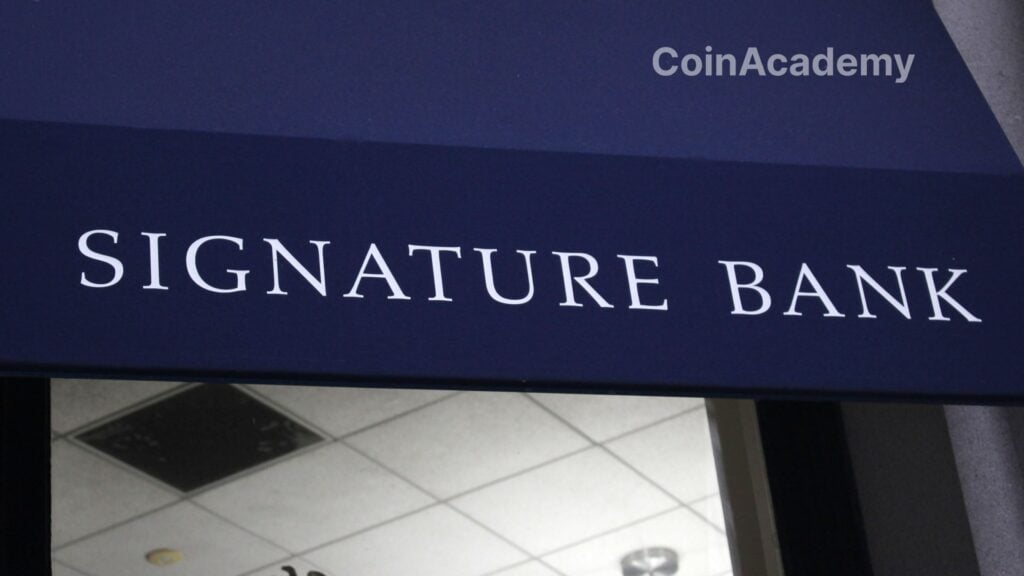 The crypto exchange Binance told users that they would no longer be able to buy or sell cryptocurrencies for less than $100,000 via SWIFT transfer from February 1. The exchange of crypto attributed the new decision to its banking partner, Signature Bank. The platform said the bank applied the same treatment to all its customers, but no new crypto exchange announced a similar restriction.
Binance reminds that this change does not impact bank transfers in euros and other FIAT currencies.
This decision by the bank based in New York comes as the latter wishes to move away from the crypto ecosystem, which entered a violent bear market. Moreover, Binance said the disruption did not affect its other services or "business accounts". Exchange users can continue to buy cryptocurrency using their credit or debit card and through other fiat currencies, including the euro. The platform added that it was "actively working" to find an alternative solution to the situation. USD SWIFT.
Traditional financial firms fear contagion from crypto
Traditional financial institutions as Silvergate Capital and Signature Bank began to reduce their exposures to the crypto ecosystem to protect themselves from an industry contagion. Those banks established themselves as respectful financial institutions interested in the cryptography, but recent events have forced them to rethink their positioning. Indeed, after the collapse of FTX in November, silver gate experienced a bank run that caused it to process approximately $8.1 billion in withdrawals. The leading crypto bank posted a net loss of $1 billion in the fourth quarter of 2022. The bank said it "relocated some non-essential customers and eliminated part of its product portfolio" to ensure its activity.
More recently, silver gate revealed $2.5 million exposure to bankrupt crypto lender Genesis. Meanwhile, Signature Bank said it was looking to cut its crypto deposits by up to $10 billion. The CEO of Signature Bank, Joe DePaolo, reportedly said the Wall Street bank would reduce those deposits to less than 15% of its total deposits. On January 5, a joint statement from US financial agencies warned of the risks associated with cryptocurrencies.assets for banking organizations. Regulators said companies with heavy crypto exposure raise security concerns security and solidity. They added that issuing or holding crypto assets is "incompatible" with safe banking practices.
The article Binance loses its banking partner: the end of transfers of less than $100,000 appeared first on Corner Academy