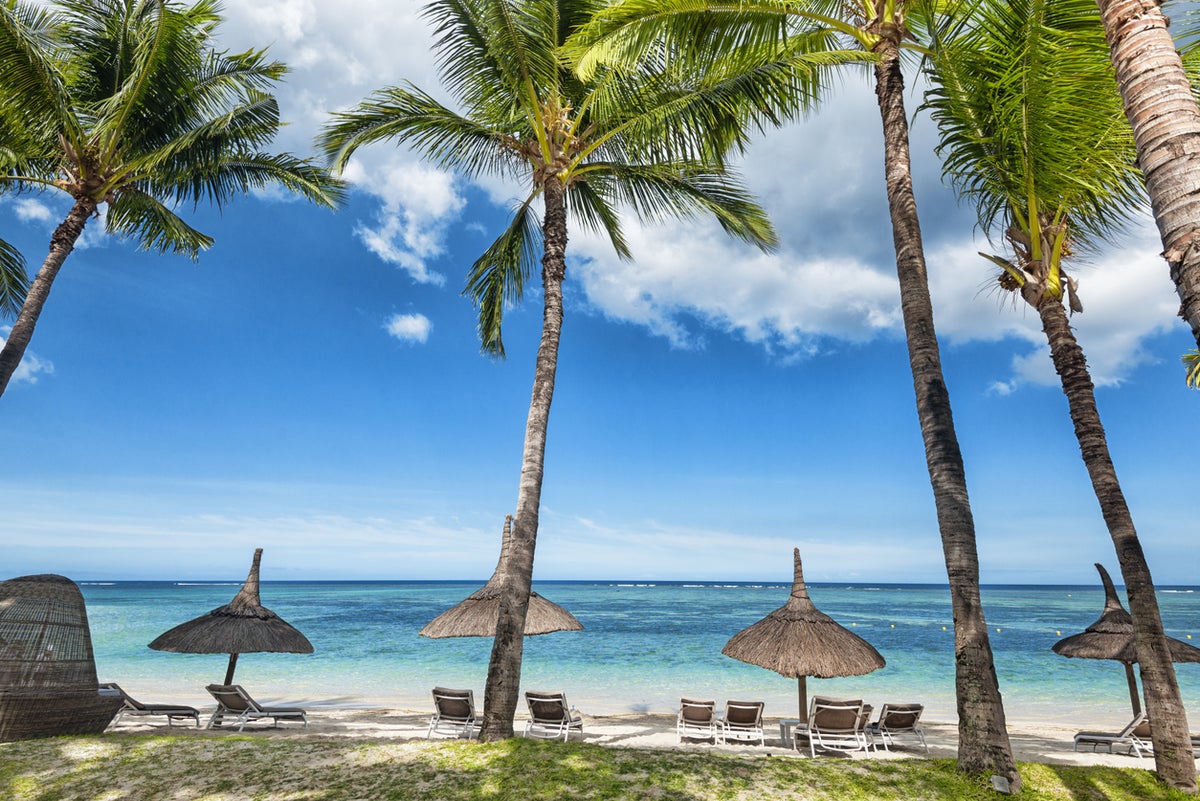 HAS mid-January slump is par for the course, but if you were already half-thinking about taking a holiday for the next couple of months, today ‒ aka Blue Monday ‒ could be the day to make an uplifting travel booking. But which countries have imminent, toasty temperatures as well as flight seats and hotel rooms left to book?
With demand still surging post-pandemic, and some long-haul flight links yet to be restored, you'll find higher plane fares than usual this winter and spring. So do shop around, getting creative with the range of places warmer-than-home (as well as blazing with sunshine) at this time of year.
Here are a few ideas for destinations which are great ‒ either for a daydream, or a booking. Whether you're opening far too many browser tabs or taking your thoughts to a travel agent, here are the contenders for a thawing-out holiday.
Sri Lanka
The Indian Ocean's all-rounder island is packed with charm: wild, surfy beaches; real big-scale wildlife in the form of leopards, elephants and the delightfully named purple-faced leaf lunger; and intrepid train rides into thick, verdant countryside. It's just as good for a week's lounging by a (top value) hotel pool, but after a 13-hour flight, you'll likely want to stretch your legs. Temperatures are in the low 30s Celsius from January to March, with plenty of sunshine. You'll also be spending your tourist dollar somewhere it will be much appreciated: Sri Lanka has had a tough ride the past few years, with pandemic shutdowns, a rare bomb attack and social unrest following its ongoing economic crisis. (The Foreign Office still advises vigilance and avoiding large gatherings.) But the tourist trail is still there, with friendly guides and authentic visits to local communities available all over the island. Try the new Pekoe Tea Trail, or book a seat on the plush new Ella Odyssey train which started up last spring.
Oman
With daily highs of 25 C in January, warming to 30 C by March, Oman is a winter sun-trap. It's also ripe for adventure: you could book a few days in the capital, Muscat, to acclimatize in a glam hotel, nipping out to souks and mosques and seeing the wedding-cake Opera House. Then you could book a self-drive tour into the desert, stopping by jewel-bright wadis (natural pools) such as Wadi Shab, or heading for a coastal resort around Salalah or Zighy Bay. Or you could bypass the sightseeing and head straight for a destination spa hotel with a killer view. With demand at a premium for the hedonistic likes of Thailand and Mexico, the Gulf states represent some of the best value this winter, too. Kuoni and Audley both have good multi-stop selections; or try British Airways Holidays for flight + hotel packages.
South Africa
Britain's favorite safari-and-beach hotspot is a great way to see and do as much as possible while soaking up the sun. And it's a delight in our midwinter: weather in the high teens and low 20s C (great for active pursuits), with particularly low crowds in March. Allow plenty of time for the cutting-edge food scene and adventurous hikes and climbs in Cape Town before exploring the winelands just outside the city; then spend time by the beaches just south, and if you have time, head off on a coastal road trip or safari. BA has direct flights in under 12 hours (or find slightly cheaper fares by connecting in Johannesburg) ‒ best of all there's only a two-hour time difference, with South Africa just ahead of the UK, meaning minimal jet lag.
Mauritius
Another Indian Ocean hideaway with a rugged interior, Mauritius is famous for its swish, romantic coastal resorts and gentle golf courses, not to mention beautiful hikes to waterfalls, peaks and nature reserves. January to March is its off-season ‒ thought it's the island's summer, with temperatures of around 30 C, tourists can be put off by high humidity and the small risk of cyclones. This means there are some great bargains to be had, as many will flock there around Easter, or British summer instead. Find affordable packages with the likes of Tui and Emirates Holidays, or go high end with an operator such as Scott Dunn. Being a safe island that's well set up for tourism, it can also be good value to go independently, booking flights and hotels separately; but as with all these destinations, be aware that an Atol-protected holiday gives you flexibility and security if anything goes wrong.
Mexico City
This Central American country is packed with personality, whether you're heading straight for the jungle-trimmed beaches of the Yucatan Peninsula, or booking a more colorful multi-stop trip through its cities or surfer towns. (We'd recommend the Tequila region for a unique and tipsy ramble through Mexican culture.) It's also a longtime winter-sun haven, with sunny and breezy weather making January-March a top time to visit, not to mention the best time to see humpback whales off the coast. You can fly into Mexico City (center), Puerto Vallarta (west) or Cancun (east), with the amount of flights to the first and last of those often meaning they're best value. In the Yucatan, be picky and research your hotels carefully, as there are some poor quality, cookie-cutter high rises nearest to the airport, but also some genuinely beautiful, boutique and luxury finds elsewhere. For organized trips, try Journey Latin America for a multi-stop tour, and Virgin Holidays for a flight + hotel number.
Canary Islands
As a lifelong long-hauler in Britain's colder months, I was stunned to find some Proper Winter Sun in the Canary Islands last March. While only in the pool-friendly region of 18 to 20 C, the end of March is a lovely time to explore the quieter parts of these year-round British favourites. If you only have time for a long weekend or a less-than-a-week hop, its four-hour flights make the region accessible and on chillier mornings or afternoons you can head off walking through dramatic volcanic scenery, on dolphin-spotting tours or to admire the architecture of little towns. As a mass-tourism destination, you'll want some advice on the best area and accommodation here, too: try Wexas Travel for packages or Naturetrek for a more wildlife-driven tour.