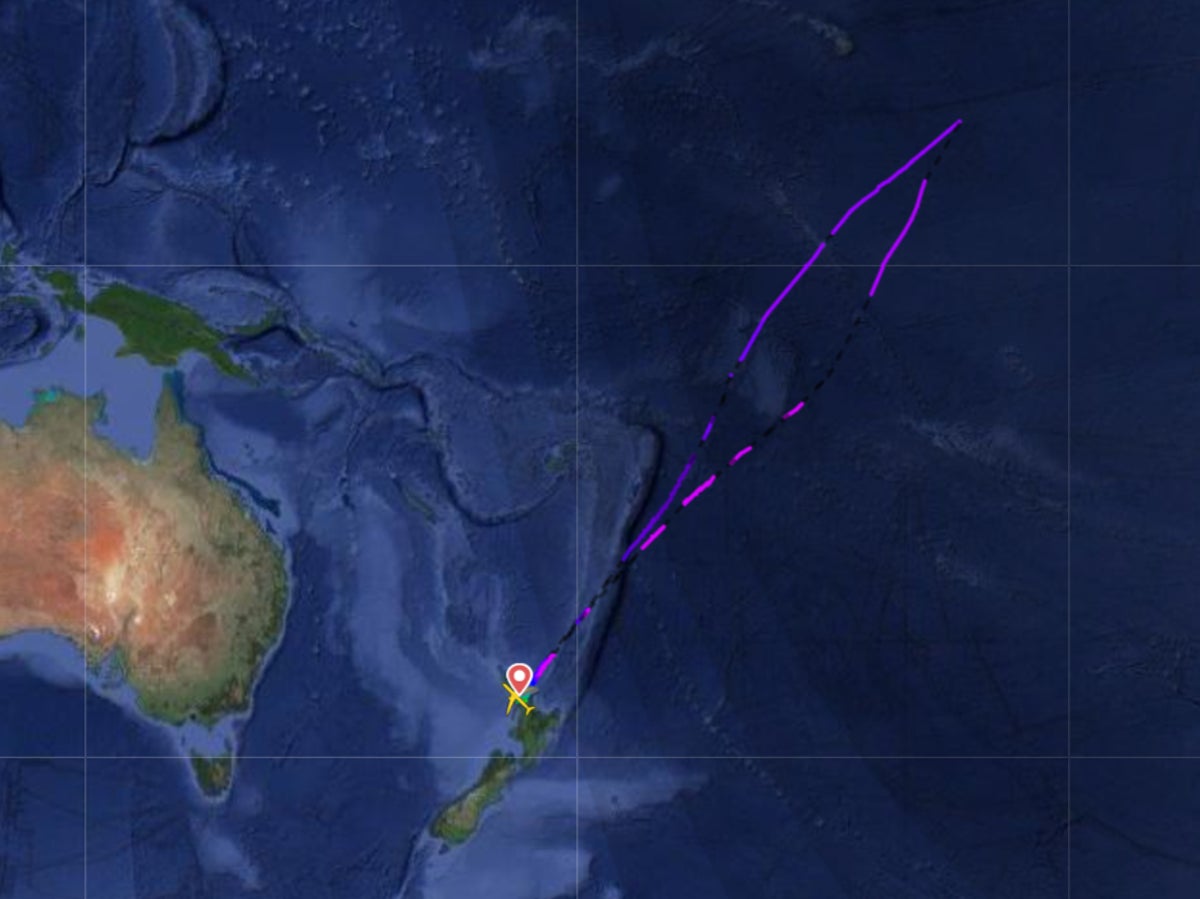 Passengers onboard at 16-hour "flight to nowhere" have described the atmosphere as "boiling with annoyance and anger".
The NZ2 service from Auckland in New Zealand to New York, US, on 16 February got eight hours into its journey before the decision was made to turn back due to an electrical fire in Terminal 1 at JFK Airport, which led to the terminal's subsequent closure .
However, some travelers questioned why the plane couldn't have diverted to a different US airport when it was already halfway there.
Passenger Michele Carbone told NZ Heraldthat her original flight back to New York on Monday had already been canceled due to Cyclone Gabrielle.
"If you were to gather all the people from that plane in their room right now you'd find them boiling with annoyance and anger," she said, saying that one fellow passenger was trying to reach a dying relative in Europe.
She claimed that most passengers had only found out about the U-turn by watching the inflight screens tracking the plane's journey, and that there was seemingly no general announcement over the tannoy about the change of plans.
However, Ms Carbone did say cabin crew were as helpful as they could be.
Another unknown passenger told the Herald that she was alerted to the flight being turned around by her brother, who'd been tracking the flight online.
"Crew then confirmed it for me when I went to the galley," she said. "Some people [are] kicking off, but it's not the crew's fault. Most people can see they've been rebooked onto new flights.
"Crew being amazing – [I] got a lovely hug from one of them."
An Air New Zealand spokesperson said the decision not to land at an alternative US airport was made as it would have been too difficult for the airline to recover its schedule.
"Diverting to another US port would have meant the aircraft would remain on the ground for several days, impacting a number of other scheduled services and customers," they said.
It follows the cancellation of all Air NZ flights out of Auckland earlier this week due to Cyclone Gabrielle.
In a statement at 2pm local time on 13 February, the airline said: "Further to our update at 1pm today, Air New Zealand wishes to advise that all domestic flights in and out of Auckland have been canceled for the remainder of today (14 February). This is expected to affect around 55 flights."