$100 million are allocated to a grant program financing the development of the web3artificial intelligence (AI) and decentralized technologies as part of a partnership between Bosch And Fetch.ai.
Fetch.aian artificial intelligence (AI) and machine learning platform based on the blockchainhas partnered with engineering and technology leader, Boschto form a foundation web3 : Fetch.ai Foundation. It is expected that the Fetch.ai Foundation will research and develop web3 technology for real-world use cases in the mobility, industrial and consumer sectors. The foundation will have a structure of governance at three levels and will be inspired by the decentralized innovation model of the Linux Foundation.
The partnership between Bosch and Fetch.ai for web3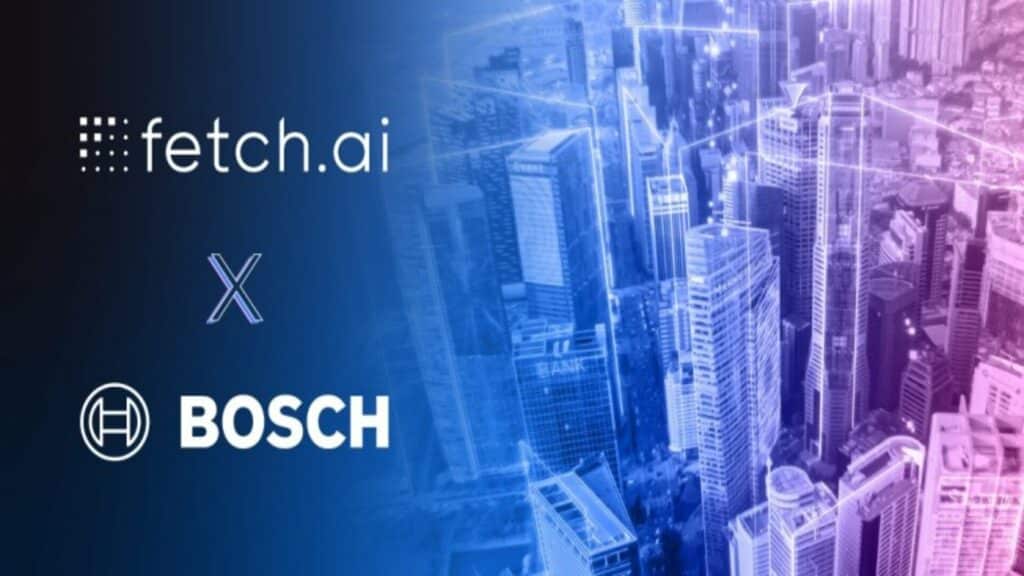 "Electronics giant Bosch and AI-focused crypto protocol Fetch.ai are teaming up to create a new foundation called the Fetch.ai Foundation". There "Fetch.ai Foundation" will research and develop the web3this famous third generation of Internet powered by blockchain. The foundation will work on technologies for real-world use cases in areas such as mobility, industry and consumer. The design will ensure that decentralized innovation can be achieved at scale while adopting technologies and ecosystems open-source.
Bosch And Fetch.ai will lead the foundation's board of directors and seek to expand it with other yet-unknown industry participants. "Bosch will help us accelerate the adoption of web3 in the industry and encourage other industry players to join us in this journey". said the founder of Fetch.ai , Humayun Sheikh. "More industrial applications will also bring new business opportunities for existing tech entrepreneurs in the Fetch.ai ecosystem.". Thus, the foundation aims to encourage the growth of participants and the contributions of new participants while improving the technical applications currently used on the basis of the active contributions and the participation of its members.
The reaction of the Fetch.ai (FET) token to the announcement of the partnership
The formation of the new foundation comes as the crypto currencies AI-driven technologies are gaining popularity among investors and traders. A model of governance decentralized using the token staking to assign responsibilities to members should also see the light of day with Fetch.ai. The CEO of Fetch.ai announced that "over the next three years, our team will seek to inject more than $100 million into industrial AI through various grant programs to accelerate growth within our space alongside companies and like-minded partners. Following these statements from the CEO of Fetch.ai, the native token, FETsexperienced an episode of high volatility.
The price of Fetch.ai (FET) soared over 20% within hours of announcing the partnership with Bosch in the market before undergoing a sharp correction back to its original price. Tokens related toAI have taken the market by storm amid the hype of ChatGPT. The price of FET increased by more than 350% in 2023.
The article Bosch partners with Fetch.ai in web3 development foundation appeared first on Corner Academy