The network BitcoinBTC recorded a new daily high for the number of Ordinals registered, due to a recently launched "token standard" for the blockchain. Bitcoin Ordinals have reached 58,179 registrations on April 2, well surpassing the previous high of 31,692 on March 9, according to data from Dune Analytics. This increase would be due to the recent creation of "Bitcoin Request for Comment" tokens (BRC-20) on the Ordinals protocol.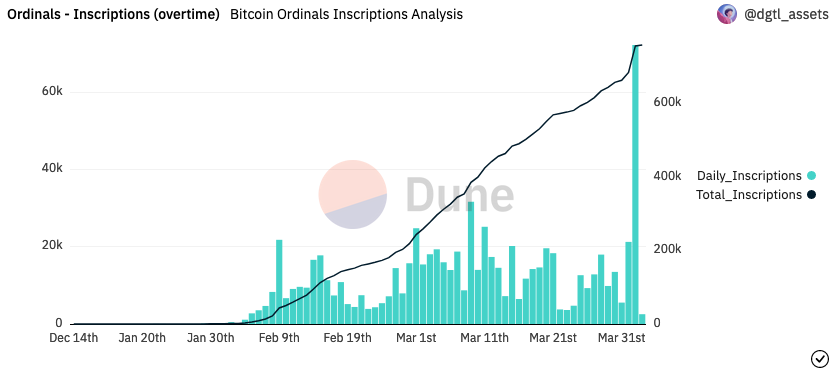 Ordinals are "digital artifacts" similar to non-fungible tokens (NFTs) that transport data in the form of text, JPEG images, PDFs, videos and audio formats over the network Bitcoin. The token standard BRC-20 uses Ordinal enrollments to deploy token contracts, issue tokens, and transfer tokens, similar to the ERC-20 token standard ofEthereum. The arrival of Ordinals and BRC-20 tokens on Bitcoin was made possible by the soft fork Taprootentered into force on November 14, 2021.
The BRC-20 tokens, Ordinals most commonly listed on Bitcoin More than 55,000 of the April 2 listings were text-based Ordinals, many of which were represented by BRC-20 tokens. The April 2 spike is attributed to new tools used to interact with BRC-20 tokens launched in recent days, such as Ord.io, UniSat Wallet and BRC-20.io. According to BRC-20.io, 1,600 tokens have been created since the creation of the BRC-20 standard.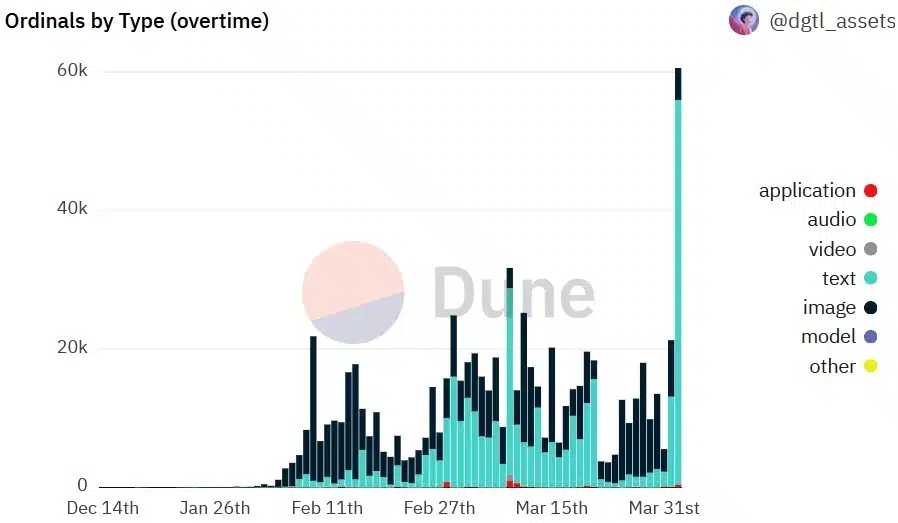 Bitcoin tokens, thanks to the BRC-20 standard, can now be bought and sold on marketplaces There capitalization BRC-20 token market is currently below $10 million, but digital asset investment firm Galaxy Digital estimates that the "Bitcoin NFT" market could reach $4.5 billion by 2025. in the Bitcoin community are still divided on whether Ordinals are suitable for the Bitcoin ecosystem.
The article BRC-20 tokens: The revolution that propels Bitcoin Ordinals to new heights appeared first on Corner Academy