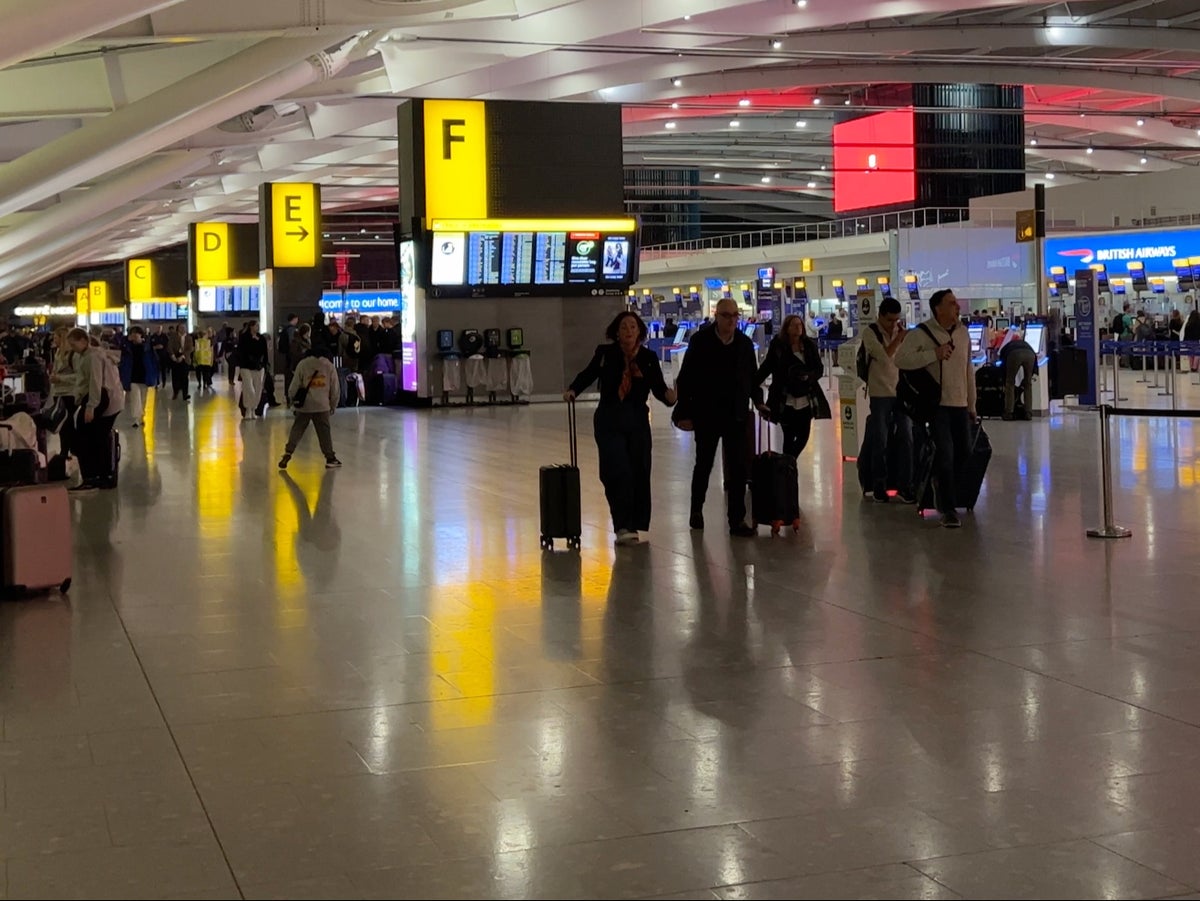 British Airways has already canceled more than 40 flights on Saturday – the second day of a strike by security staff at London Heathrow Terminal 5 – disrupting the travel plans of thousands of passengers.
Two departures to Athens and others to Venice and Larnaca are among those pre-emptively canceled by the airline, after 72 services were hit on Friday.
It comes after the failure of last-ditch-talks to prevent around 1,400 members of the union unit staking a walkout until Easter Sunday, 9 April. The majority work at security checkpoints inside Terminal 5, while some work at control posts across the airport where support vehicles go 'airside'.
Unite's regional coordinating officer, Wayne King, said: "Heathrow airport has thrown away the opportunity to avoid strikes. The strike action will undoubtedly result in severe delays and disruption to passengers across the airport but this dispute is a direct result of Heathrow airport's stubborn refusal to pay its workers fairly."
This weekend is likely to be the spell of maximum pressure at Britain's busiest airport, with many schools breaking up ahead of Easter on Friday.
But a Heathrow spokesperson said: "We will not let these unnecessary strikes impact the hard-earned holidays of our passengers.
"Our contingency plans will keep the airport operating as normal throughout. We are deploying 1,000 additional colleagues and the entire management team who will be in the terminals providing assistance to passengers over the busy Easter getaway.
"Colleagues could have an above-inflation 10 per cent pay increase back-dated to 1 January and a lump sum payment of £1,150, but instead they're left empty-handed by Unite's actions."
The airport's boss urged passengers: "Just travel as normal."
John Holland Kayechief executive, told The Independent: "The airport is entirely as normal. We're in Terminal 5, where the security officers are on strike, but there's not a queue to be seen.
"The occasional school party will create an instant queue, but everything is flowing very smoothly. We've got a big contingency team. But we also have a lot of colleagues who have chosen to come in because they like the deal that we've put on the table."
Heathrow told British Airways to ground 32 of its planned daily departures to reduce the strain on the security search area. But on the first day of the strike BA canceled more than 70, sharply reducing the number of passengers who would normally use the terminal.
Passengers are entitled to be flown to their destination on the same day as originally bookedincluding on another airline if BA has no availability.
One passenger, Michael Coupes, found his transatlantic flight was grounded when he arrived at Manchester for a connection via Heathrow to Los Angeles. Initially, he was offered an alternative flight on Sunday, but eventually he managed to find another route via Houston on Friday.