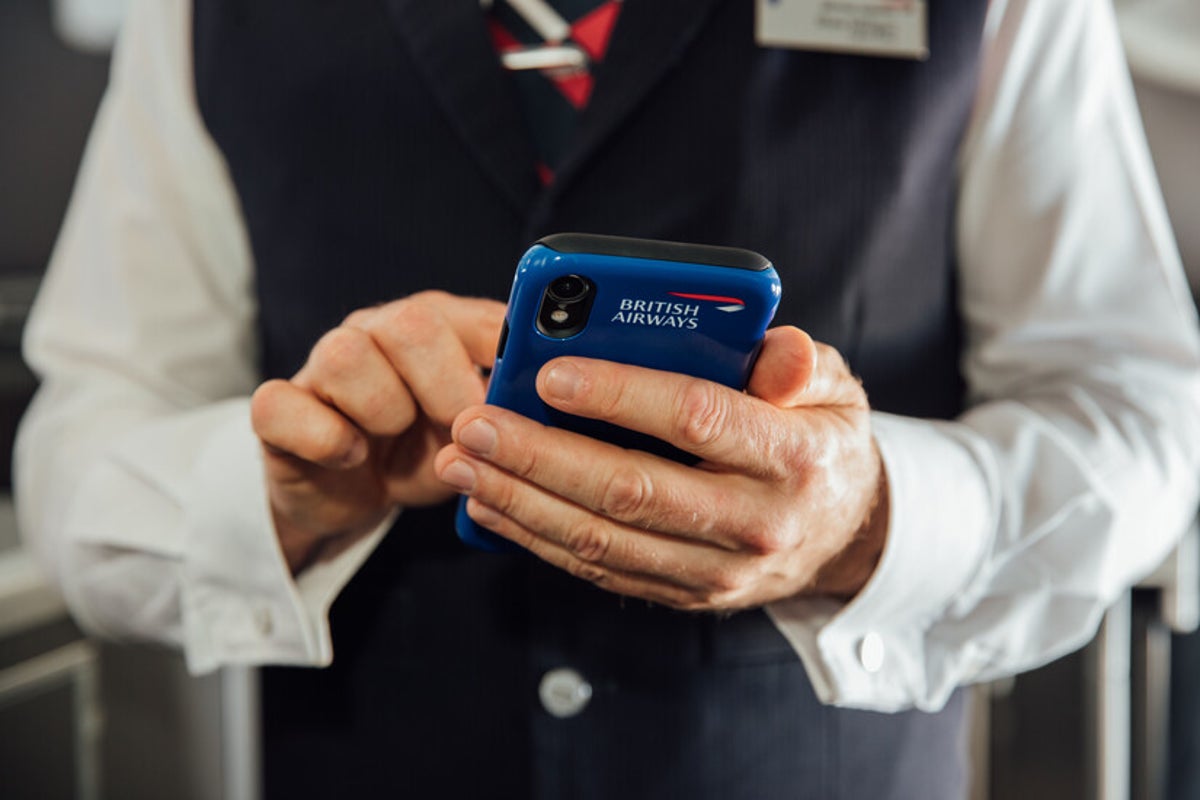 British Airways has denied banning its staff, including pilots and cabin crew, from creating social media posts while at work.
Travelers were surprised on Wednesday when one popular BA pilot, Captain Dave Wallsworth, posted on Twitter about being banned from taking photos or videos while on duty.
"Unfortunately, due to newly published company guidelines, I and my colleagues will no longer be allowed to post when 'professionally engaged in our job' at @British_Airways So that's the end of my flying posts, photos and videos. Thanks for all the lovely comments over the years," wrote Captain Wallsworth, whose aviation posts have garnered him more than 110,000 Twitter followers.
The tweet attracted thousands of views and hundreds of retweets, with many followers asking why the policy had changed.
However, airline representatives were quick to say that they had not "banned" staff from using social media while working for them.
A source from the airline told The Independent that employers had not changed any social media rules, but stated that it had reminded employees of existing rules around safety, customer data and security when capturing any photos during a British Airways journey.
They said this included not being allowed to capture media when they are at the controls or on duty; no pictures with passengers visible; no details of downroute hotels; and no pictures with staff ID cards visible.
A British Airways spokesperson said: "We've not stopped any colleague from posting on social media – in fact, quite the opposite.
"We've given our people clarity about what's appropriate and when.
"For example, when our colleagues are flying an aircraft, they're responsible for the safety of everyone on board. It's not unreasonable to ask them to wait until their break to take photos."
In a memo to staff dated 25 January 2023 and shared with the Independentthe airlines states: "We positively encourage and value the contributions that you, our colleagues, make on social media by sharing your passion for original content creation and your pride for working at BA."
It then gives a series of "dos and don'ts" to clarify to staff what is appropriate content to share with the public, and safety and security issues to avoid.
Nevertheless, Captain Wallsworth's followers were quick to ask the airline to allow staff to continue to share online content. One wrote: "Very short sighted of @British_Airways; we Avgeeks love to understand the life of pilots, cabin crew, and ground staff. I have never seen an unprofessional post by a BA employee!"
Samuel Carvalho wrote: "This is a big shame @British_Airways These pilots do nothing but promote your brand in positive light and increase the likelihood of someone choosing to fly with you."
Many pilots and flight attendants have found fame posting on social media platforms such as Twitter, Instagram and TikTok, giving insider views of the aviation industry and sharing travel tips and insight.
"Instagram pilot" Amireh, for example, has 521,000 followers on the photo and video-sharing app.
Swedish captain @MariathePilot posts on Instagram to 570,000 followers, while former flight attendant Cierra Mistt has accured 3.2 million followers on the video app TikTok.