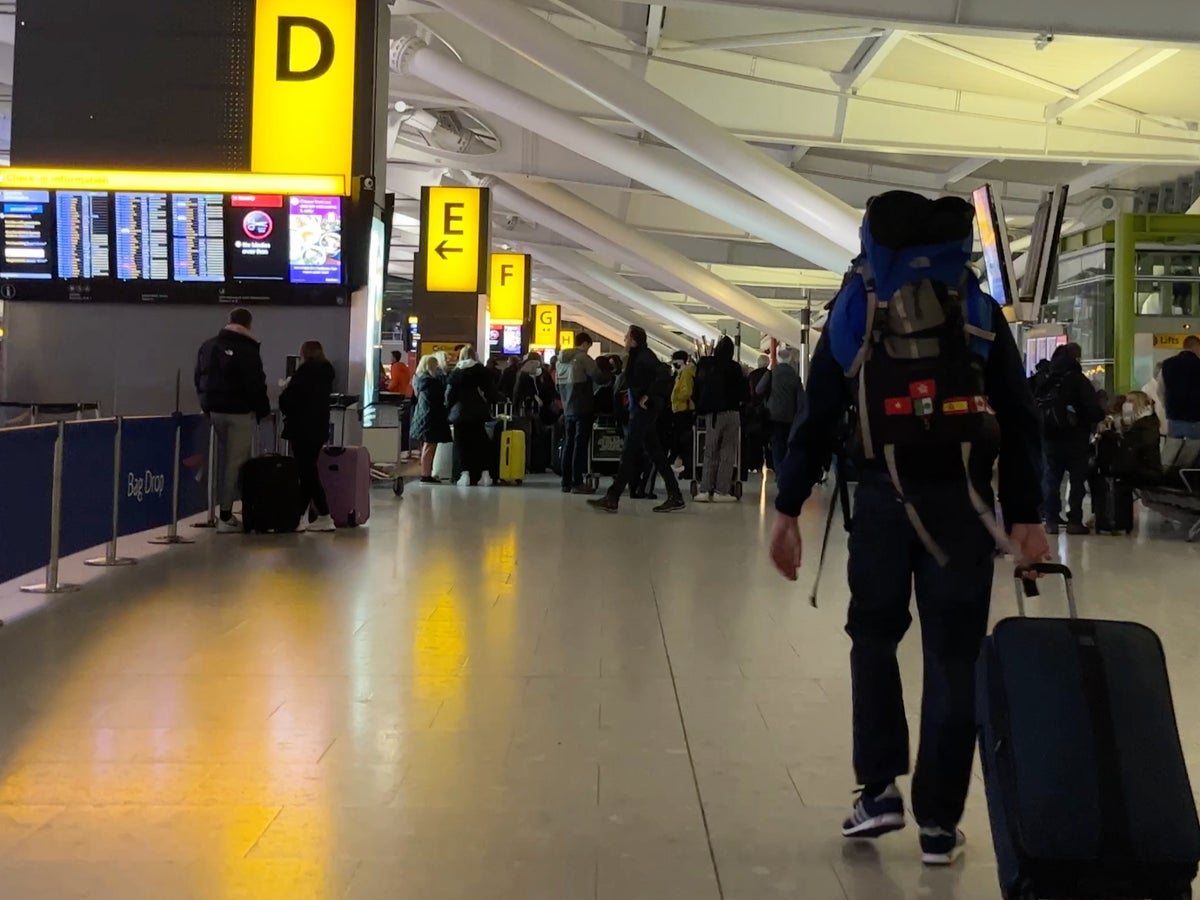 A systems outage has forced British Airways to cancel at least 60 flights, affecting thousands of passengers.
The IT collapse crippled operations at the airline, causing huge delays to departures and to inbound flights.
It is the latest in a series of systems failures in recent years, including some that triggered days-long chaos and cost the carrier millions of pounds in compensation payouts.
Dozens of short-haul flights have been axed, and a handful of long-haul flights, ahead of what is already expected to be Heathrow's busiest travel day at the start of a bank holiday weekend and half-term getaway.
"Our teams are working hard to resolve a technical issue that we've experienced this afternoon," the airline said.
"We apologize for the inconvenience and thank our customers for their patience."
Long queues have begun to form at Heathrow as passengers seek alternative flights, while many of those landing at the airport are unable to disembark.
Vienna, Dublin, Dusseldorf, Edinburgh, Venice, Rome, Hamburg, Aberdeen and Milan are among the affected destinations from Heathrow.
Boston, New York JFK and Mumbai are the long-haul cancellations.
BA flights at London Gatwick were also affected.
The outage also briefly knocked the carrier's booking system offline, preventing customers fom checking in for flights or accessing their bookings or accounts.
Earlier this year, British Airways returned to profit for the first time since 2019.
Parent company IAG, which also owns Iberia, Aer Lingus and Vueling, made £7.9m in operating profit in the first quarter of 2023 – compared to a loss of£660m over the same period in 2022 – and the firm predicts a bumper summer.
BA said customers should still check in as normal for its flights.
Heathrow Airport said: "British Airways has suffered a technical issue which is impacting some British Airways departing and arriving flights. For the status of flights please contact either British Airways or your travel provider."