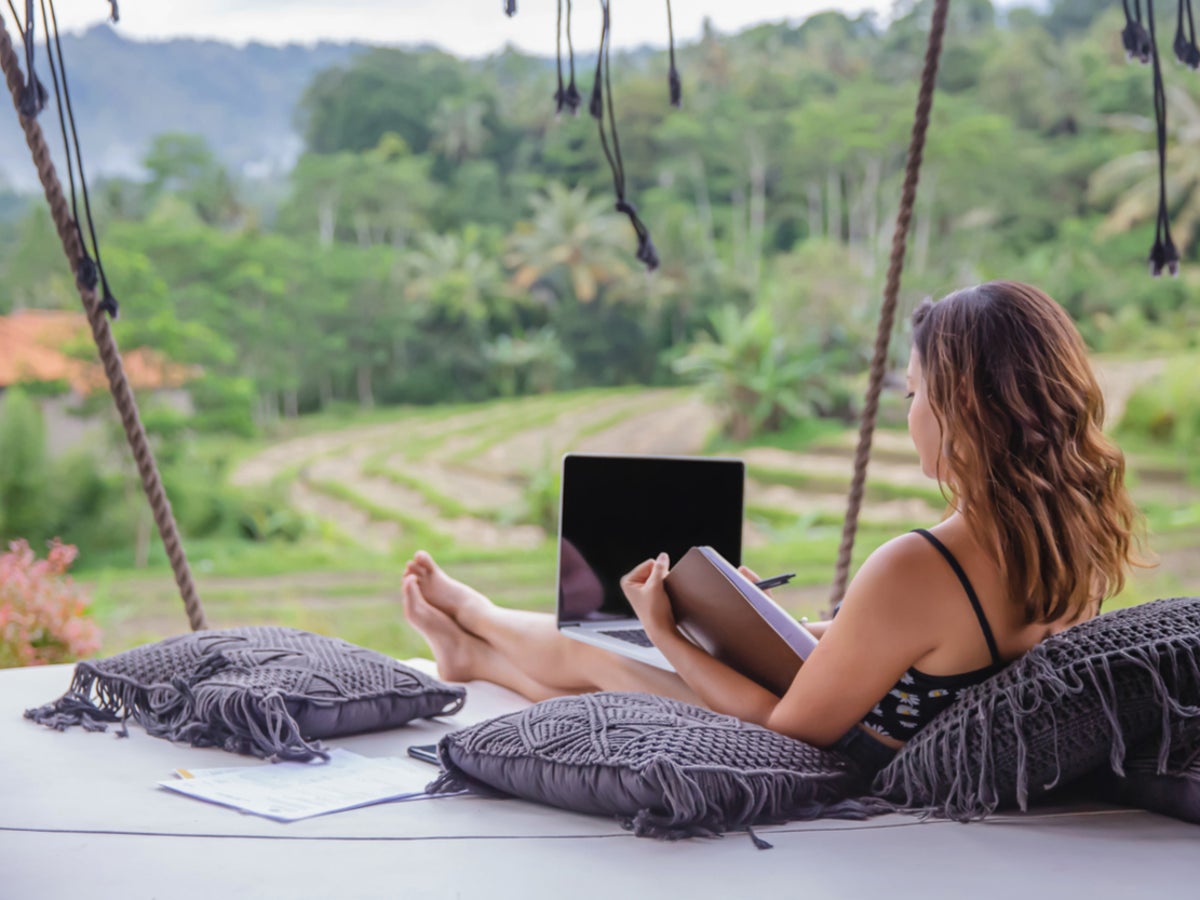 A new online calculator allows prospective digital nomads to find out which countries' remote working schemes they'd be eligible for based on their earnings.
An increasing number of destinations have launched or are planning to introduce special visa for digital nomads in an attempt to attract workers from around the world to settle there for longer periods.
Usually valid for a year or so with options to extend, digital nomad visas require prospective applicants to meet certain requirements, including often stipulating a minimum annual salary.
Created by travel bloggers Goats on the Roadwho have been traveling and working full-time since 2008, the calculator allows users to input their earnings in US dollars to find out which places would accept their application to work remotely.
More and more European countries have been developing visas aimed at those interested in longer stays in the wake of the pandemic, which has led to many more people embracing hybrid or remote working.
For example, Spain is launching a new digital nomad visawhich will provide Britons and those from other non-EU countries with the chance to work and live abroad.
Spanish parliament approved the move in December 2022, and this visa introduction is part of the country's newly passed Startup Law.
It's expected that the application process should be open for those interested before the end of March 2023.
With the visa, people can live and work in Spain for up to a year, and then apply for this time to be extended up to a total period of five years.
The new digital nomad visa will be available to those who work remotely for companies outside of Spain, as well as workers who receive up to a maximum of 20 per cent of their income from Spanish-based businesses.
To apply, potential visa holders must show that they earn enough money to be self-sufficient.