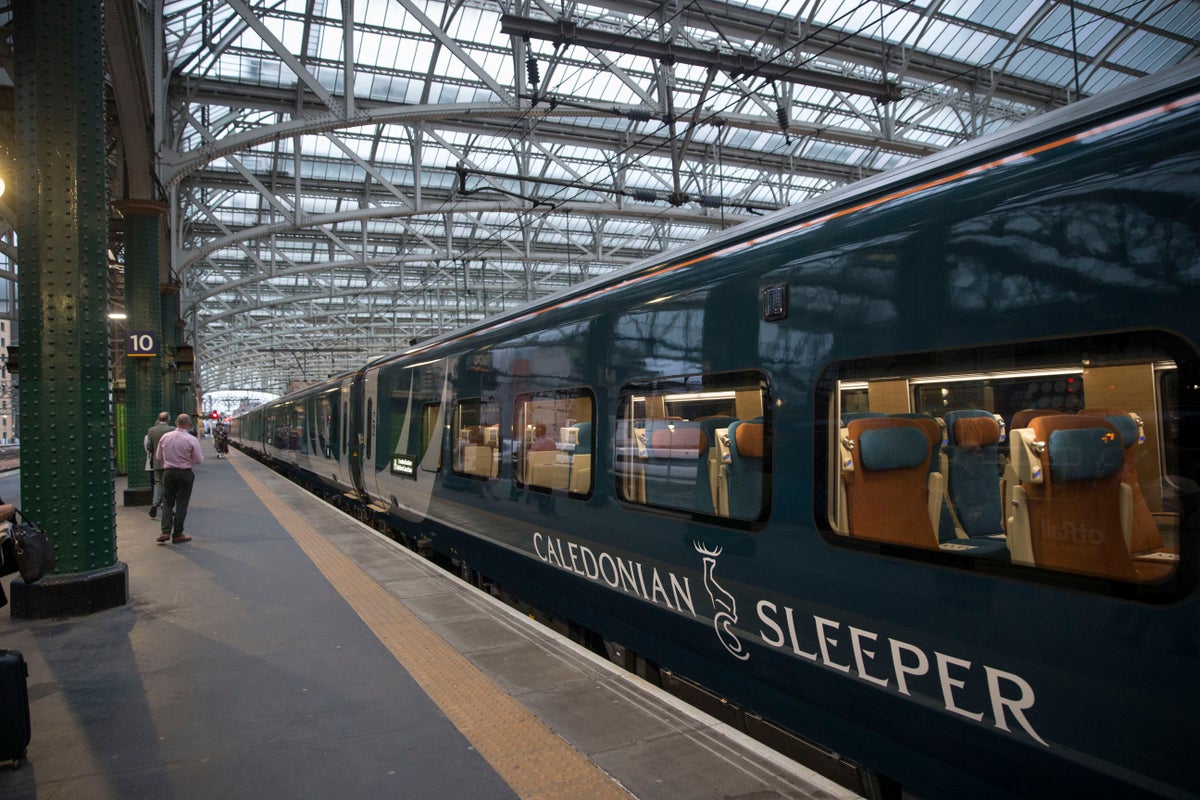 Tea Caledonian Sleeper service will be brought into public hands from this summer, the Scottish Government has announced.
Transport minister Jenny Gilruth said the service, which connects some of scotland's most rural stations to London, will be operated by an arm's-length company owned by the Scottish Government from June 25.
Announcing the move in holyrood on Thursday, Ms Gilruth told MSPs the decision to remove the contract from Serco should not be seen as a reflection on the firm's operation of the service.
She added: "The decision will provide a stable platform for the provision of Sleeper services and it will also provide certainty for staff and, of course, the traveling public.
"I would like to make it very clear that the Caledonian Sleeper staff will transfer to the Scottish Government-owned entity, with their terms and conditions protected."
Ms Gilruth intimated that the decision to bring the service into public hands would not be a permanent one, saying she and officials would monitor "market conditions" in the rail sector and wider economy.
The minister announced last year that an offer to re-base the Serco contract did not represent "value for money" for the public purse, saying on Thursday she also rejected the possibility of a direct award to the firm or putting the contract out to tender .
Scottish Conservative MSP Graham Simpson hit out at the proposals, questioning why the decision was made to bring the Sleeper into public hands if it had been successful.
Responding, Ms Gilruth acknowledged the success of Serco's stewardship of the service but said she feels there is a "real opportunity" for the Scottish Government in public ownership.
Plowing MSP Neil Bibby said it is "good news" the service will become publicly owned, but he hit out at keeping the Sleeper and ScotRail services separate and asked what can be done to bring down fares.
Ms Gilruth said: "In relation to expense, I would broadly agree with the member's assertion."
She added that fares in Scotland are lower than in the rest of the UK, and pointed to plans to pilot a scheme removing peak fares across the network.
Ms Gilruth went on to say she is "keen to work with Caledonian Sleeper" on prices.
Since ScotRail was brought back into public ownership last year, unions have been agitating for the same to be done with the Sleeper.
Responding to the news, RMT general secretary Mick Lynch said the Scottish Government has "done the right thing" in bringing all of its passenger rail services into public ownership.
Train drivers union Aslef's Scottish organizer Kevin Lindsay said Serco's control of the service had been "an abject failure", but he voiced disappointment that Caledonian Sleeper and ScotRail franchises are not being combined – something Ms Gilruth said she supports.
STUC general secretary Dave Moxham also welcomed the news, calling for "real, sustained funding" for the service and wider public transport network.