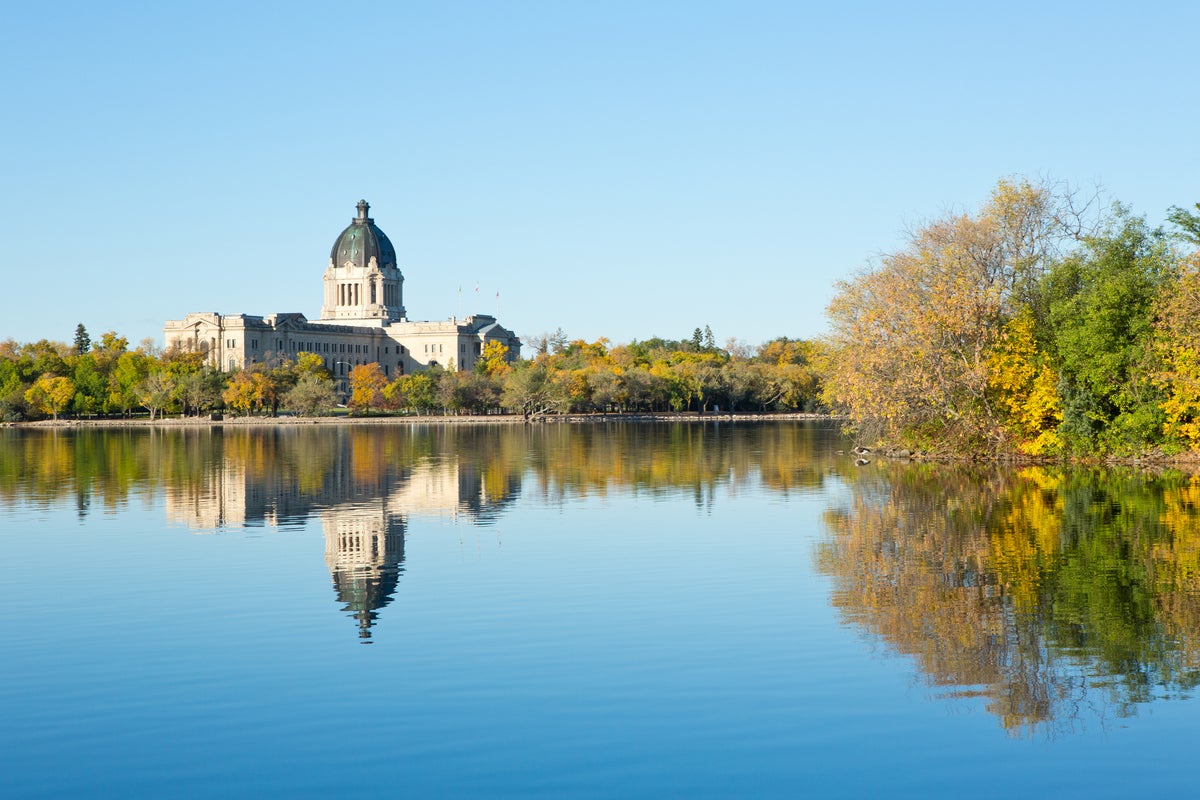 A city in Canada has dropped its new tourism campaign after it was blasted as "gross and juvenile".
Officials in Regina, the capital of Saskatchewan province, last month rebranded Tourism Regina to Experience Reginabut a series of slogans have led to the promotion being dropped in the face of public backlash, according to Insider.
The organization has apologized for the phrases, which included "Show us your Regina" and "The city that rhymes with fun" – designed to play on the fact that the city's name rhymes with vagina.
One of the slogans was used in 2016 superhero movie Dead Poolwhen the lead character said he was from the city.
Jennifer Bowes, a member of the Saskatchewan Legislature, wrote on Twitter that one of the slogans was "100 per cent misogynistic and rapey".
"We live in a province with the highest rates of domestic violence and the second-highest rates of sexual violence. We don't need any more misogyny being promoted here. Experience Regina needs to apologise for their ignorance here, scrap the tone-deaf/sexist taglines and do better," she added.
Another Twitter user said: "I've never seen such a bad marketing miss in my life."
The agency has announced that it will scrap the rebrand and return to Tourism Regina. FoxNews reported that the U-turn came after around a dozen protesters gathered inside Regina City Hall to call for Tourism Regina CEO Tim Reid and Mayor Sandra Masters to resign.
"Many survivors of sexual assault, including me, have been triggered and re-traumatized by this horrid campaign," said Bernadette Wagner, a spokesperson for the group.
In a social media post, Tourism Regina shared a statement from Mr Reid: "I want to start by apologising, on behalf of myself and our team, for the negative impact we created with elements of our recent brand launch.
"There was such positive feedback around Experience Regina; however, it was clear that we fell short of what is expected from our amazing community with some of the slogans that we used. Regardless of our intent, the impact is valid, and for that, we apologise.
"Thank you for using your voice, thank you for holding us accountable, and thank you for allowing us to be better."