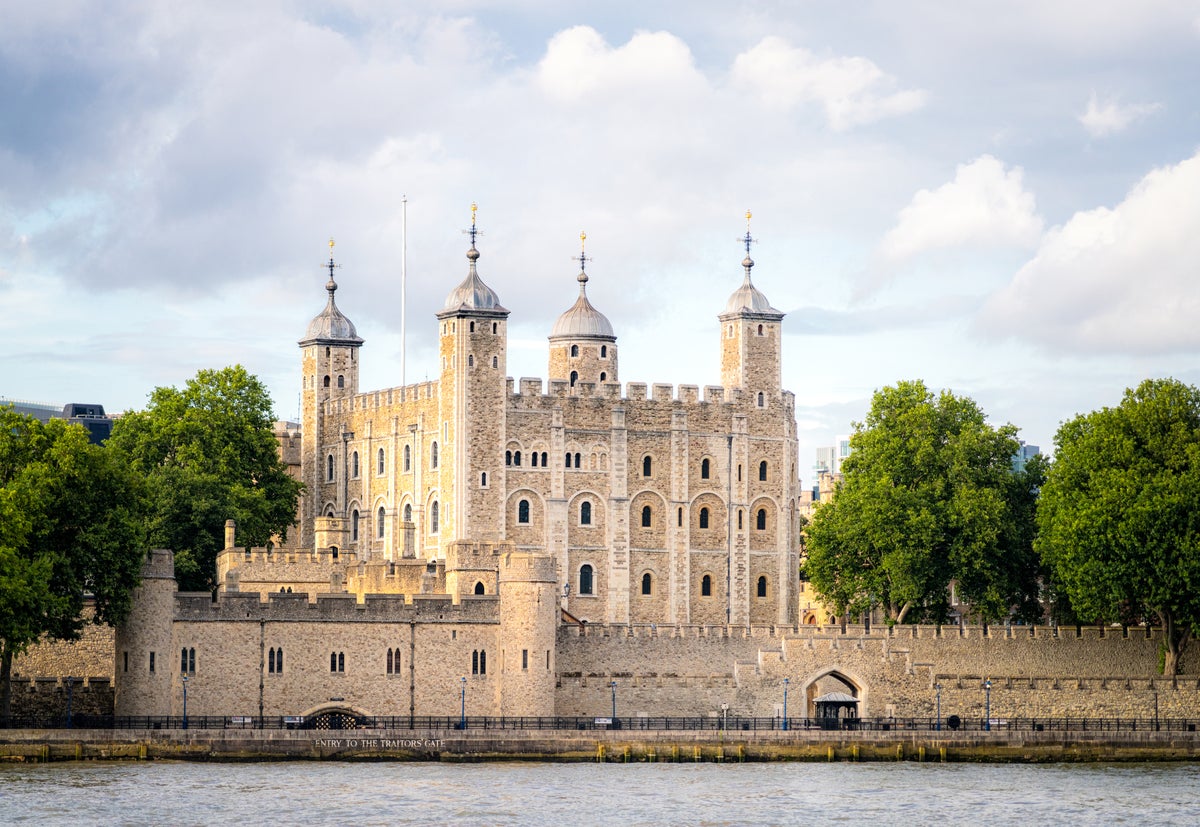 As the UK prepares for the crowning of a new monarch for the first time in 70 years, the nation is gearing up for a celebration. Last year's Queen's Jubilee showed that Britain does a royal celebration exceedingly well, with parties thrown up and down the country.
You don't need to be invited to King Charles III's coronation to enjoy a good time at a royal residence or palace, with the UK's royal top attractions putting on extra special events for the big day, 6 May. There's something for all ages, with displays showing off fine jewellery, historic outfits and other royal memorabilia.
Read more on UK travel:
Pubs that were frequented by the royal family and boats used to transport Kings, Queens, Princes and Princesses are also worth visiting as they offer a snapshot of how royalty have lived through the ages.
From the South of England to the North of Scotland, here are 10 of the best royal attractions to educate and entertain the entire family. You might want to book in advance, as the royal fever sweeping the nation means they're likely to get busy.
Windsor Castle, Berkshire
Built by William the Conqueror in the 11th century, Windsor castle has since been the home of 40 monarchs. Tour the spectacular rooms and gaze at the gold adornments and impressive art collection. A visit to the Castle is a chance to see some world-class paintings by artists including Hans Holbein, Van Dyck and Rubens. Finish by touring St George's chapel where many monarchs are buried including Henry VIII, Charles I and Queen Elizabeth II.
Price: Adults £28, children £15.50, Royal Collection Trust
Tower of London
Home to the Crown Jewels, the Tower of London permanently houses the world-famous collection of 23,578 gemstones. You can also marvel at the historic armor of Henry VIII, Charles I and James II in the line of kings at the White Tower, plus learn about the Tower's history as a prison to some of the world's most dangerous criminals, as well as to suspected caterers. The young Princess Elizabeth I was one of the most famous inmates at the Tower. She was imprisoned by her half-sister Mary I, who in the early days of her reign feared that Elizabeth was plotting against her.
Price: Adults £29.90, children £14.90, Historic Royal Palaces
Lincoln Castle, Lincolnshire
Lincoln Castle is home to one of just four copies of the original Magna Carta, dating from 1215. This world-famous document changed the course of history forever. Drawn up by King John, it laid down the rule that everyone – including royalty – was subject to the law. Cool interactive exhibits bring the ancient document to life in the digital age. Other Kings have visited throughout history, including King Henry II in the late 12th century and King Henry VIII in 1541.
Price: Adults £16, children £8.50, Lincoln Castle
Palace of Holyroodhouse, Edinburgh
This grand building in the historic city of Edinburgh is the King's official residence in Scotland. It was the former home of Mary Queen of Scots before she literally lost her head at the hands of her devoted cousin Elizabeth I. You can have a good old nosy around the state apartments here. See the magnificent Great Gallery, where Bonnie Prince Charlie partied, and the remarkable Throne Room, where George IV famously wore Highland dress at alevée (or royal reception).
Price: Adults £18, children £10, Royal Collection Trust
Royal Armories Museum Leeds
From the outside, the building looks blocky and futuristic, but walk inside and you'll see Henry VIII's armour, war artefacts and experimental weaponry that the King's armies have used over the centuries. You might be surprised by Henry VIII's battle suit, especially if you're expecting it to fit a man with a large belly; in 1520, he was 29 years old, 6ft 2in and very athletic. The suit itself weighs a massive 42.6kg so only a fit and muscular man would have been strong enough to wear it, let alone fight in it.
Price: Free, Royal Armories
The Mary Rose, Portsmouth
The Mary Rose was Henry VIII's flagship, serving in his fleet for 34 years before sinking during the Battle of the Solent in 1545, with the king watching from nearby Southsea Castle. Her remains were raised in 1982, and are now on display in Portsmouth along with thousands of the original objects recovered alongside the ship, giving a unique and moving insight into life in Tudor England. She is the only ship of her kind on display anywhere in the world.
Price: Adults £29, children: £24, Historic Dockyard
Kensington Palace, London
In 2023, Kensington Palace is home to the Crown to Couture exhibition, which is included in a Kensington Palace entry ticket. See dazzling contemporary couture dresses worn by celebrities displayed alongside beautiful historic costume. Another must-do is exploring the story of Princess Victoria, the young girl destined to be queen, in the rooms where she was born and raised at Kensington Palace. And don't miss the Jewel Room for an incredible suite of jewellery.
Price: Adults £25.40, children £12.70, Historic Royal Palaces
Old George Inn, Newcastle
If looking at lots of artefacts isn't your thing but you still want to feel involved in royal celebrations, take a trip to the Old George Inn pub. The oldest pub in Newcastle, it dates back to 1582. King Charles I was a regular visitor while he was held at Shieldfield during the Civil War and the pub has a 'King Charles' chair, thought to have been sat on by the monarch. Sip a pint, close your eyes, savor the history and raise a toast to Charles past and present. It's open until 2am on Fridays and Saturdays so you can extend the celebration.
Price: Free entry, bottle of house white £12, Old George Inn
Royal Yacht Britannia, Edinburgh
Now based in Edinburgh, the Royal Yacht Britannia was a Royal residence for over 40 years and sailed over 1,000,000 nautical miles on 968 state visits with the Royal Family, during which they entertained prime ministers and presidents. Now a five-star visitor attraction, you can discover across five decks stories of life at sea for both the Royal Family and the 220 Royal Yachtsmen who served on board.
Price: Adults £18.50, children £9.25, Royal Yacht Britannia
Hampton Court Palace, Richmond-upon-Thames
Hampton Court Palace is one of the most opulent royal residences you'll come across in the UK. Located just outside London, it was home to Henry VIII and five of his six wives. Tour the largest surviving 16th-century kitchens, with six huge fireplaces inside, where a team of up to 200 cooks would prepare huge all-day feasts for the king and his entourage. Then let off steam outside, where you'll find one of the oldest tennis courts in the UK dating back to 1526. Try to find your way through the landscaped maze, which is also the oldest of its kind.
Price: Adults £29, children: £14.50, Historic Royal Palaces
Read more of our best UK hotel reviews