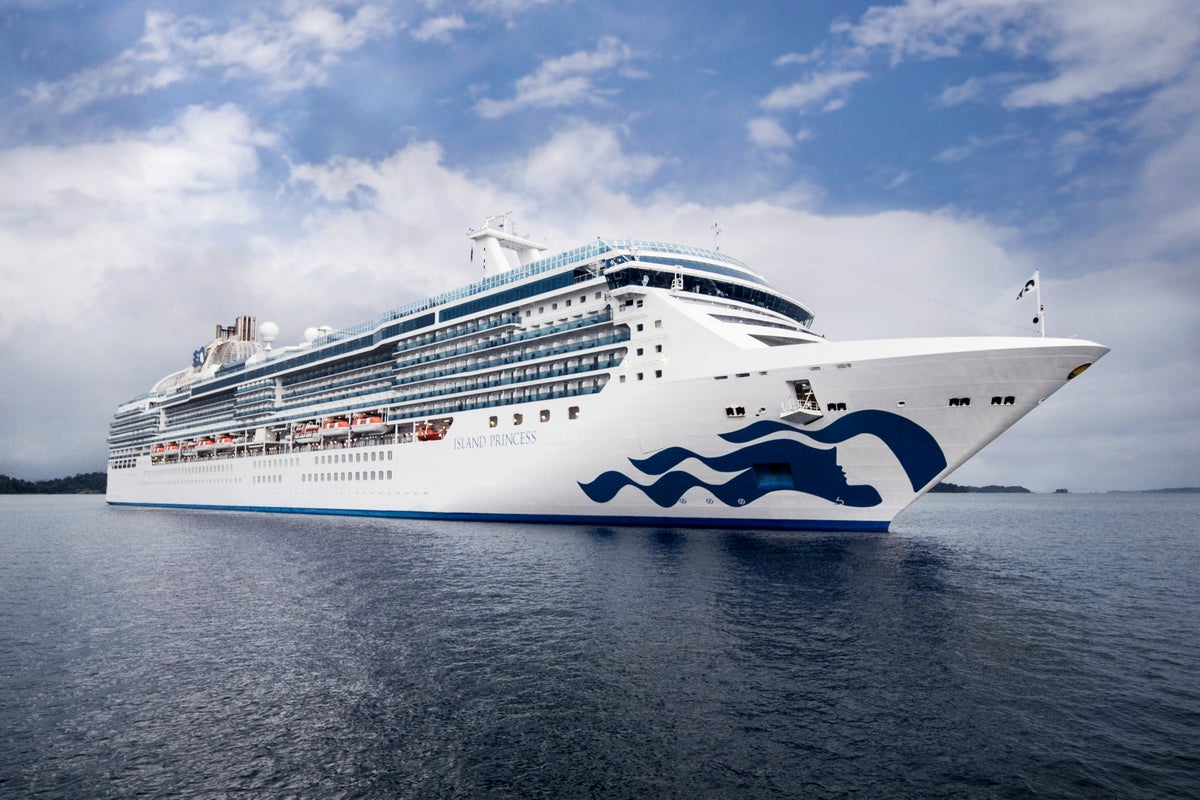 AT cruise line has announced plans for its "longest ever voyage", with a 116-day sailing covering more than 33,500 nautical miles.
The World Cruise from Princess Cruises is due to depart in 2025, and will call at 51 destinations in 26 countries across six continents aboard the 2,200-passenger Island Princess.
The itinerary will provide access to 27 Unesco World Heritage Sites, including a stop see see the Pyramids and ancient treasures of Giza, as well as Singapore Botanical Gardens, Dubrovnik old town in Croatiathe ancient Greek city of Ephesus (from Kusadasi, Turkey), and the Monastery of St John and the Cave of the Apocalypse (on the greek island of Patmos).
John Padgett, president of Princess Cruises, said the voyage "promises to be one for the ages as our longest adventure ever offered".
It will be the first time that the operator has visited Bar, a town in southern Montenegroand Taranto in Italy.
Other highlights include an overnight stay in dubai more "More Ashore" late-night calls for exploring the old town of Cartagena in Spainshopping in Casablanca, Moroccoand discovering the nightlife in Sydney, Australia.
Excursions range from visiting the Hypogeum of Hal Saflieni, Malta's oldest underground temple and necropolis, to viewing Leonardo da Vinci's The Last Supper in MilanoItaly.
Tickets are we sale nowand will set travelers back at least £18,289 per person for the full cruise.
The ship departs from Fort Lauderdalesouth-east Florida, on 5 January 2025. Those looking for a slighter shorter journey can join the vessel from Los Angeles on 20 January 2025, meaning an itinerary of 101 days. Shorter options, such as 51, 50, 65 or 66 days on board, are also available.
Despite the length of the trip, it's dwarfed by the world's first three-year cruise, which opened for bookings last month. The ambitious journey, operated by Life at Sea Cruiseswill cover more than 130,000 miles and visit 375 ports across 135 countries and seven continents, and give passengers the chance to visit 13 out of 14 of the Wonders of the World.