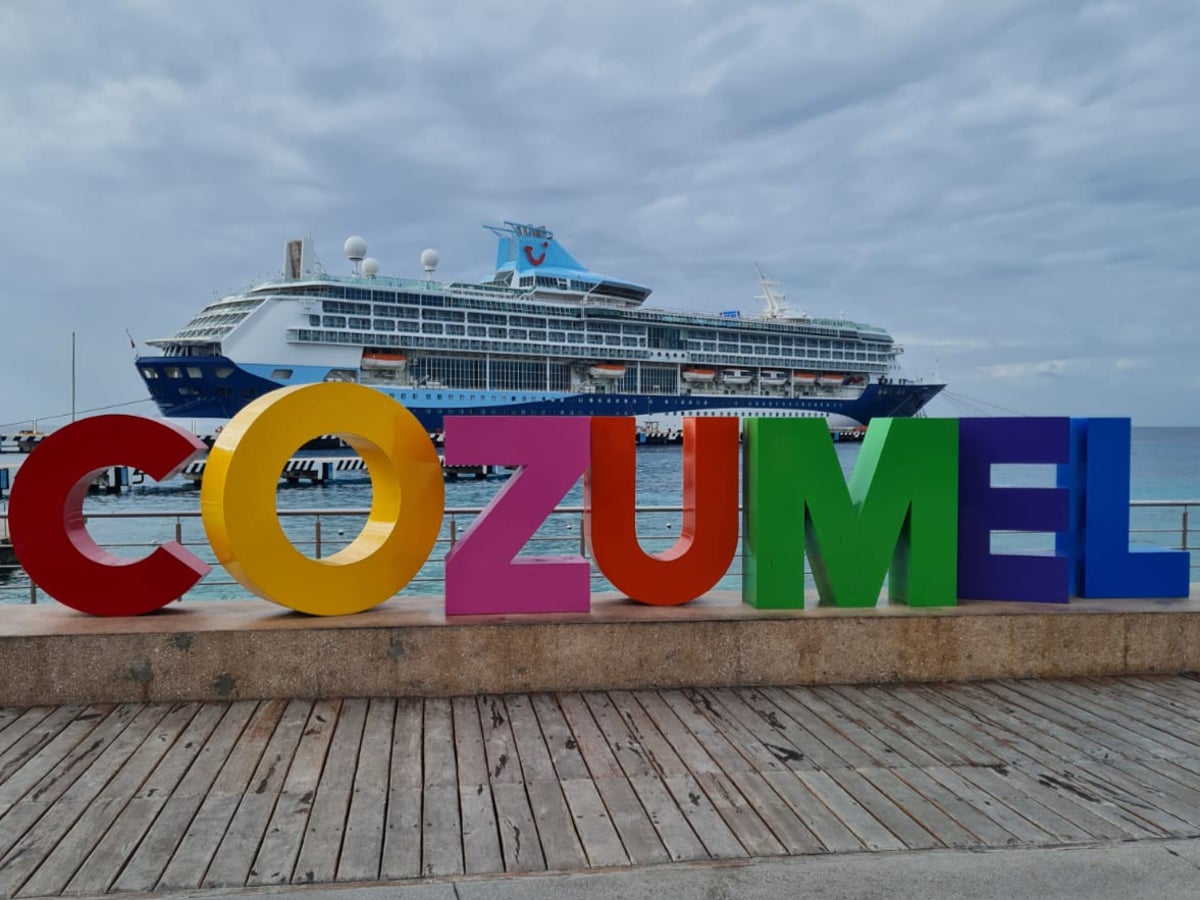 HAS Caribbean cruise run-by You has been brought to an abrupt halt – with passengers told to leave the ship and fly home early after what the firm says is "a technical issue with our catering facilities".
David and Maria Hitchcock from Ormskirk were on a fortnight's voyage aboard Marella Discovery 2 – comprising a pair of one-week back-to-back cruises – as part of his 60th birthday celebrations.
Six days in, they were told the first part, "Flavours of the Caribbean," had been curtailed and was returning to its winter home port of Montego Bay "due to food issues".
The second part, "Pride of Panama," has been canceled altogether.
The couple are currently out of communication contact in the Caribbean; they have decided to stay in Jamaica until their scheduled flight home on 7 February.
But David's sister, Melanie Hitchcock, told The Independent: "They have been offered roughly a quarter of the total price of the trip back and some vouchers.
"They will never use the vouchers as this was a one-off trip for a special occasion. They prefer to holiday in their caravan with their dogs."
Some passengers aboard Marella Discovery 2 have complained that the ship appears to be "running out of food".
Tui rejects this assertion, saying "the ship is currently able to deliver our full food and beverage offering to customers currently on board".
The ship set sail from Montego Bay in Jamaica last Tuesday, 24 January. She called at Cozumel in Mexico and the Cuban capital, Havana. But the ship is returning early to Montego Bay.
Passengers were offered the choice of staying in Jamaica until they were due to come home or flying back on planes sent to airlift them back to the UK.
They may not be able to travel direct to their intended airport, but coach transfers will be arranged as necessary.
The subsequent cruise, visiting Port Royal in Jamaica, Cartagena in Colombia, Colon in Panama and Puerto Limon in Costa Rica has been cancelled.
The company is offering a "a pro-rata per night refund" and a £300 holiday voucher "as a gesture of goodwill" to those who are on board the ship.
Those who were due to begin their cruise on Tuesday, January 31, will receive a full refund and a holiday voucher.
A spokesperson for Tui said: "Due to a technical issue with our catering facilities on Marella Discovery 2 we have made the difficult decision to cancel the upcoming Pride of Panama cruise.
"We understand how disappointing this will be and would like to apologise to our customers who have been impacted, and thank them for their patience and understanding at this time.
"Our customer teams are already in contact with those customers impacted and are supporting them with their future travel plans. All customers impacted have been offered future holiday vouchers as a gesture of goodwill.
"Marella Discovery 2 is currently on day six of the seven-night Flavors of the Caribbean cruise. The Pride of Panama Cruise seven-night cruise, which has been cancelled, was due to commence on Tuesday 31 January.
"The next scheduled cruise on Tuesday 7 February is due to operate as planned."
Ms Hitchcock told The Independent that her brother and sister-in-law "are terribly upset about this and have been put off the whole idea of ​​going abroad".
She said they had booked a hotel at a cost of £3,000 for the week when they should have been on the second part of the cruise.