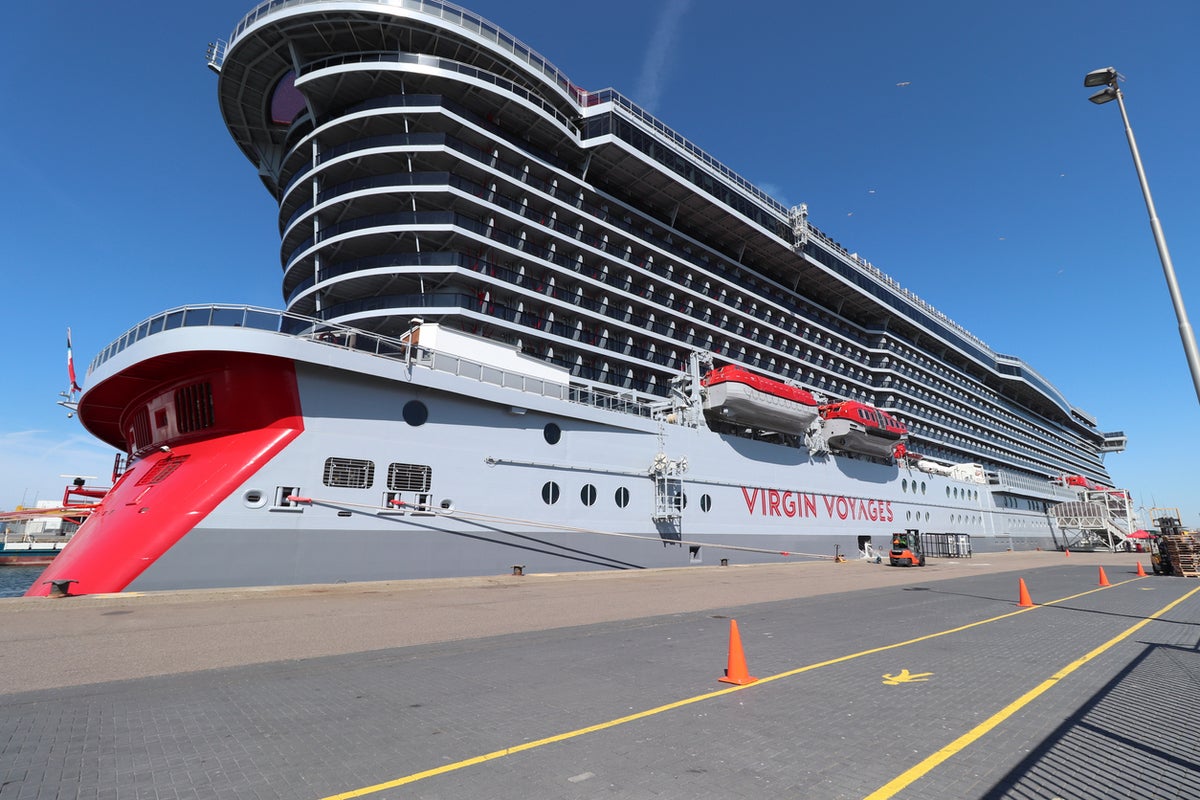 A woman has died onboard a Virgin Voyages cruise ship after falling from her balcony and hitting another passenger.
The incident happened at around 9.35pm on Sunday 2 April, shortly after the Valiant Lady departed from Miamitraveling to Roatan, Honduras.
Following the tragedy, the ship returned to port. It has since departed again to resume the cruise with some changes to the planned itinerary. It will dock in Cozumel, Mexico Citybefore continuing on to the island of Bimini in the Bahamian.
Virgin Voyages said in a statement: "This passenger went over their balcony onto a lower deck, and despite receiving immediate medical attention, has passed away. We are deeply saddened by this loss of life and our hearts and thoughts are with this person's loved ones."
The Independent understands that the person who was struck by the falling passenger was not seriously injured. The circumstances surrounding the fall are under investigation.
Falling from cruise ship balconies is rare, especially into the ocean. According to The Points Guyone to two people may go overboard each month out of around 2.5 million passengers who cruise during the same timeframe.
There were 212 'man overboard' incidents on cruise ships between 2009 and 2019, based on the Report on Operational Incidents issued by the Cruise Lines International Association.
Late last year a passenger managed to survive 15 hours in the water after falling overboard in the Gulf of Mexico. The coast guard that found him said "he had a minute and 30 seconds left before we lost him completely."