Le Coin Hebdo is the unmissable event to keep up to date with the crypto, NFT, Metaverse & Web3 news of the week!
Ethereum successfully forks shapellaETH withdrawals in staking finally unlocked
The Ethereum hard fork dubbed shapella (uniting the names Shanghai and Capella), was successfully completed, representing an important step in the transition of the protocol to a consensus mechanism based entirely on Proof of Stake (PoS).
Thanks to this update, users who have put their ETH in staking to secure and validate transactions on the blockchain can now withdraw their funds if they wish.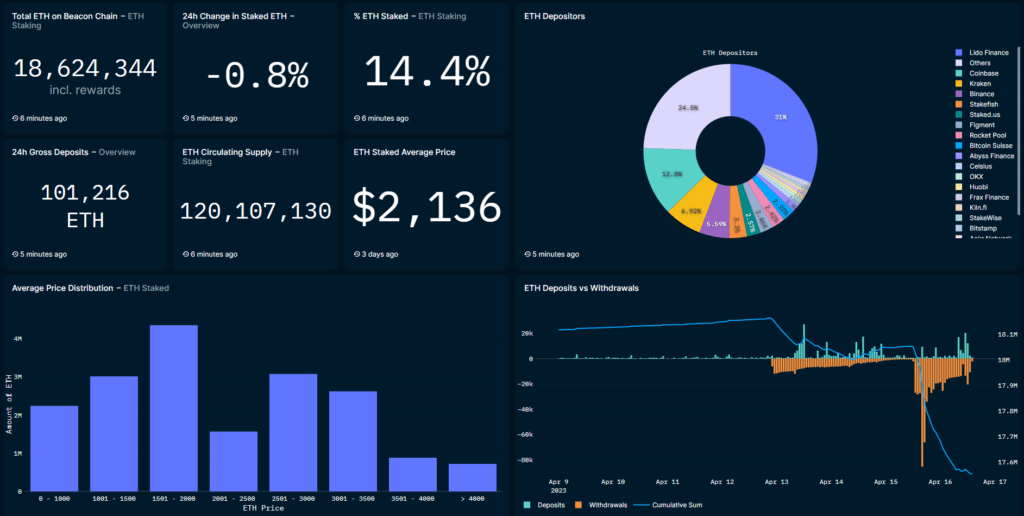 It can be seen that the current price of Ethereum (~2100$) approaches the average price of staked ETH reported by the Nansen dashboardnamely about 2136 dollars.
Over 8.5 million Ether (ETH) have been staked above 2000 dollars, which could suggest that many investors have no interest in unlocking their ETH to sell them at this price level, at the risk of incurring losses.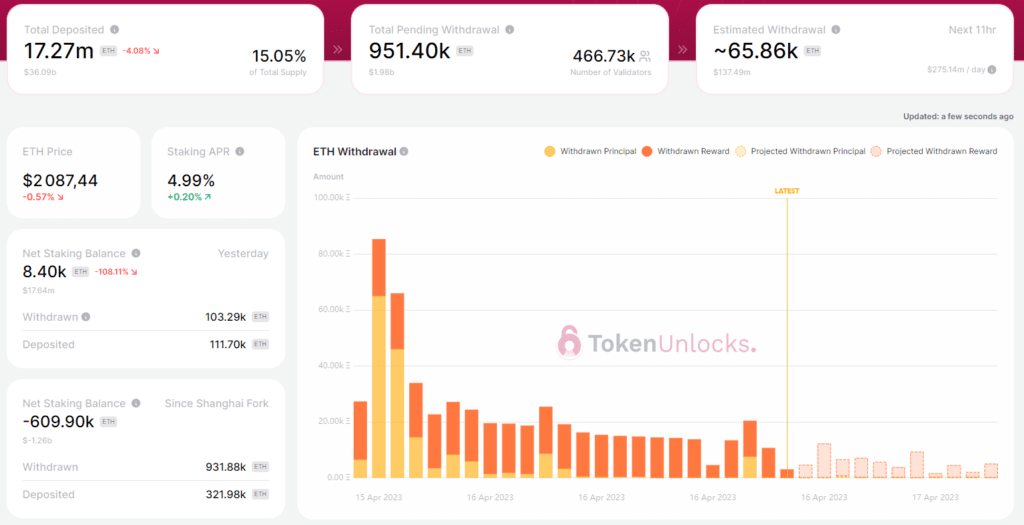 According TokenUnlocks, more than 930,000 staked ETH have already been withdrawn and 321,000 ETH have been deposited, so there is a withdrawal of ~609,000 ETH since the April 13 fork. Despite this, there are still more than 17.23 million ethers in staking, i.e. 15% of the total supply of ethers in circulation Currently.
FTX recovers $7.3 billion and plans to relaunch the exchange
According to FTX's attorney, Andy Dietderichthe companyexchange of bankrupt cryptocurrencies managed to recover over $7.3 billion in cash and liquid cryptocurrency assets. He made the statement during a hearing in US bankruptcy court in the state of Delaware.
FTX was able to recoup more funds thanks to the recent increase in cryptocurrency prices. The total value recovered by FTX was valued at $6.2 billion based on cryptocurrency prices in November 2022, when the company filed for bankruptcy.
THE assets recovered were categorized:
$2 billion in cash
$4.3 billion crypto– "Category A" coins
$0.3 billion in securities
$0.6 billion in settlements and investments receivable
FTX prepares for the future and begins discussions with stakeholders to explore the different options to restart the exchange. A decision in this regard could be made by July 2023.
If all goes as planned, the exchange to be relaunched in the year 2024, however the exchange of cryptocurrency will likely need additional external financing to ensure a successful recovery.
More informations FTX recovers $7.3 billion and plans to relaunch the exchange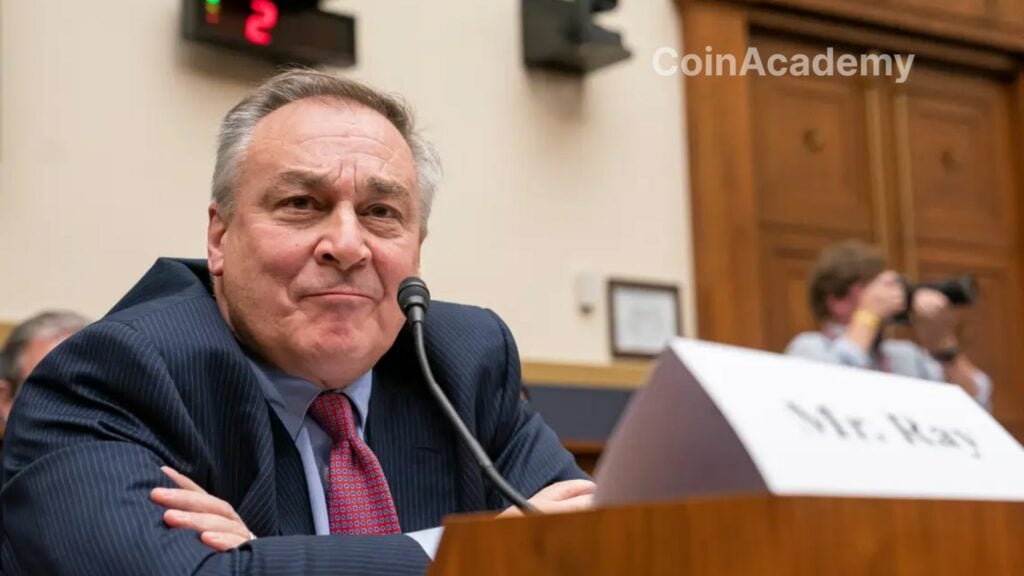 Sui Network opts for a public sale instead of an airdrop
The Sui project has just announced its decision not to airdrop. Sui is a "Layer 1" type cryptocurrency created by the founder of the programming language Move, originally created for the group's currency project Meta (ex Facebook), it is a monolithic layer 1 highly anticipated by the community because it would compete with other performance-oriented cryptocurrency projects such as Solana (FLOOR), Aptos (APT), Phantom (FTM) Or Near Protocol (NEAR).
Blockchain Sui launched his testnet in December 2022 in order to respond to the imminent growth of users on the web3, and to allow developers to get involved in its network. To offer a quality blockchain, the involvement of the community is essential to secure the network, participate in its governanceand develop applications.
So, Sui Blockchain recently announced the launch of a community program that will give its community early access to tokens SU.
Sui announced the distribution of 594 million SUI tokens of which 144 million for whitelisted users in order to reward the most active members of its network, in particular testers, developers And community managers.
Whitelisted users on OKX exchanges, KuCoin and Bybit will be able to buy up to 1500 SUI tokens at $0.03/unit, i.e. 45 dollar chips per person.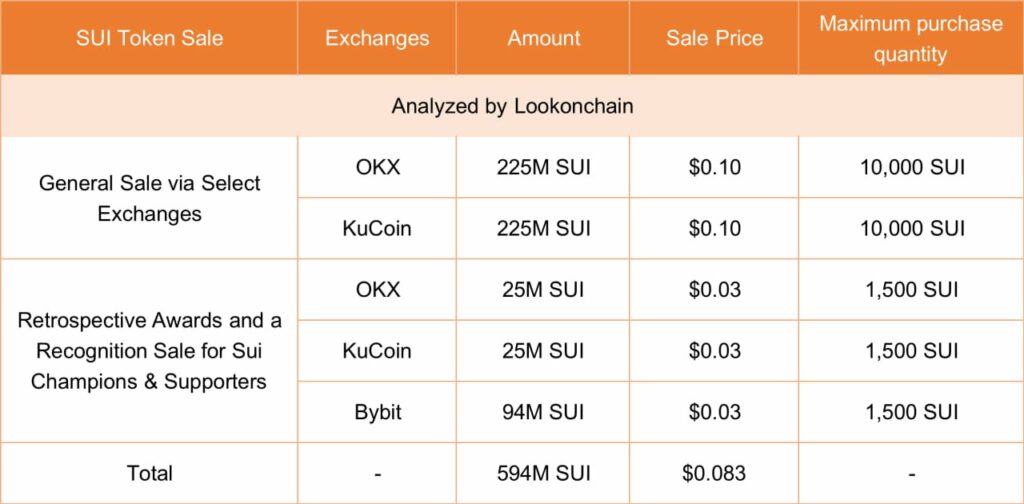 The public sale of 450 million Sui tokens will be carried out on the exchanges KuCoin And OKX with a price of $0.10/Sui and a max purchase capacity of 10,000 Sui on each platform. Identity verification (KYC) will be required to gain access to the token sale.
THE SUI total supply being 10 billion tokens, the token will therefore have a diluted valuation (FDV) of 1 billion dollars at launch on the exchanges.
More informations Sui Network opts for a public sale instead of an airdrop
Solana Saga: the Android smartphone scheduled for May 2023
Solana Labs unveils the release of its SAGA Android smartphone available for purchase from May 8.
The smartphone is equipped with features to facilitate secure crypto transactions and has a "seed vault" to store seed phrases, thus turning the phone into a hardware wallet for cryptocurrencies.
The Saga has a dApp Dedicated store that offers a dozen specific crypto applications. Solana Labs plans to add more apps tailored to user needs web3 in the future. Unlike Apple or Google, Solana Labs will not charge a fee for apps listed in its custom store. Users will also be able to access the Google Play store for non-crypto Android apps.
Offered at the price of $1000this phone has a large 6.67-inch 120Hz AMOLED display with a resolution of 1080 by 2400 pixels, 512 GB of storage, a dual camera and 12 GB of RAM.
EOS aims for interoperability with Ethereum and launches its EOS EVM beta
I'EOS Network Foundation admits that Ethereum's scalability issues have hampered the development of large-scale decentralized applications. To fill this gap, the launch of the EOS EVM aims to combine the resources of the Ethereum community with the performance of the EOS network.
What is the difference between EOS Native and EOS EVM?
EOS Native is the base layer of the EOS network, using an Antelope architecture and a mechanism for consensus Delegated Proof of Stake (dPoS).
From a developer perspective, on EOS Native, the smart contracts are developed using the language C++, a popular language among mainstream developers due to its speed and robust libraries. Other languages ​​such as Rust can also be used on EOS Native, but the network base layer is run in C++. On Ethereum, smart contracts are mostly written in Solidity.
Additionally, developers on EOS Native have the ability to stake resources for their user, removing the need for a traditional wallet in some apps and enabling a much closer Web2-like experience. On Ethereum, users still need to have a traditional wallet to interact with the blockchain.
The user experience also differs in that on EOS Native, the cost of gas that are present on the EVMs are not part of the base layer. Instead, users stake tokens to hedge resources that can be used for a number of transactions. The cost of this is extremely negligible. EOS Native offers even faster transaction times than EOS EVM with blocks of 0.5 seconds and until 10,000 transactions per second.
Founded in 2021, theEOS Network Foundation (ENF) was created with a vision for a prosperous and decentralized future. The foundation supports the ecosystem EOS Networkan open-source platform that provides a suite of tools and libraries for blockchain deployment.
More informations

EOS EVM Mainnet Is Live!
News in brief
The article Crypto news for the week of April 10, 2023: Coin Hebdo #93 appeared first on Corner Academy