Coin Hebdo, back to this week's crypto, NFT, Metaverse & Web3 news. On the program: AAVE deploys GHO on the testnet, the SEC against Kraken, Su Zhu announces its OPNX exchange, LocalBitcoins terminates its services.
The SEC sanctions the Kraken exchange
The Securities and Exchange Commission (SEC), the policeman of the American stock exchange accuses the Kraken cryptocurrency exchange of not having registered the offer and the sale of its "cryptocurrency asset staking program as a service". It's a sign of an aggressive new stance by the market regulator on a key revenue stream for centralized platforms.
Kraken reached an agreement with the agency on Thursday afternoon, ending its program of staking in the United States and agreeing to pay $30 million in restitution, prejudgment interest and civil penalties.
But this decision probably announces problems for the companies of crypto currencies in the USA, SEC seeking to crack down more on passive investment offerings after several high-profile failures that left customers in court to claim pennies on the dollar. As the recent bankruptcy cases of Celsius, Voyager and even FTX.
Placement and staking service providers generally do not provide appropriate information and there is no "reliable way for an investor to know the answers to these important investing questionsSEC Chairman Gary Gensler said in a video accompanying the settlement announcement.
If a platform fails, investors end up in bankruptcy court, Gensler said, citing multiple bankruptcies in recent months. "This is why it is so important that these companies and platforms comply with securities law."said Mr. Gensler.
For its part, Coinbase does not intend to let it go. The CEO of the famous exchange spoke about this on Sunday on the platform's blog:
Tether announces $700 million in profits
The transmitter of stablecoins Tether released its latest attestation report on Thursday, citing a "net profit" of $700 million in the fourth quarter of 2022, which he said adds to his reserves.
"Tether's reserves remain extremely liquid, with the majority of its investments held in cash, cash equivalents and other short-term deposits", the company said in a statement while publishing its December report certified by accounting firm BDO. The report indicates that theasset of Tether was greater than its liability as of December 31, 2022.
Tether's total consolidated assets were at least $67.04 billion as of that date, while its total consolidated liabilities were $66.08 billion, according to the statement, reflecting excess reserves of at least $960 million.
The profit of $700 million made "part of own funds, i.e. what is in excess of the reserves", "This is essentially additional capital that remains in the business to further strengthen Tether.". This is the first time that Tether has disclosed earnings figures. However, the company did not specify how the profit was made..
Tether CTO Paolo Ardoino said in the statement that the company has "once again proved its stability" in the troubled year of 2022.
"Not only were we able to execute over $21 billion in redemptions during the chaotic events of the year, but Tether on the other side issued over $10 billion of USDT, an indication of continued organic growth and of the adoption of Tether", did he declare.
LocalBitcoins is ending its services
LocalBitcoins, a popular peer-to-peer (P2P) bitcoin exchange platform, has announced that it will be shutting down after operating for over a decade. The company said in a recent statement that despite its efforts to overcome the challenges posed by the bear market of the cryptocurrency industry, it has concluded with regret that LocalBitcoins can no longer maintain its bitcoin exchange services.
LocalBitcoins was known for providing a platform for individuals to buy and sell bitcoin directly from each other, either through in-person or online transactions. In the past, the platform did not require users to provide KYC information (KYC), but this has changed due to regulatory requirements.
Effective today, the platform has suspended new user registrations and will suspend all trading activity (except withdrawals) on February 16.. The company has assured its customers that they will have 12 months to withdraw their funds from the platform.
The closure of LocalBitcoins marks the end of an era for P2P bitcoin trading and serves as a reminder of the ever-changing regulatory landscape in the cryptocurrency industry. It remains to be seen what impact this shutdown will have on the market and whether other P2P trading platforms will fill the void left by LocalBitcoins.
Learn more: The precursor LocalBitcoins goes out of business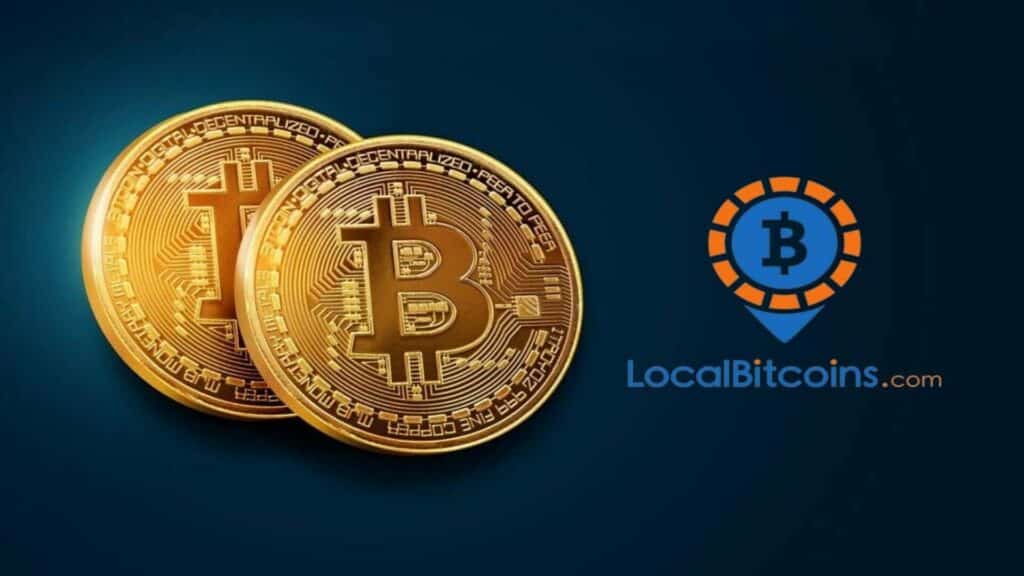 Former Coinbase manager pleads guilty
Ishan Wahi, former product manager at Coinbasepleaded guilty to wire fraud charges in criminal proceedings brought against him by the Department of Justice. The indictment, which was filed in July, also named Wahi's brother and a friend in connection with insider trading. This scheme consisted of anticipating the listing of new tokens on Coinbase.
Wahi pleaded guilty to two counts of conspiracy and is due to appear on May 10 to receive his sentence. He could face up to 40 years in prison, but is expected to receive a more lenient sentence due to his cooperation in the case.
It is the Securities and Exchange Commission (SEC) who accused him of informing his friend and his brother about the tokens that were going to be listed on Coinbase. It resulted in over a million dollars of profits illegal. Wahi's attorneys filed a motion to dismiss the case last night, but it remains pending.
This is the first time an insider has admitted guilt in an insider trading case involving the cryptocurrency markets. United States Attorney for the Southern District of New York, Damian Williams, said in a statement: "Whether it occurs in stock markets or cryptocurrency markets, the theft of confidential business information for your personal gain or that of others is a serious federal crime."
Coinbase, which had conducted its own investigation into Wahi's activities prior to the criminal and civil indictments, is not charged with any wrongdoing.
Wahi's brother, Nikhil, had already pleaded guilty in September to a wire fraud conspiracy charge. This case serves as a reminder of the importance of maintaining integrity in financial markets, whether in traditional stock markets or the rapidly changing cryptocurrency industry.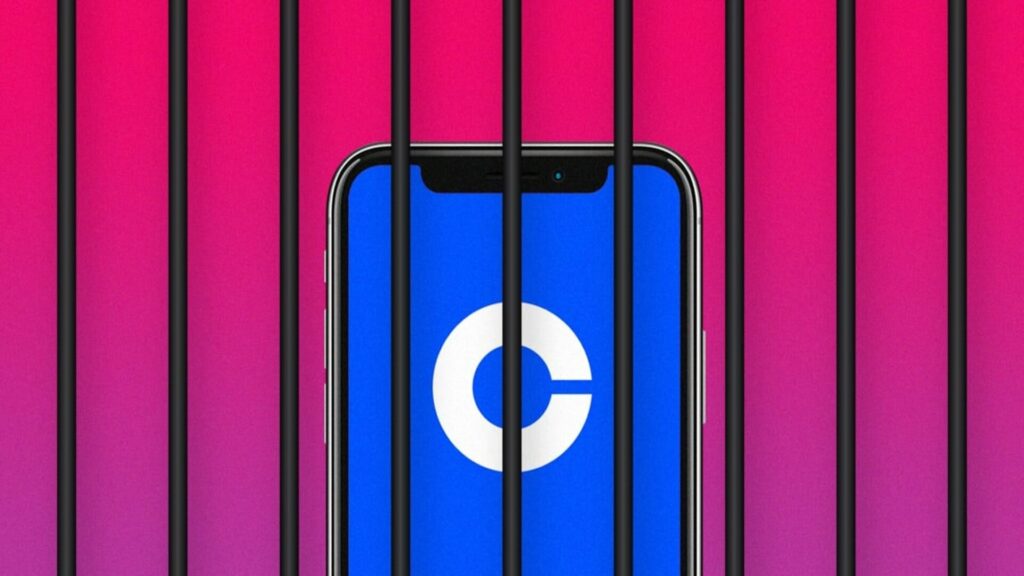 Su Zhu announces his new OPNX exchange
Su Zhu, a co-founder of bankrupt crypto hedge fund Three Arrows Capital, on Thursday announced a new marketplace called OPNX for claims and claims trading. derivatives related to funds blocked on failed stock exchanges.
Our vision is to unlock trapped claims, radical transparency", he wrote in a thread on Twitter, adding that the platform would build fully decentralized custodial and clearing services in the coming months before expanding to actions, FX and other products. "We've talked to creditors about several plans, and everyone we've spoken to thought it was the wisest way to use our existing resources."
Zhu said the platform resulted from discussions he had with Mark Lamb, the co-founder and CEO of Coinflex. The platform will use the token FLEXsaid Zhu.
OPNX is currently inviting users to join a waiting list that states "Do you have money locked up on a cryptocurrency platform?".
A manifesto published on the site indicates that a $20 billion market of plaintiffs involving FTXVoyager, Celsius, Genesis, BlockFi, Mt Gox, among others, "desperately looking for a solution."
AAVE launches its stablecoin GHO on the testnet
Aave Companies, the developer behind the Aave DeFi project, has launched the stablecoin native to the protocol called GHO on Goerli, an Ethereum testnet.
Users wishing to test the GHO on Goerli can now access the code for the stablecoin on GitHub, according to the announcement. The rollout on Goerli is part of the stablecoin's planned rollout soon on the Ethereum mainnet.
The Aave CAD, the community that oversees the Aave protocol, will vote to approve the official launch of the GHO on the mainnet. This vote will take place at a later date.
Once launched, GHO will be the native stablecoin of Aave pegged to the US dollar. The token will be similar to MakerDAO's DAI stablecoin in that it will be over-collateralized. This means that users will have to provide collateral for an amount greater than the value of the GHO they want. minter.
THE assets collateral for GHO will also generate a return. Aave CAD will collect interest from borrowers of the stablecoin. All interest refunded will be directed to the treasury of Aave DAO.
GHO is part of a set of stablecoin projects launched by DeFi protocols. Curve Finance is also reportedly planning to launch its own stablecoin.
The news in brief:
Robinhood's cryptocurrency trading revenue fell 24% in the fourth quarter.
Saudi Arabia and The Sandbox agree to collaborate on metaverse. Learn more: Sandbox announces partnership with Saudi Arabia
Bitcoin miner Stronghold postpones debt repayment on $54.9 million loan.
Nexo will discontinue its Earn Interest product for US customers in April.
The article Crypto news for the week of February 6, 2023: Coin Hebdo #84 appeared first on Corner Academy