Coin Hebdo, back to this week's crypto, NFT, Metaverse & Web3 news. On the program: Orion hacked for $3 million, Tether denies having borrowed from Celsius, Silvergate under surveillance.
Orion (ORN) hacked for $3 million
Orion Protocol, a decentralized exchange (DEX), suffered a major security hack on Thursday. An attacker seized a total of $3 million in project assets locked in its smart contracts on Ethereum and BNB Chain.
The exploit was carried out using a "reentrancy" technique, the security company discovered PeckShield. A reentrancy vulnerability in a smart contract occurs when an attacker repeatedly calls a function and extracts assets before the contract updates its internal state. This vulnerability can result from a security flaw in the smart contract or from insufficient security measures.
The Orion Protocol team has acknowledged the hack and temporarily paused its repository feature. Orion Protocol CEO Alexey Koloskov claimed that users did not lose funds, only company funds were taken.
"We want to reassure our users that no user suffered any loss during this incident".
Koloskov added that The vulnerability may have been introduced due to the development team's use of third-party software libraries to write the smart contracts. Going forward, Koloskov added that the team will only rely on in-house developers to write their contracts.
Silvergate under surveillance
The Justice Department's Fraud Department has begun investigating Silvergate's handling of corporate accounts. Sam Bankman-FriedBloomberg reported, citing unnamed people familiar with the matter.
According to the report, the fraud investigation is focusing on possible criminal acts by allowing deposits of FTX (including user funds) in Alameda accounts.
The suspicious relationships between the various companies linked to Sam Bankman-Fried have come to light in the context of the ongoing bankruptcy proceedings. Silvergate's role as the bank of the empire crypto bankrupt placed it under increased surveillance.
The senators also repeatedly questioned the conduct of Silvergate, calling the bank's role in managing funds related to FTX of"blatant failure. Silvergate has been operating in this market for a long time and is one of the biggest players providing such a bridge between dollar deposits and the ecosystem. blockchain.
The report said the bank has not been charged with any wrongdoing at this time and the investigation could end without prosecutors filing charges against the company.
Learn more: DOJ investigates Silvergate transactions with FTX and Alameda Research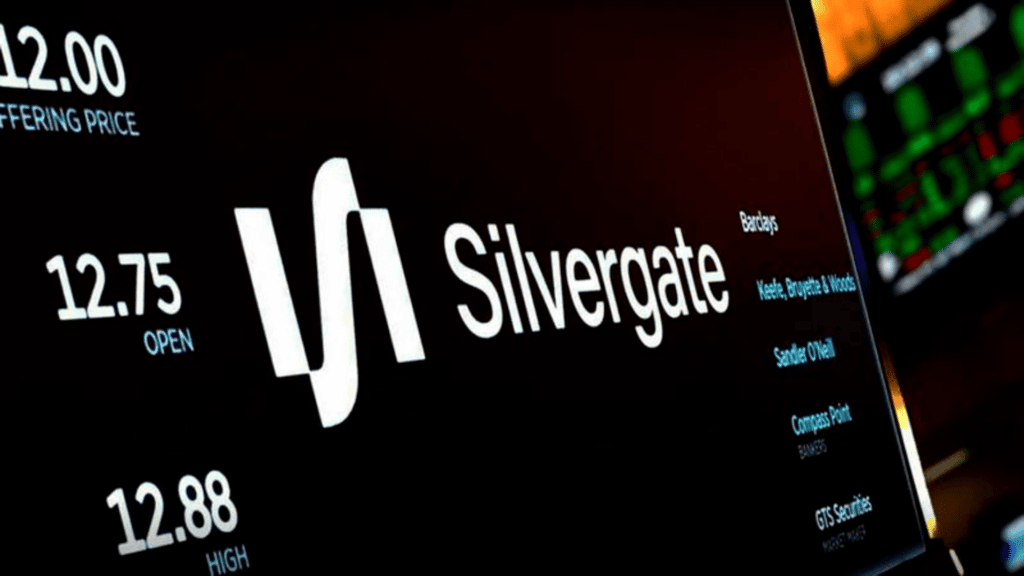 Coinbase stock rebounds
THE actions of Coinbase have been on the rise since Wednesday afternoon after a federal judge dropped a lawsuit against the company. The proposed class action lawsuit, filed in the U.S. District Court for the Southern District of New York in 2021, alleged that Coinbase facilitated the sale of unregistered financial securities.
A federal judge dismissed the case on Wednesday, according to a Bloomberg report. Although the judge did not actually determine whether these digital assets were securities, he ruled that the exchange was not actively soliciting investments through its marketing materials, including on Twitter to make a strong case and accuse Coinbase fraud.
Crypto markets generally rebounded from the Federal Reserve's decision to raise interest rates by 25 points on Wednesday.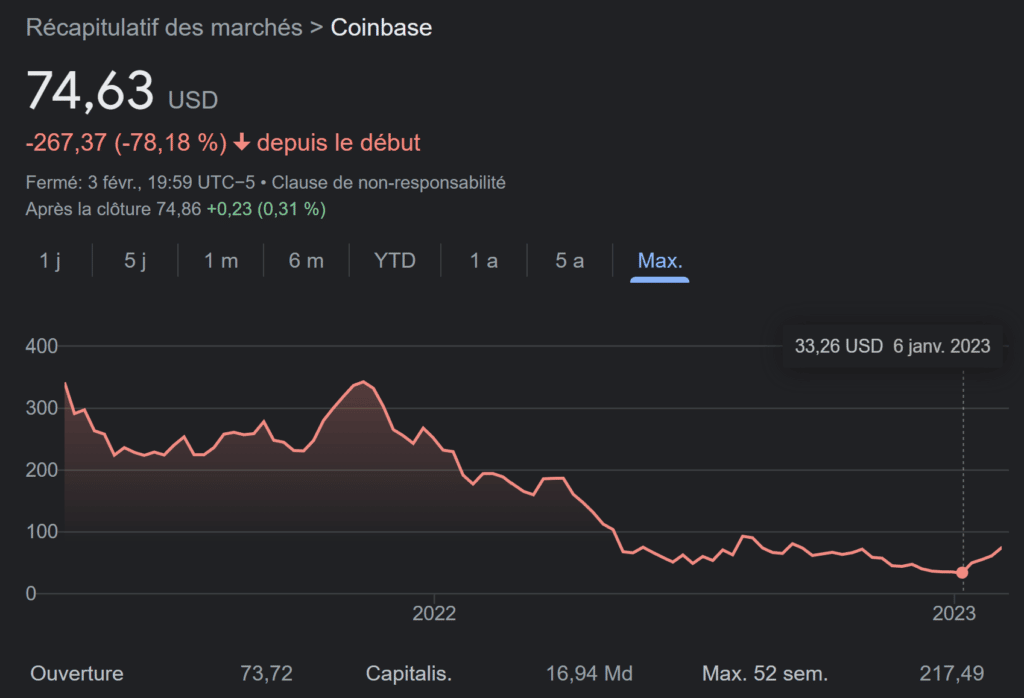 Axie Infinity users can now take out loans
Users of the popular Play-to-Earn game Axie Infinity can now stake their in-game assets for rewards. Ronin Network, the company that builds the Ronin blockchain on which Axie is built, has partnered with the cryptocurrency lender MetaLend to facilitate loans. Currently, more than 1,500 NFT based on Ronin are used as collateral on MetaLend, according to the company's website.
Users can pledge their lands and NFTs, with the ability to pledge Axie Infinity Shards (AXS), the token of governance of the Axie Infinity ecosystem. MetaLend calculates the value of the pledged collateral and allows users to borrow ETH for up to 30% of the value of theasset. MetaTech charges a 1% commission.
MetaLend and Ronin Network announced their partnership on January 31. MetaLend previously raised $5 million in a funding round led by Pantera Capital, with additional participation from Collab Currency. At its peak, Axie Infinity brought in $215 million in weekly trading volume. However, the instability of the game's tokenomics has caused its currencies to depreciate.
ETH in circulation at the lowest point
Ethereum's total circulating supply hit its lowest level this week after The Merge at around 120.5 million tokens. The Merge, one of the biggest technical changes in the network's history that significantly altered its economy, shifted Ethereum from Proof of work (PoW) to Proof of stake (PoS) and dramatically decreased net issuance total ether.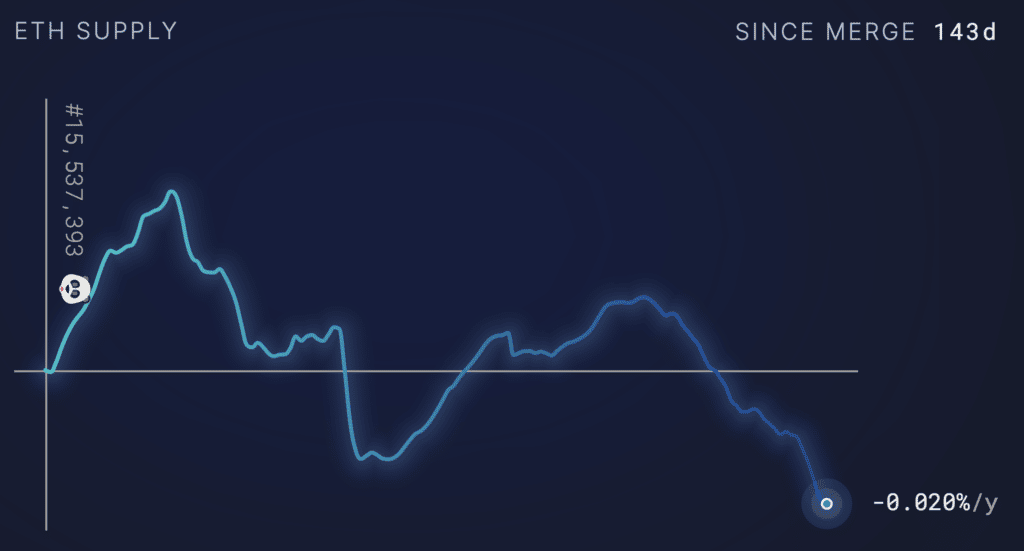 The decrease in circulating supply could be related to the increase in the price of bitcoin and rising stock markets, as traders often react by buying spot tokens available on the blockchain. The demand for the network and the number of users trying to create new transactions, leads to an increase in the ether burned for each transaction, which further reduces the supply.
The total cost of transactions on Ethereum has steadily increased since the beginning of 2023. It briefly reached the levels seen in the third quarter of 2021, when the prices of the bitcoin and ether were much higher.
On the other hand, NFT activity on Ethereum has also seen a small resurgence, according to Dune Analytics. This activity, however, is not close to that of 2021, when the volume reached an all-time high, but it is another indication that on-chain activity is gradually returning.
The circulating supply of ether is an important fundamental variable that is looked at by many analysts and traders, the reasoning being that the fewer tokens there are in circulation, the more valuable the token can be.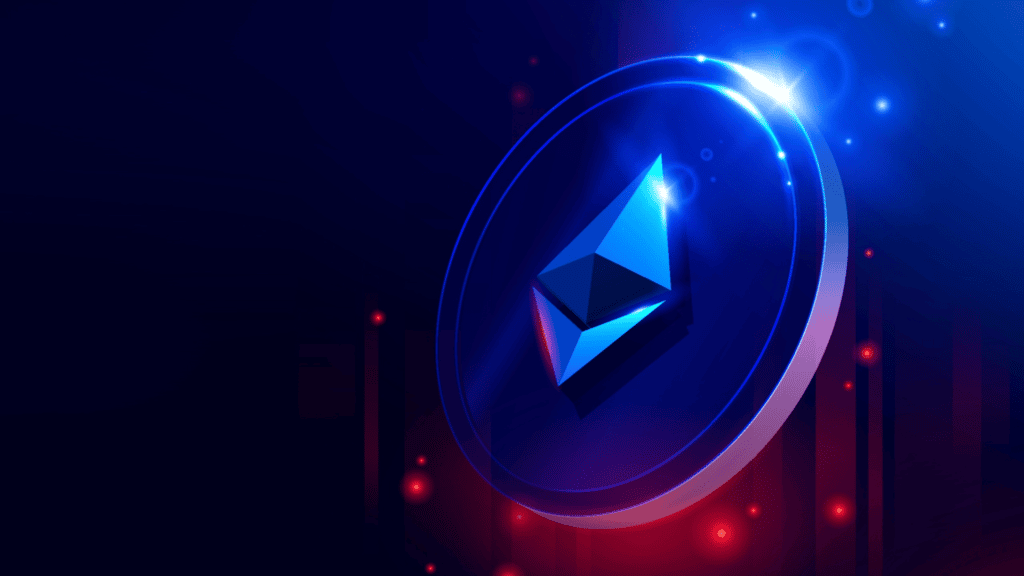 Tether denies borrowing $2 billion from Celsius
Tether, the transmitter of stablecoinsdenies having borrowed funds from Celsius, a bankrupt cryptocurrency lender. According to a nearly 700-page report filed Tuesday by the court-appointed examiner, Celsius at one point loaned Tether around $2 billion. But Tether, which has also invested in Celsius, denies ever borrowing funds from the bankrupt company.
"The document contains an error or a typo, probably due to the workload and the pressure required to prepare this file, which led to a misinterpretation", said Paolo Ardoino, technical director of Tether.
"In fact, in the document, Celsius is named as the counterparty that had to deposit additional margin, an activity that is actually performed by the borrower, in order to stay within the agreed risk parameters."
In a damning Celsius report released on Tuesday, Pillay said that Celsiul, the crypto lender created its own collateral to overleverage itself by lending to Tether. In the report, Pillay cites an internal Celsius risk committee document that raises concerns about the risk that Tether will not meet its obligations towards Celsius.
Celsius filed for bankruptcy in July and its CEO Alex Mashinsky resigned amid a scandal. Mashinsky also faces a lawsuit from the New York Attorney General for defrauding investors.
The Examiner's report says Celsius has also exceeded its internal limits on lending to other companies, including failed crypto investment firms like Alameda Research and Three Arrows Capital.
Learn more: Tether CTO denies borrowing from crypto lender Celsius
Ray Dalio gives his opinion on BTC
Ray Dalio, the billionaire hedge fund investor, has long been critical of excessive money printing and has written extensive explanations of the value of money. However, his view on the Bitcoin do not change.
"It will not be an effective currency. It is not an effective store of value. It is not an effective medium of exchange", said Dalio Thursday on CNBC, underlining the high volatility of the cryptocurrency and claiming that she "has no relation to anything." "But we're in a world where money as we know it is dyingI".
Dalio doesn't like coins either stable, because of how they are tied to the fiat that central banks around the world continue to overprint. He did, however, come up with an idea for a cryptocurrency that he thought would be useful, a sort of currency tied to theinflation. "Each individual, what does he want? They want to secure their purchasing power", said Dalio.
The news in brief:
Ethereum developers will open public testing of the Shanghai-Capella update on February 7.
Bitcoin mining company Marathon Digital has sold 1,500 BTC in January.
BNB Chain developers present a white paper for a new Web3 storage network.
The losses of metaverse 2022 from Meta accumulates to more than $14 billion.
The article Crypto news for the week of January 30, 2023: Coin Hebdo #83 appeared first on Corner Academy