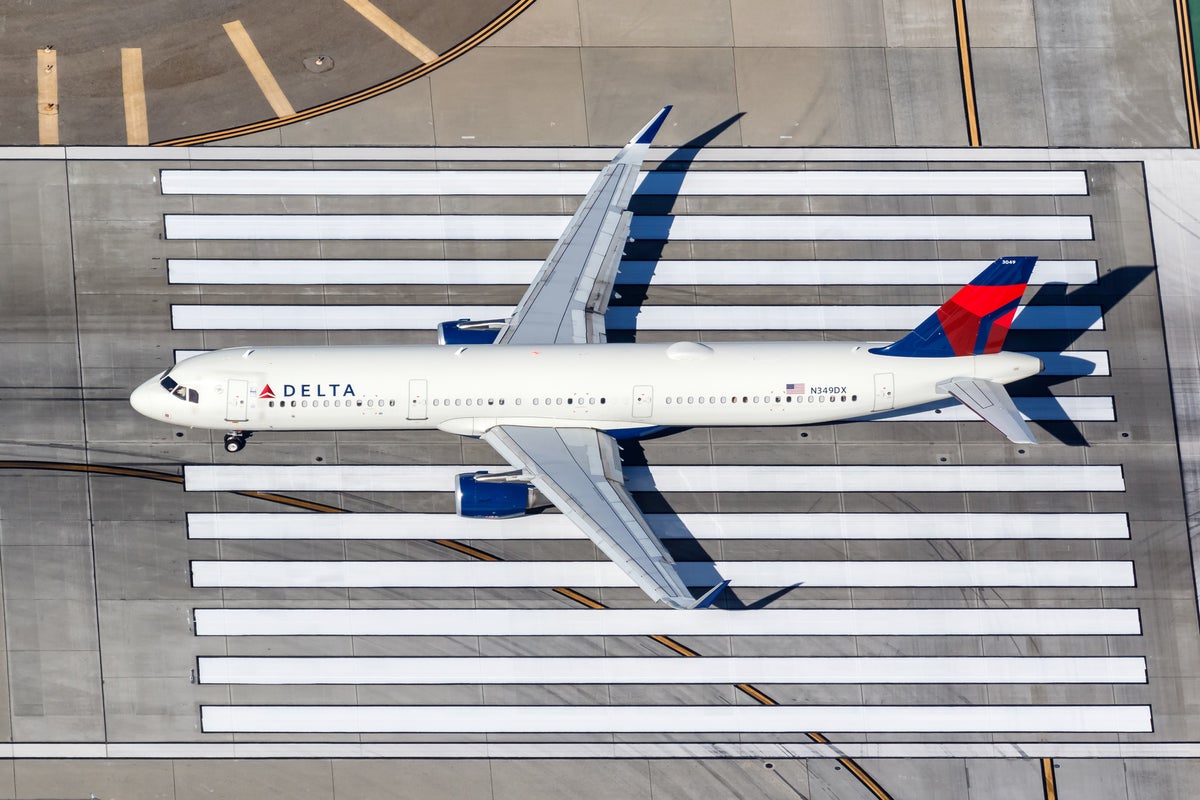 AT Delta Airlines flight from Houston to Atlanta was delayed due to a swarm of bees on the plane's wing.
passenger Anjali Enjeti shared the story on Twitter as the incident unfolded.
Journalist Ms Enjeti tweeted a picture of the bees and said: "My flight leaving Houston is delayed because bees have congregated on the tip of one of the wings. They won't let us board until they remove the bees. But how on earth will this happen? Won't they leave the wing when we take off?"
In a follow-up post, Ms Enjeti shared: "The gate agent just announced that they're getting someone to come look at the bees. Who? Don't we need a bee expert to identify the queen and remove her and won't the rest follow?"
Detailing how entertaining the situation was, she added: "I'm not moving from this window. I want front row seats for this!"
In the thread, Ms Enjeti explains that other passengers thought the bees appeared after the plane arrived at the airport gate. She subsequently shared a picture of an airport crew member taking a photo of the bees on the plane wing.
Further on in the entertaining live-action Twitter thread, Ms Enjeti posted a picture of some cones by the plane. "These cones have been placed here to save this spot for the bee keeper," she said, adding: "Here's my question. Will the beekeeper have to go through security? Or will they just wheel them outside to the plane?"
After it transpired that a bee keeper wouldn't be coming, and that there wasn't another Delta aircraft available, she shared pictures of crew members huddling together and appearing to plan what to do next.
Passengers were then taken off the plane, and the flight crew left too.
A few minutes later Ms Enjeti shared what happened next.
"Omg y'all. Entire flight crew deplaned. Delta decided to give our gate to another flight. As soon as our plane's engine turned on, THE BEES LEFT!!! All Delta had to do was TURN ON THE PLANE."
Initially, the passengers were still unsure whether they'd be able to travel on the plane, but they were at last moved to another gate for boarding.
"We've moved past our frustration to joking and camaraderie. We, the mighty Bee Passengers, are going to be flying out of Houston after all. Delta Airlines please give all of these gate agents a pay raise and the day off tomorrow. They are doing an amazing job!," Ms Enjeti summarised.
The plane landed in Atlanta two hours after boarding.
Avid followers of the bee story were quick to comment underneath.
"This made me howl out loud in laughter! A great thread and funny ending," one user wrote, while others called the story "thrilling" and "hilarious."
"Thank you for providing us with great entertainment in spite of your predicament! May your travels always bee easy," one person finished, with a bee-related pun.
A spokesperson for Delta Air Lines told The Independent: "Bee-lieve it or not, Delta flight 1682 on May 3 from Houston-Bush to Atlanta took a delay this afternoon after a friendly group of bees evidently wanted to talk shop with the winglet of one of our airplanes, no doubt to share the latest about flying conditions at the airport."