On Monday, Dogecoin experienced a spectacular increase of more than 27% following the replacing Twitter's blue bird logo with the famous Shiba Inu dog meme for some users. Tesla CEO, Elon Musk, is suspected of being behind this change, having already shown support for this meme-based cryptocurrency. Before Musk reacted to the event on Twitter, the price of DOGE had risen over 27%, reaching over $0.10.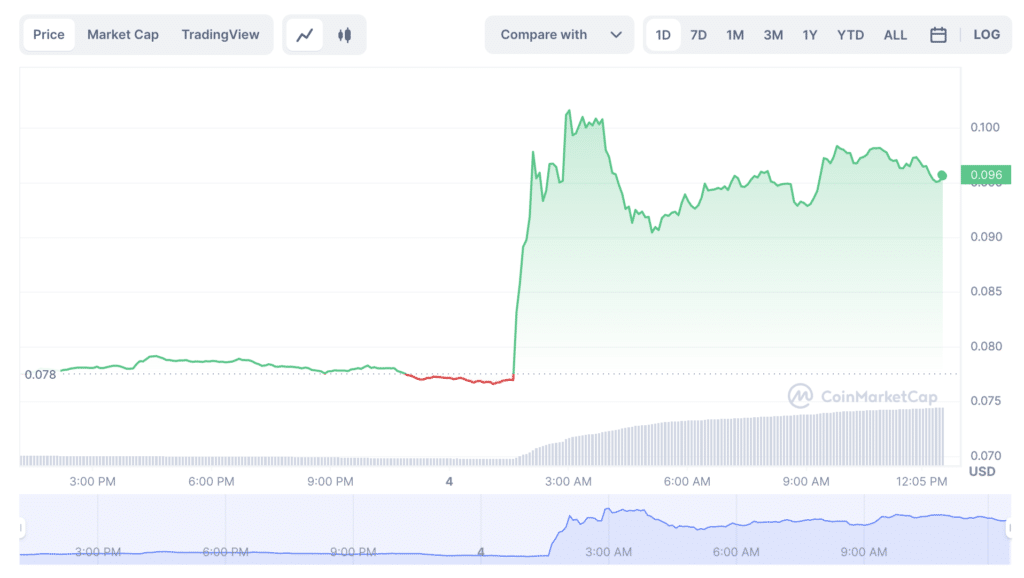 The logo change sparked a lot of discussion on Twitter, especially within the gaming community. crypto-currencies. There has been no official announcement regarding this logo change.but Twitter users suspect Elon Musk was behind it due to his fondness for the famous meme shiba inus.
Twitter's mysterious logo change to a Shiba Inu has captured the attention of Twitter users and cryptocurrency investors. The duration of this modification and the intentions of Elon Musk are still uncertain. This case highlights the significant impact that an influential figure like Elon Musk can have on the cryptocurrency. Speculation and quick reactions from investors helped drive the price of Dogecoin soaring in record time. Cryptocurrency enthusiasts and Twitter users will keep an eye out for further developments regarding the Dogecoin and his connection to the famous CEO.
Some also suspect Musk to manipulate public opinion by confusing research about the billionaire and the DOGE. Indeed, Elon faces a collective request of 158 billion dollars for his promotion of the Dogecoin. But since the change of the Twitter logo, the trial was quickly forgotten to make way for this new communication coup.
Twitter's mysterious logo change in one shiba inus caused considerable buzz on social media, leading to a dramatic increase in the price of Dogecoin. Although Elon Musk's intentions remain unclear, it is clear that his presence on Twitter and its influence on the cryptocurrency markets continue to be a subject of discussion and fascination for users and investors.
The article Dogecoin: The price soars following the change of Twitter logo by Elon Musk appeared first on Corner Academy