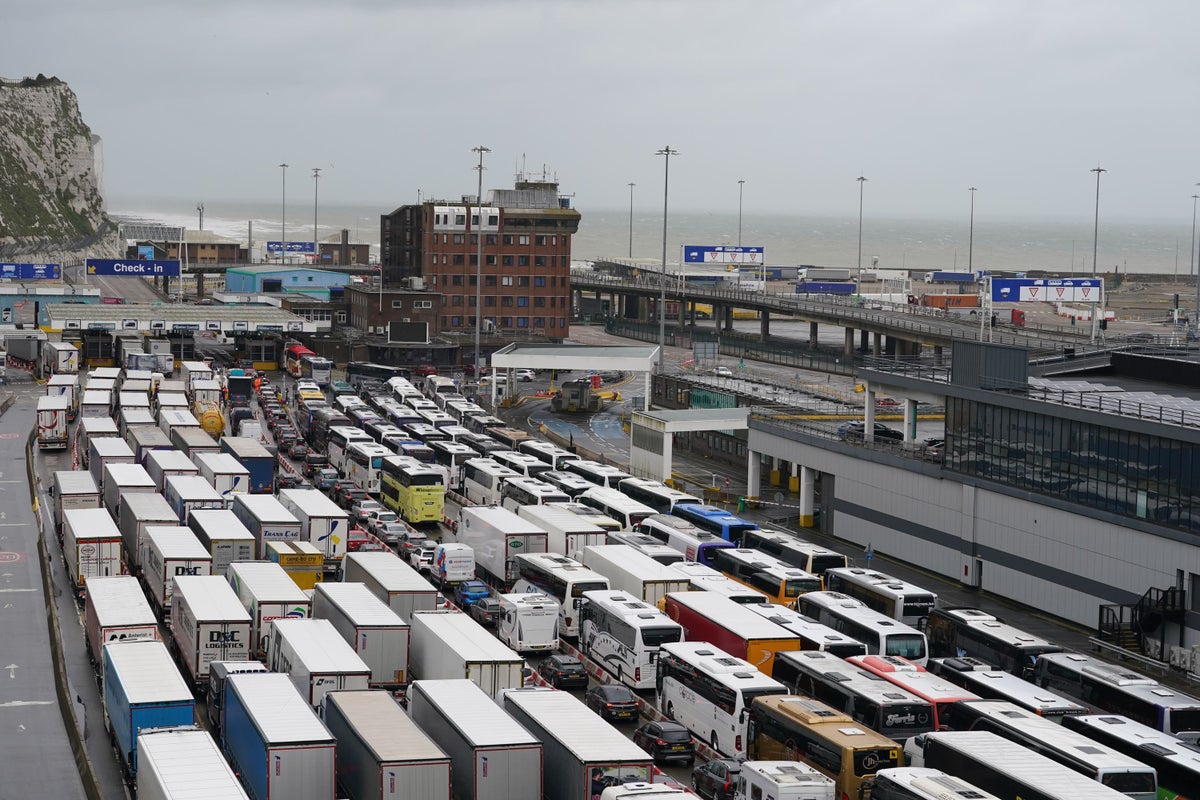 Port of Dover declares critical incident as high levels of traffic caused long delays
Dover officials have hit back at claims made by the home secretary that it was "not fair" to blame disruption at the port on Brexit.
A spokesperson for the port said that processing times for each passenger had increased since Britain left the EU and it was a factor behind the disruption.
It comes after Suella Braverman said in general "things have been operating very smoothly at the border" and she does not think "this is the state of affairs to go forward".
"What I would say is at acute times when there is a lot of pressure crossing the Channel, whether that's on the tunnel or ferriesthen I think that there's always going to be a backup and I just urge everybody to be a bit patient while the ferry companies work their way through the backlog," she told the BBC's Sunday With Laura Kuenssberg programme.
Meanwhile, queues at the entrance to the Port of Dover have cleared after a weekend of disruption, according to one of the ferry companies hit by delays.