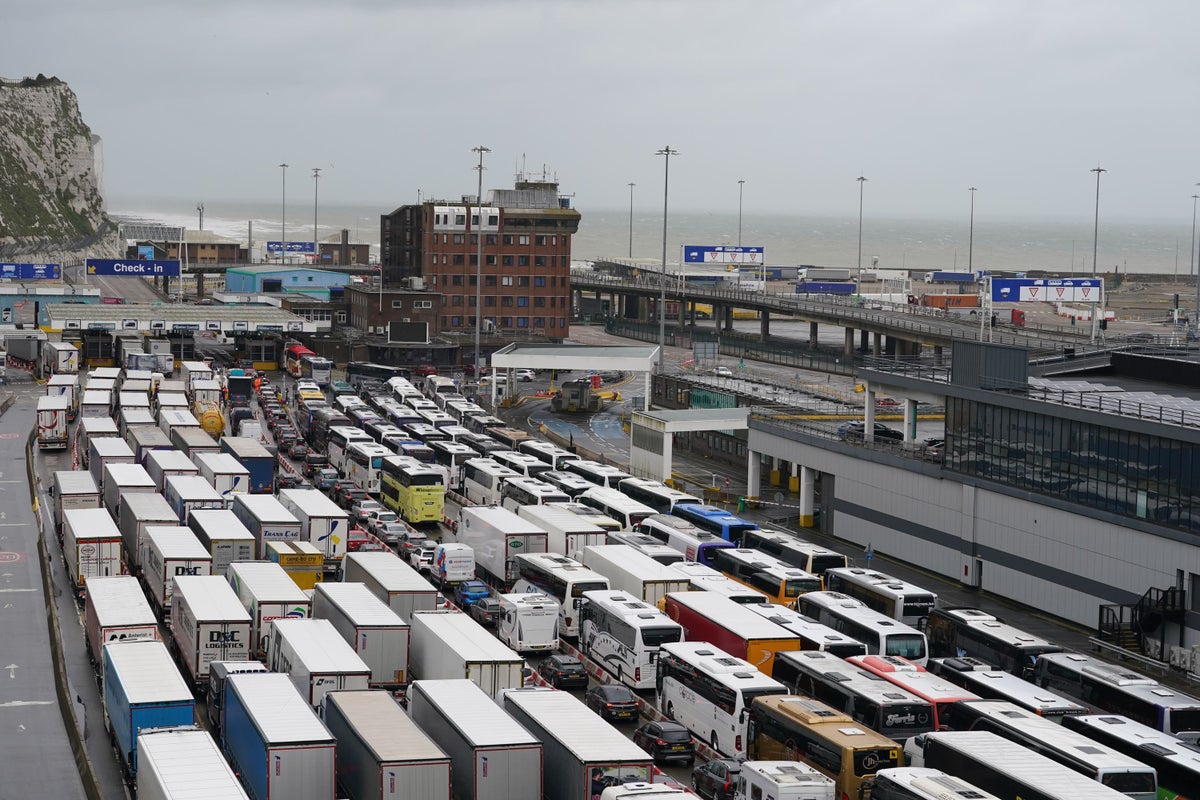 Port of Dover declares critical incident as high levels of traffic caused long delays
No 10 has admitted that "new processes" brought in after Brexit has contributed to several days of travel chaos at the Port of Dover.
It comes as the Confederation of Passenger Transport (CPT) called for "crisis talks" with the Rishi Sunak's government, the Kent port and ferry companies to "resolve this mess once and for all".
The coach operators' body claimed their vehicles were "unfairly treated" after thousands of passengers were stranded in lengthy queues for up to 24 hours over the weekend.
Mr Sunak's official spokesman said "a combination of factors" were to blame, including poor weather, the high volume of traffic and the new passport control processes.
Asked about the role of post-Brexit checks, the spokesman acknowledged that French officials are now required to inspect and stamp every passport as passengers leave the UK.
"Obviously we recognize there are new processes in place," Mr Sunak's spokesman said on the manual checks.
Earlier Dover officials hit back at claims made by the home secretary that it was "not fair" to blame disruption at the port on Brexit.
A spokesperson for the port said that processing times for each passenger had increased since Britain left the EU and it was a factor behind the disruption.