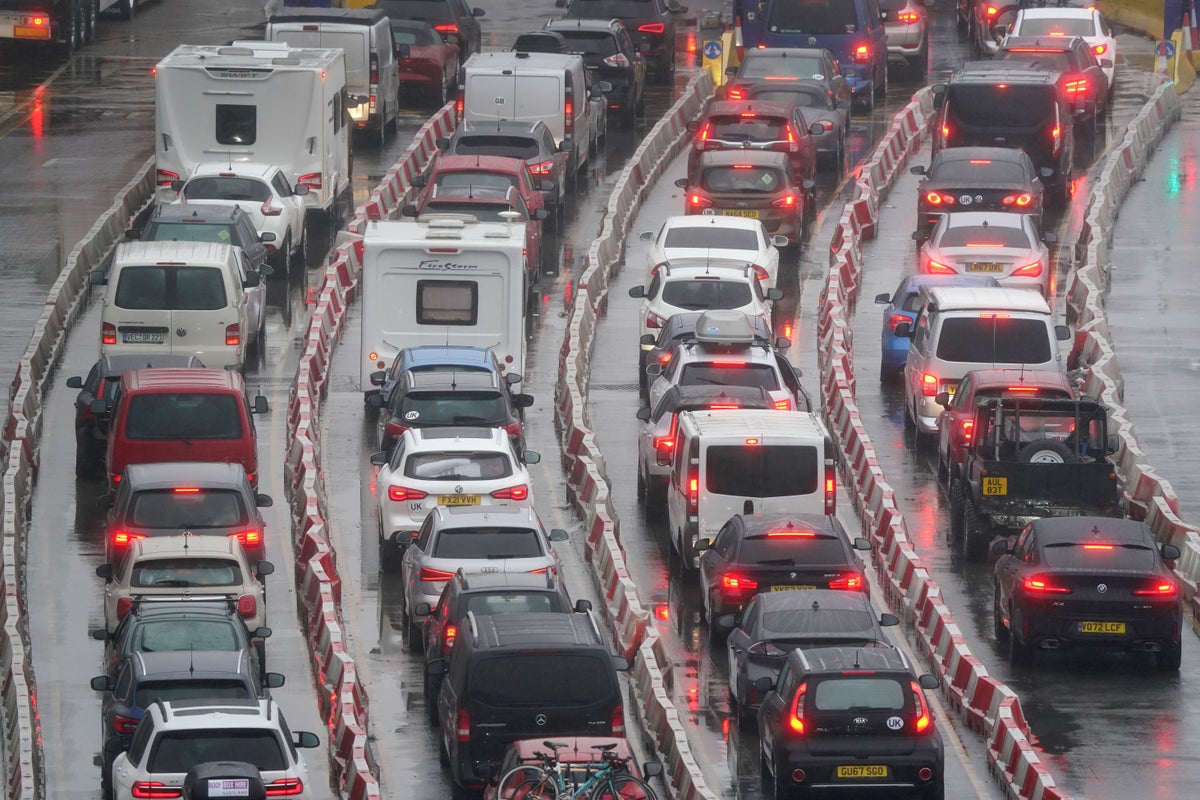 Port of Dover boss promises smoother weekend for France travelers
Holidaymakers face another weekend of stifling delays at the port of Dover ace tails have already formed for ferries.
Operator DFDS tweeted that the wait for passport checks by French officials is "up to 90 minutes".
The company told passengers: "Unfortunately due to high volumes of traffic there are queues at border controls.
"Once you arrive at check-in we will get you away as quick as we can."
Last weekend, thousands of travelers were delayed for over 12 hours as they waited for border processing.
The delays were blamed on French border officials carrying out extra checks and stamping UK passports following Brexit.
Port officials said they held an "urgent review" with ferry operators and the French authorities in an attempt to avoid a repeat of last weekend's delays.
The RAC is predicting that up to 17 million leisure trips by car will take place between Good Friday and easter Monday.