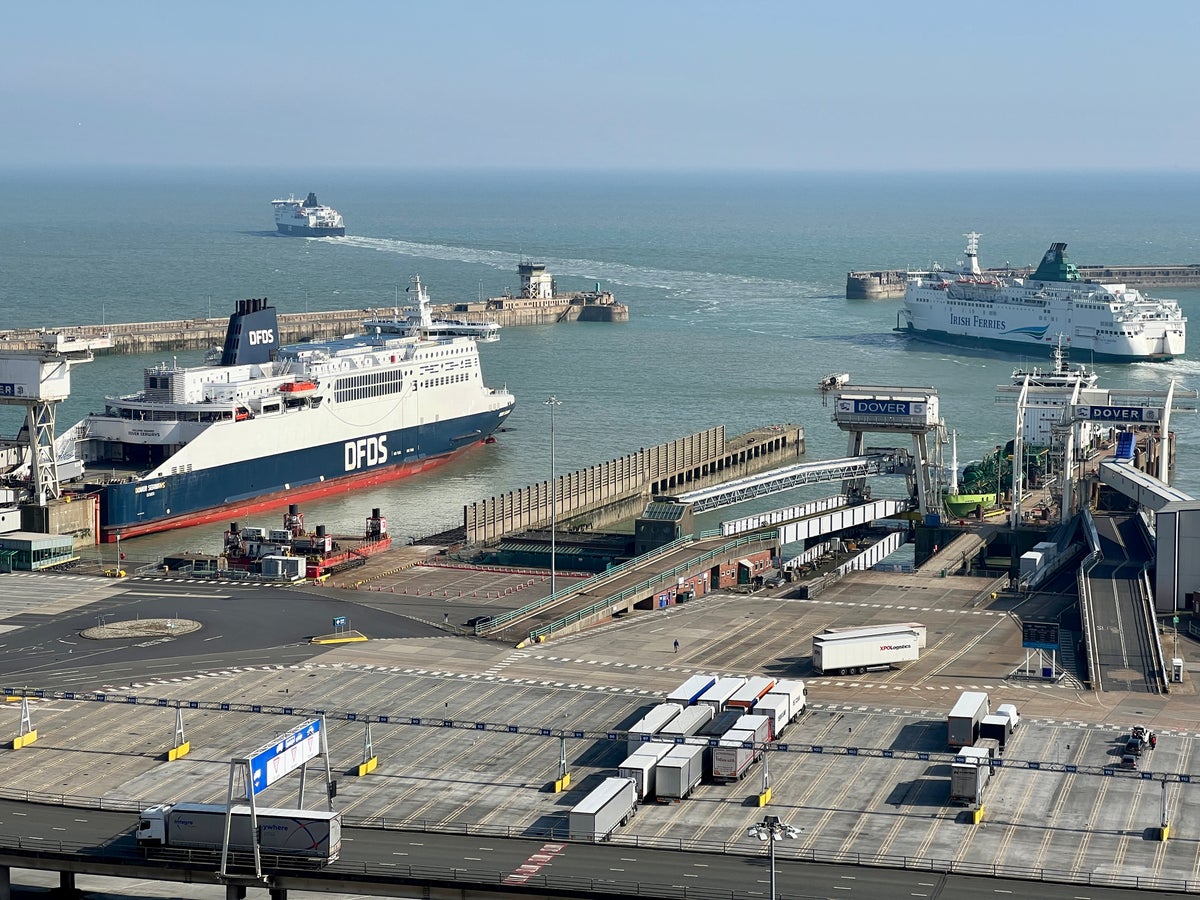 The boss of the Port of Dover has contradicted claims by senior Tory MPs that French frontier officials were responsible for border hold-ups at the start of the Easter school holidays.
Doug Bannister, chief executive of the UK's main departure point for continental Europe, said the Police aux Frontieres had been "very, very good" at responding to the build-up of traffic last weekend.
Tens of thousands of travelers queued for 12 hours or more ahead of ferry journeys to France as a post-Covid surge of coach trips came up against tougher post-Brexit border checks.
After the backlog was cleared in the early hours of Monday morning, Tim Loughton – a former chair of the home affairs select committee – blamed short staffing among French border officials.
"It's because there were not sufficient Border Force people there, from the French equivalent, checking those passports," he told Times Radio.
The Conservative MP for East Worthing and Shoreham added: "There needs to be more people processing those passports at peak time, and it needs to flow better. But to just blindly say all this is all due to Brexit – it's a bit of a lame excuse."
But speaking exclusively to The Independentthe Port of Dover CEO said: "Police aux Frontieres turned up with the full complement of resource on the Friday, that our plan had identified that we needed.
"They did that very well. On Saturday, when they knew that we were having challenges, they actually turned up with more people to better support us as well. So they've been very flexible.
"Having said that, [the new border arrangements are] still a constraint on getting traffic across the short straits."
Local Tory MP Natalie Elphicke also appeared to pin the blame on France. In a tweet on Friday night, she wrote: "Incredibly disappointing to see French border control problems once again adding to traffic mayhem just as families are trying to getaway for the Easter holidays."
Later, writing in the Daily Expressshe insisted: "It's not a Brexit issue, it's been the same for many years."
But Mr Bannister said: "There is clearly no doubt that the processing through the border takes more time now than it did before."
He was speaking as rail and air transport operators to France canceled departures ahead of the next national strike that is due to take place in protest at Emmanuel Macron's pension reforms.
The French authorities have ordered airlines to ground some of their flights, including those to, from and over France, as air traffic controllers join the industrial action.
Eurostar has canceled a pair of trains between London and Paris.