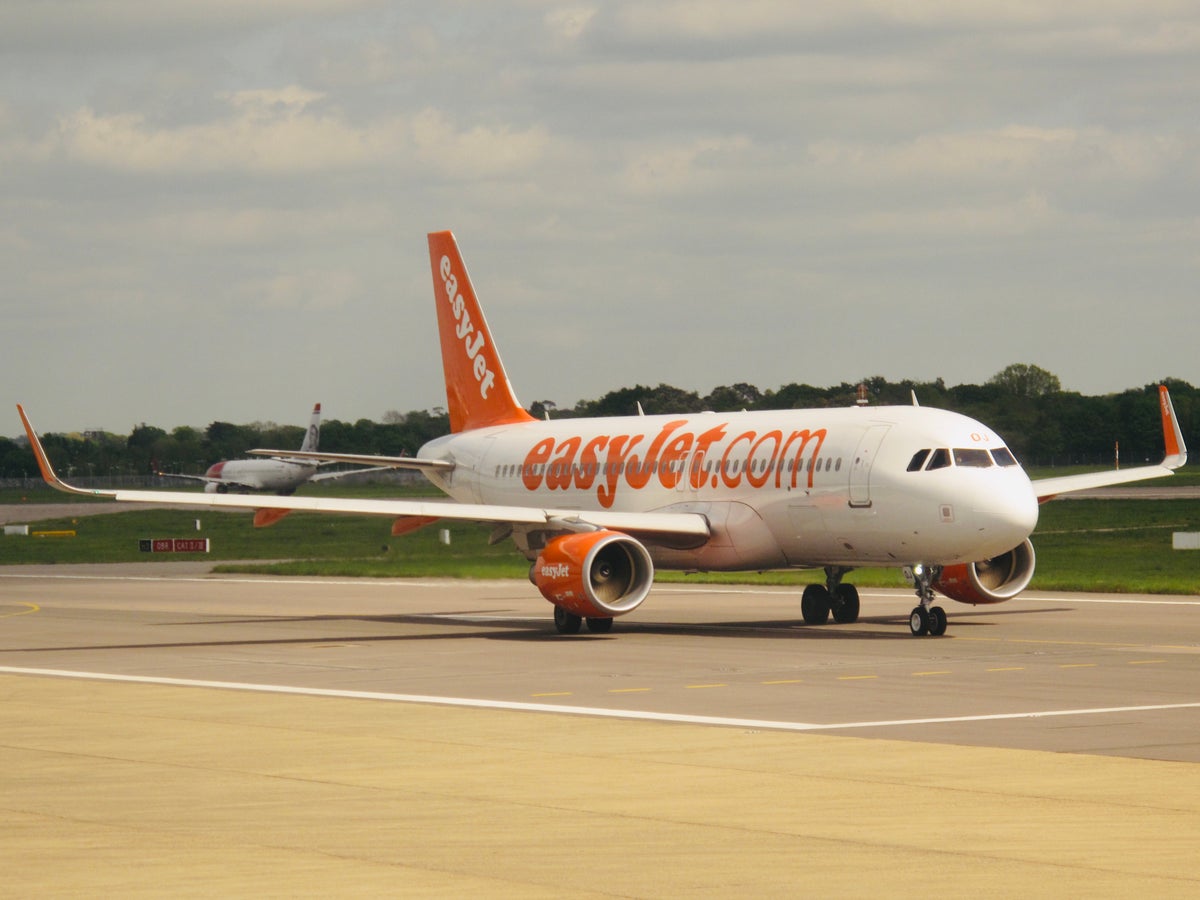 Fares on easyJet have soared by almost a quarter for this year's easter holidays.
The airline's chief executive, Johan Lundgren, told The Independent that like-for-like prices for Easter 2023 are currently 24 per cent up on the last pre-Covid year, 2019.
Britain's biggest budget airline has reported better-than-expected results for the first quarter of its financial year as demand for sunshine surges.
Each seat flown by easyJet between October and December 2022 earned easyJet £67, up 36 per cent compared with a year earlier.
Part of this was due to higher load factors, with an average of 87 per cent of seats filled over the final three months of 2022 – 10 per cent better than the previous year.
During the October to December spell, easyJet lost £133m – almost £1.5m per day. But this was better than the airline had anticipated.
Mr Lundgren said: "We have seen strong and sustained demand for travel over the first quarter, carrying almost 50 per cent more customers compared with last year.
"Many returned to make bookings during the traditional turn of the year sale where we filled five aircraft every minute in the peak hours, which culminated in three record-breaking weekends for sales revenue this month.
"We expect to see our winter loss [for October 2022 to March 2023] reduce significantly over the first half compared to last year.
"This will set us firmly on the path to delivering a full year profit, where we anticipate beating the current market expectation, enabling us to create value for customers, investors and the economies we serve."
He said Egypt and Turkey are selling particularly strongly because of the good value they offer to holidaymakers.
The easyJet Holidays subsidiary, which offers packages based on the carrier's flights, saw a 50 per cent increase in business – significantly ahead of expectations.
Earlier this month, the offshoot was offering a very limited number of holidays in Egypt for £609 for four weeks in January.