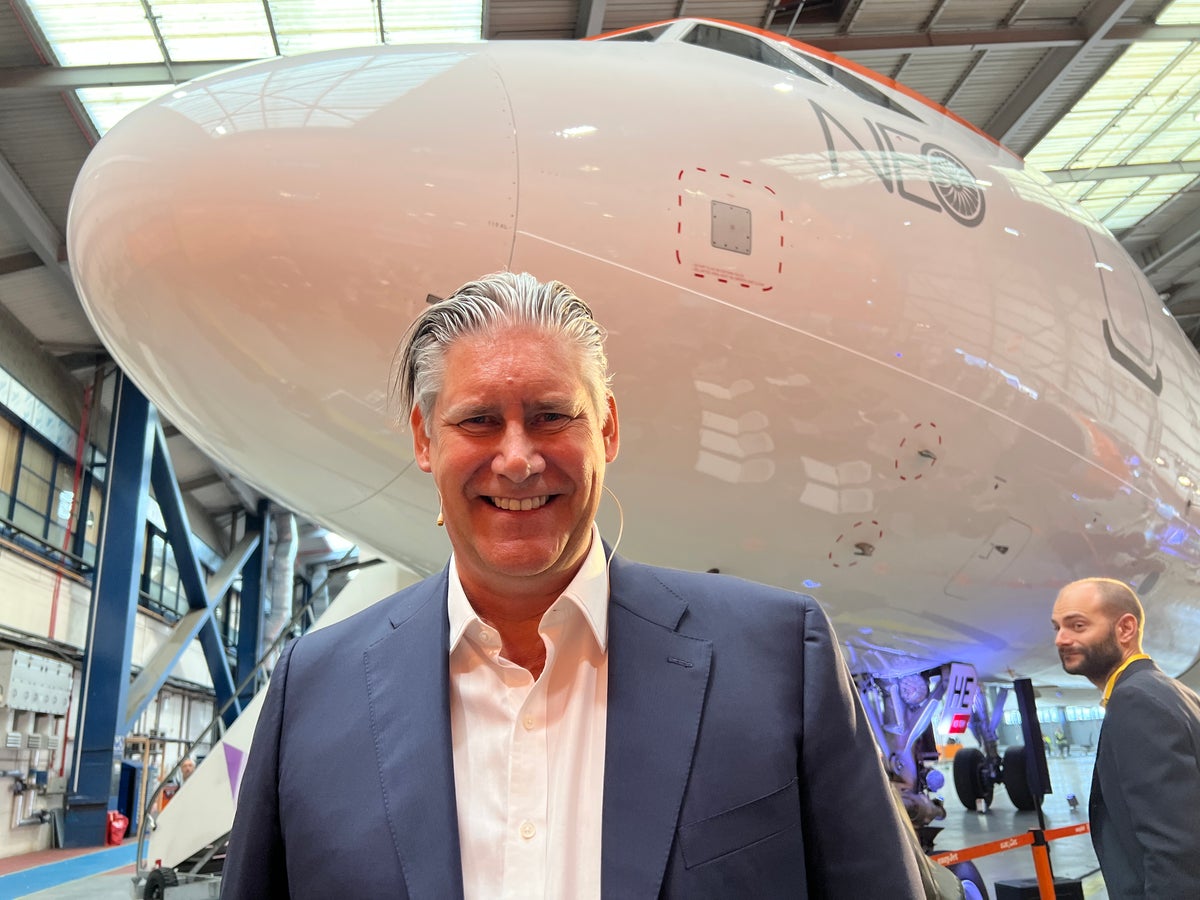 British holidaymakers are cutting back on takeaways, meals out and new clothes to pay for trips abroad, says easyJetas the airline reports sharply reduced losses for the winter months.
The UK's biggest budget airline lost £411m in the first six months of its financial year (October 2022 to March 2023), representing an average loss of £12.40 for each of the 33.1 million passengers carried through the winter.
The corresponding figures a year earlier, when Covid travel restrictions were still rife, saw easyJet lose £545m on 23.4 passengers – an average loss of £23.30 for each traveler flown.
With flights between July and September this year already 73 per cent booked, ahead of the corresponding 2022 figure, the coming summer is looking profitable – with the package division, easyJet Holidays, on course to make £80m in profit over the full financial year.
One reason for the improvement, says easyJet, is that UK consumers are placing a higher value on travel since the coronavirus pandemic. Holidays are now the highest priority after household bills, according to a survey carried out for the airline.
British travelers are cutting down on takeaways (45 per cent), meals out (42 per cent) and clothing (30 per cent) to protect their summer holidays, easyJet claims.
Announcing the airline's results, the chief executive, Johan Lundgren, said: "easyJet's optimized network combined with the strong demand seen for flights and holidays, enhanced revenue capabilities and operational resilience, means we enter the summer with confidence.
"Recent research has shown that travel is the number one priority for household discretionary spend with customers safeguarding their holidays and increasingly opting for low-cost airlines and brands which provide great value."
The airline will operate its biggest-ever UK flying programme, with around eight per cent more capacity than in 2019 – the last year unaffected by the Covid crisis.
A day after Jet2 announced a new base at Liverpool John Lennon airport for 2024its rival easyJet has revealed it will base three aircraft at Birmingham next summer.
But included in the financial results is a £4m hit for shrinking easyJet's operation at Berlin's new airport from 18 to 11 aircraft.