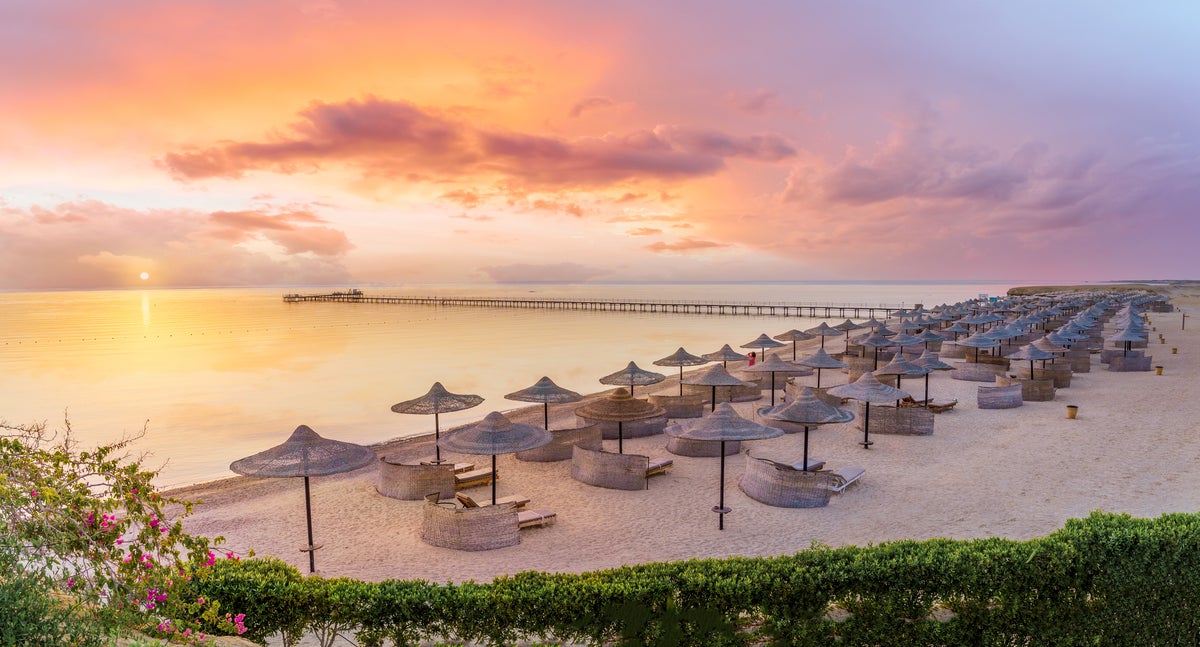 Sharm el-Sheikh and other Red Sea holiday resorts in Egypt could be a cost-effective choice for UK travelers looking to travel abroad in 2023 due to sharp falls in the value of the Egyptian pound, according to new analysis.
Post office Travel Monday found the gains that sterling has made against the Egyptian pound over the past year equate to travelers pocketing around £210 extra on a £500 currency transaction.
Sales of the East Caribbean dollar have also seen a strong increase compared with the months leading up to the coronavirus pandemic.
The Post Office added that sales of the mexican peso and the Jamaican dollar have risen markedly.
Ed Dutton, portfolio director, financial services at the Post Office, said: "The fairest measure of demand is to compare currency sales now with the busy period before the Covid-19 pandemic.
"Sales of Caribbean and Latin-American currencies were particularly strong then, so it is encouraging that they are even more buoyant now.
"However, sterling has fallen in value against many of these currencies so holidaymakers should factor this into their holiday budgeting. A destination like Sharm el-Sheikh may prove cheaper because of the Egyptian pound's steep fall in value against sterling."
While the region offers beach resorts and warm year-round weather at reasonable prices, its tourism industry has also suffered from the fallout of a number of terrorist attacks.
In 2005, bombings in Sharm el-Sheikh killed dozens in one of Egypt's deadliest militant attacks.
And in 2017, two German tourists were stabbed to death and at least four others injured at a hotel beach in the popular Red Sea resort of Hurghada in Egypt.
In a bid to restore confidence, Egyptian authorities built a 22-mile long concrete and wire wall around the tourist resort of Sharm El-Sheikh in 2021.
Those entering the city by road are now required to pass through one of four gates equipped with cameras and scanners
Officials say the structure will protect tourism at the Red Sea resort on the southern tip of the Sinai peninsula.
According to the Foreign, Commonwealth and Development Office (FCDO)an estimated 476,000 British nationals visited Egypt in 2019.
"Most visits are trouble free," it states.