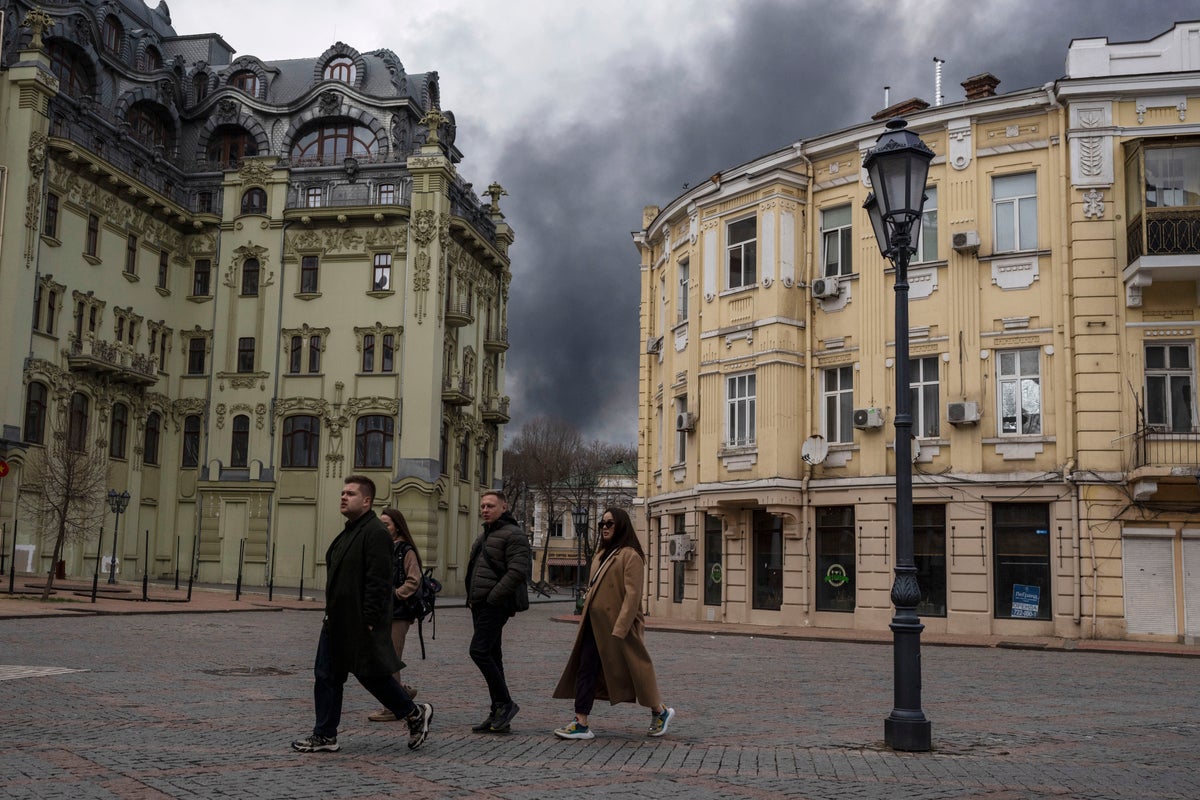 The entire Ukrainian city of Odesa has been put on Unesco's list of endangered World Heritage sites.
The United Nations' cultural agency made the decision on Wednesday, during a World Heritage committee meeting in Paris. The move was made due to the ongoing war in Ukraine.
Ukrainian president Volodymyr Zelenskyy asked Unesco to give Odesa World Heritage status back in October.
It has been added to the list of protected World Heritage sites, but is now classified as endangered as well. World Heritage sites have legal protection, due to their cultural, historical or scientific significance.
A historic port on the Black Sea, Odesa achieved its Unesco status because of its contribution to cinema, literature and the arts.
Endangered World Heritage sites are classified as such due to dangerous factors like war, pollution and natural disasters.
Odesa is Ukraine's fourth-largest city, and has been bombed several times since the war began last year.
Unesco director general Audrey Azoulay said: "As the war is still going on, this inscription shows our collective determination to ensure that this city … is preserved from further destruction."
Ms Azoulay added that the city has now been placed "under the reinforced protection of the international community."
The Unesco convention was agreed upon by Ukraine and Russia in 1972, meaning both parties must help to protect listed sites and avoid doing anything which could cause deliberate damage.
There are a total of seven World Heritage sites in Ukraine, including St Sophia Cathedral, other monastic buildings in the capital Kyiv and ancient beech forests throughout the country.
Although damage has been done to Ukraine's cultural buildings, none of those named as World Heritage sites have been affected.
Other global locations on the Unesco World Heritage endangered list include Vienna, the old city of Jerusaleum and its walls, the Madagascan Rainforests of the Atsinanana and Everglades National Park in the US.