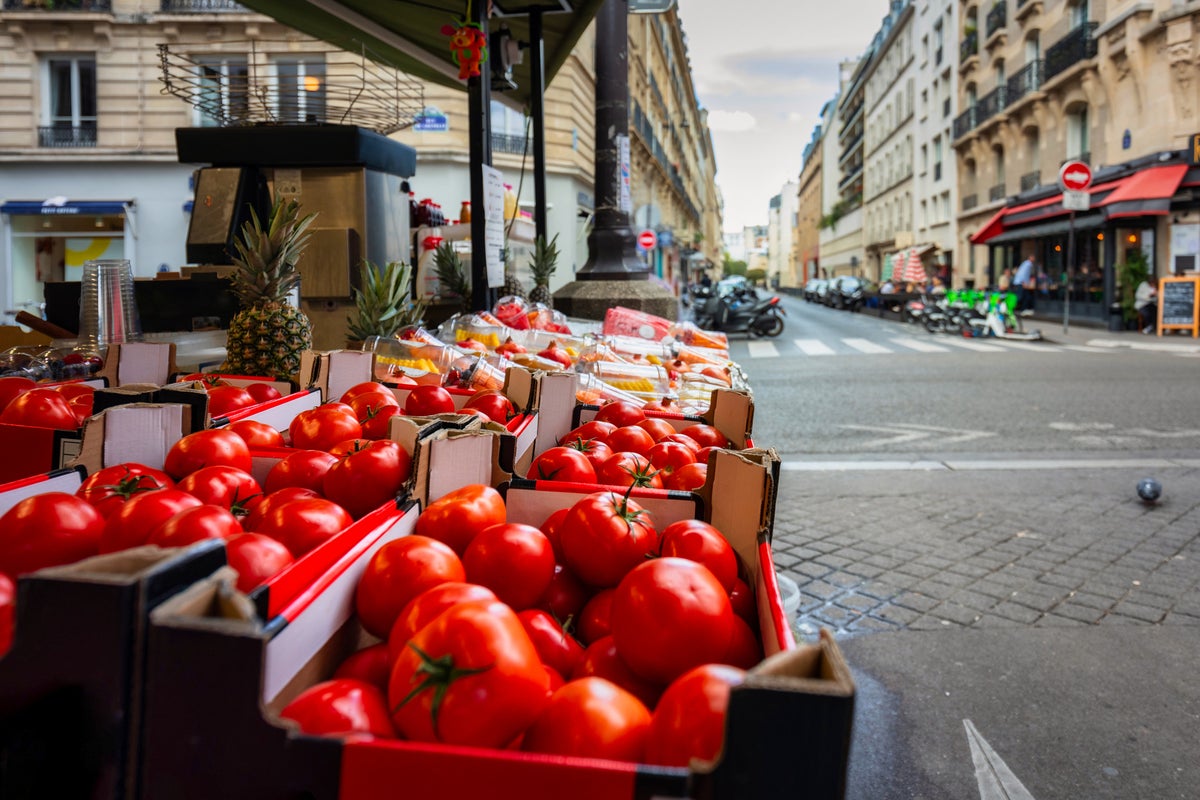 Passengers on Eurostar trains bound for France are being encouraged to ask staff where to buy tomatoes in Parisas the UK faces a shortage after spiking energy prices and poor weather in Europe and Africa disrupted supplies.
Video footage shared on Twitter by Justin, a Eurostar train manager, shows an onboard information screen for passengers with the announcement: "Need tomatoes in Paris? Speak to the crew for tips on where to buy them."
Social media users delighted in the public service announcement, calling it "genius" and "brilliant".
One user quipped: "You need to include it into the Club Eurostar loyalty programme, so that we can also earn points when shopping for groceries. The possibilities are endless!"
The news comes after the UK's largest grower of British tomatoes said they would likely remain scarce until the end of April or even early May.
In the UK, the soaring cost of energy and fertilize has deterred British growers from planting tomatoes in glasshouses over winter, which require light and heat, according to Phil Pearson, group development director at APS Produce.
Speaking during the National Farmers' Union conference in Birmingham, he said that the delayed start to the growing cycle will mean it will be another two months before most British tomatoes are ready for picking.
Further afield, bad weather, which some are attributing to the climate crisishas impacted supplies of tomatoes and other produce.
Andrew Opie, director of food and sustainability at the British Retail Consortium, which represents UK supermarkets, said: "Difficult weather conditions in the south of Europe and northern Africa have disrupted harvest for some fruit and vegetables including tomatoes.
"However, supermarkets are adept at managing supply chain issues and are working with farmers to ensure that customers are able to access a wide range of fresh produce."
The shortage has led some supermarkets to implement rationing on certain itemsincluding peppers, broccoli and lettuce, in a bid to avoid panic buying.
The Independent has contacted Eurostar for comment.