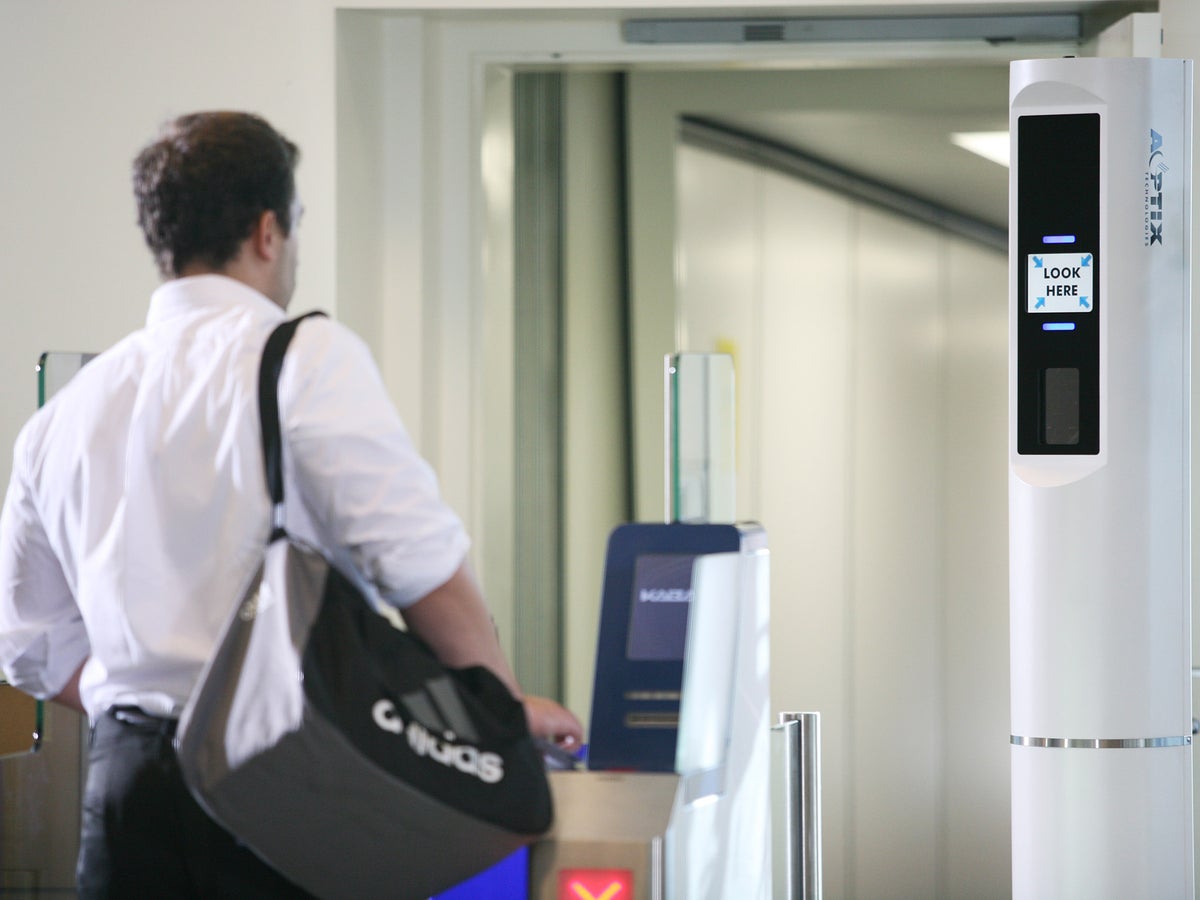 Face-scan recognition is set to replace passports for travelers passing through frankfurt Airport.
The German aviation hub will trial full biometric processing for passengers who wish to use it.
Working with aviation IT provider Sita and technology and electronics company NEC, the airport will be rolling out the tech from this spring.
It will be introduced all the way from check-in to boarding gates at all terminals.
The biometric tech will be available for any airlines operating out of Frankfurt that wish to use it, and passengers can opt in by enrolling at a counter and then going through automated security and boarding gates.
Here, biometric touchpoints will scan their faces using NEC face-recognition technology and its digital-identity management platform, alongside Sita's 'Smart Path' passenger-processing system.
Passengers who'd rather not use the facial recognition system can proceed through the airport as normal using their passport.
Star Alliance, comprised of 26 airlines, has already revealed plans to launch biometric passenger processing across its entire global network.
"The project breaks new ground in the development of digital travel by providing a common-use biometric platform at all Fraport terminals," Sita said in a statement.
"It combines day-of-travel enrollment, Star Alliance biometrics, and additional biometric hubs under the umbrella of the Sita Smart Path platform."
Lufthansa passengers who are already in the Star Alliance Biometrics system will be added to Frankfurt's new scheme automatically, with no need to re-enroll.
Fraport executive director for aviation and infrastructure, Pierre Dominique Prümm, said: "We are excited to be able to transform the experience for our passengers across all terminals and carriers with one simple solution.
"We value that Sita and NEC's technology allows our infrastructure to be truly future-proof, with the capacity to grow as industry demands and travel patterns shift."