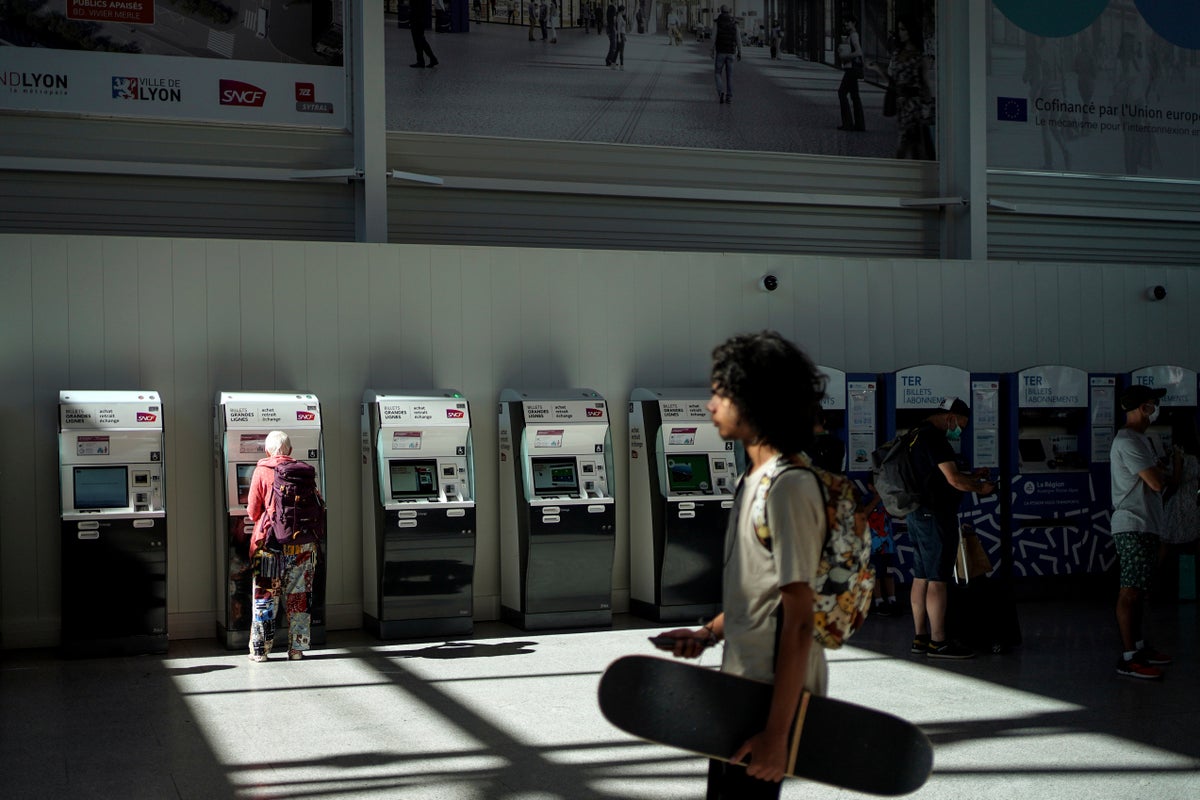 Some 60,000 free train tickets will be up for grabs this summer for young people in France and Germany.
Aimed at those aged under 27, the scheme will allow travelers to go from one country to the other and travel around by rail once there, similar to an Interrail pass.
The initiative was announced by France and Germany's respective transport ministers, Clément Beaune and Volker Wissing, who said it was aimed at encouraging more climate-friendly train travel and "building a cultural exchange" between the two countries.
"To celebrate the 60th anniversary of the Elysée Treaty, 60,000 tickets will be made available free of charge, according to terms that will be specified shortly," the pair said in a joint statement.
Germany's national rail provider, Deutsche Bahn, and France's, SNCF, will support the scheme financially.
Prospective participants will likely have to enter a lottery to be in with a chance of nabbing a free train pass, acording to French media reports.
The tickets will be divided equally, with half going to young people in France, and the other half going to young people in Germany.
Full details of how to apply for the scheme have yet to be released.
"Travel and exchanges are at the heart of Franco-German reconciliation and friendship!" tweeted Mr Beaune. "I am delighted to announce, with my counterpart @Wissing, three essential and concrete initiatives between France and Germany."
He then went on to outline that, in addition to the free summer train travel "to promote exchanges", there were plans for the launch of a Paris-Berlin night train at the end of 2023, and the opening of a direct Paris-Berlin high-speed rail link in 2024.
This new high-speed TGV link between the countries' capitals would allow passengers to make the journey in around seven hours, with no need to change trains. Travelers must currently change at Cologne or Frankfurt.