THE French Ministry of Economy announced a consultation aimed at gathering opinions and information on various policy issues surrounding the Metaverse expanding. The consultation, which will run until May 2, aims to explore potential impacts virtual worlds on privacy, health and the environment. By engaging with the public and experts in these fields, the French government hopes to create a "digital sovereignty" for Europe, essentially encouraging the development of local alternatives to American tech giants such as Meta Platforms.
Macron and the EU's vision on the Metaverse
The French President Emmanuel Macron has expressed its ambitions for a metaverse European. During his 2022 election campaign, he stressed the importance of building a European alternative to the online virtual worlds currently dominated by international giants. This consultation is an important step in realizing this vision.
For its part, the European Union (EU) is also working to develop its strategy on virtual worlds, with officials due to present a full plan in May. In a European Commission consultation published last week, concerns were raised about the risk of large "guardians" stifling competition from smaller players and potentially violating fundamental rights, such as openness and equality.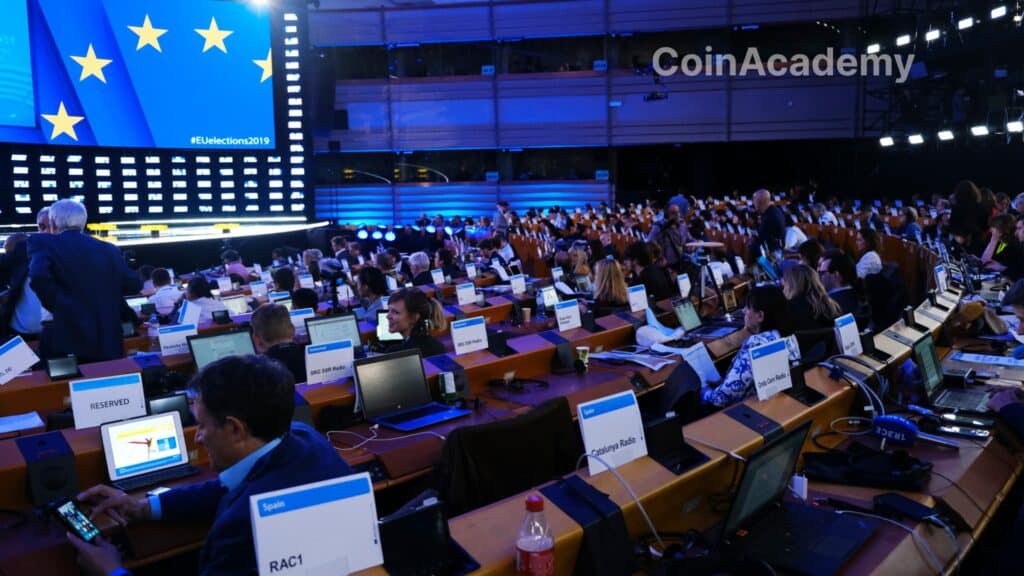 The challenges of a European Metaverse
The French consultation recognizes that the metaverse can take many formsinvolving various technologies such as virtual and augmented reality, game engines and blockchain technology, which underpins the cryptocurrencies. By examining these technologies and their potential applications, the consultation aims to provide alternatives to the virtual worlds currently dominated by global tech giants.
The consultation seeks to address key policy issues, including privacy, health and environmental risks associated with metaverse. As virtual worlds become more immersive and integrated into our daily lives, understanding and mitigating these risks will be crucial to ensuring a sustainable and secure future.
The French government's initiative for a European alternative to the metaverse dominated by American tech giants is indicative of a broader movement to establish digital sovereignty in the region. By promoting the development of local technologies and solutions, European countries hope to regain control of their digital spaces and reduce their dependence on foreign technology companies.
Consulting the French Ministry of the Economy on the metaverse represents a bold step towards creating a European alternative to virtual worlds currently dominated by international tech giants. By addressing concerns about private lifeto the health and to the environmentas well as by promoting the digital sovereignty, France and the EU say they want to provide a more inclusive, fair and sustainable future for the evolving metaverse. However, for many Europeans, it is indeed initiatives of this kind that could concern the freedoms of citizens.
The article France leads the European Metaverse initiative appeared first on Corner Academy