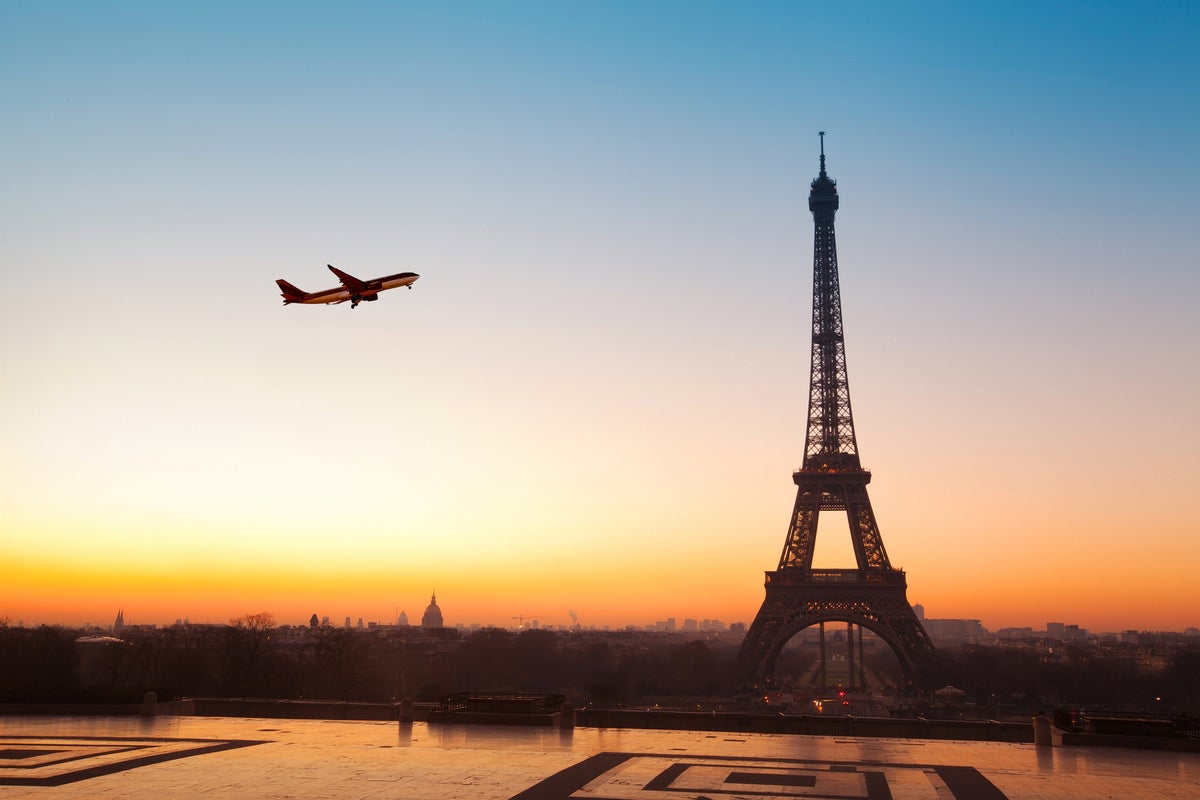 AT ban on short-haul domestic flights in France has been signed into law, in a push to bring down carbon emissions.
It's a decision that has its critics: climate campaigners have said it doesn't go far enough, while figures from the aviation industry have complained that officials must support "real and significant solutions" instead of "symbolic bans".
Clement Beaune, the French transport minister, described the move as "an essential step" as well as a "strong symbol in the policy of reducing greenhouse gas emissions".
"As we fight relentlessly to decarbonise our lifestyles, how can we justify the use of the plane between the big cities which benefit from regular, fast and efficient connections by train?" he added.
How did this rule change come to be, and what does it mean for travelers going to (or in) France? Here's what you need to know.
Why has France introduced a law to ban short-haul flights?
France's ban on short domestic flights is their way of reducing carbon emissions. Aircraft are enormous polluters, and these steps have been taken to encourage passengers to use trains, which have a dramatically lower carbon footprint.
The plans were first announced by the French government in 2021, at which point it was pumping billions of euros into keeping Air France afloat during the coronavirus pandemic. Officials demanded a reduction in domestic flights where substitution by rail was feasible – and here are today.
However, a study in October 2022 reported that the banning of super-short haul flights could have "very little" impact on reducing aviation emissions, claiming that "policy initiatives that target longer flights are urgently needed."
What does the ban mean for France travel?
Very little, really. The rules have targeted only a few routes. If you look online today, you'll see that the legislation doesn't affect routes from France's biggest airport, Paris Charles de Gaulle. Air France had seven flights to Bordeaux, which is only just over two hours from Paris, on sale today; six were on sale between Paris and Lyon.
In fact, only three routes have been discontinued due to the new rules, and they're all links between the capital's smaller second airport, Paris-Orly, and Bordeaux, Nantes and Lyon.
Connecting flights will be unaffected, meaning – for example – an Air France flight from Los Angeles to Lyon can still fly from LAX to Paris Charles de Gaulle before a domestic connection onto Lyon.
Even without the law, certain routes may have disappeared anyway; Air France has already dropped shorter flights where decent train connections exist, such as Brussels–Paris, with a journey between the two cities by high-speed rail only taking one hour and 20 minutes.
The list of restricted flight routes could be extended if the country's rail connections improve, such as between Rennes and Marseille.
Simon Caldertravel correspond of The Independenthas given his verdict on the changes – or lack of – since the law came into force on 23 May.
"It's clear that on the core routes from Lyon, Bordeaux and Nantes to Paris CDG that nothing has changed – with an average of six daily flights each way. Even between Lyon and Marseille, which are linked by TGV trains in less than two hours, you can choose from three daily flights," he said.
Could a similar ban happen in the UK?
It's incredibly unlikely. In fact, Simon Calder states on his podcast today that "the government cannot wait for you to fly more", referring to April's cut in air passenger duty for domestic routes from £13 per traveler to £6.50.
Overall, passengers will collectively benefit to the tune of £58m in tax each year that the government is giving up. Transport and environment campaigners are outraged, saying it will encourage a switch from rail to air – just when the move should be in the opposite direction.
The only way you will persuade people to stop flying routes? According to Simon Calder, what is needed is "reasonable terrestrial alternatives" and "a willingness by governments to do something". Watch this space…
You can listen to Simon Calder's Independent Travel Podcast here.