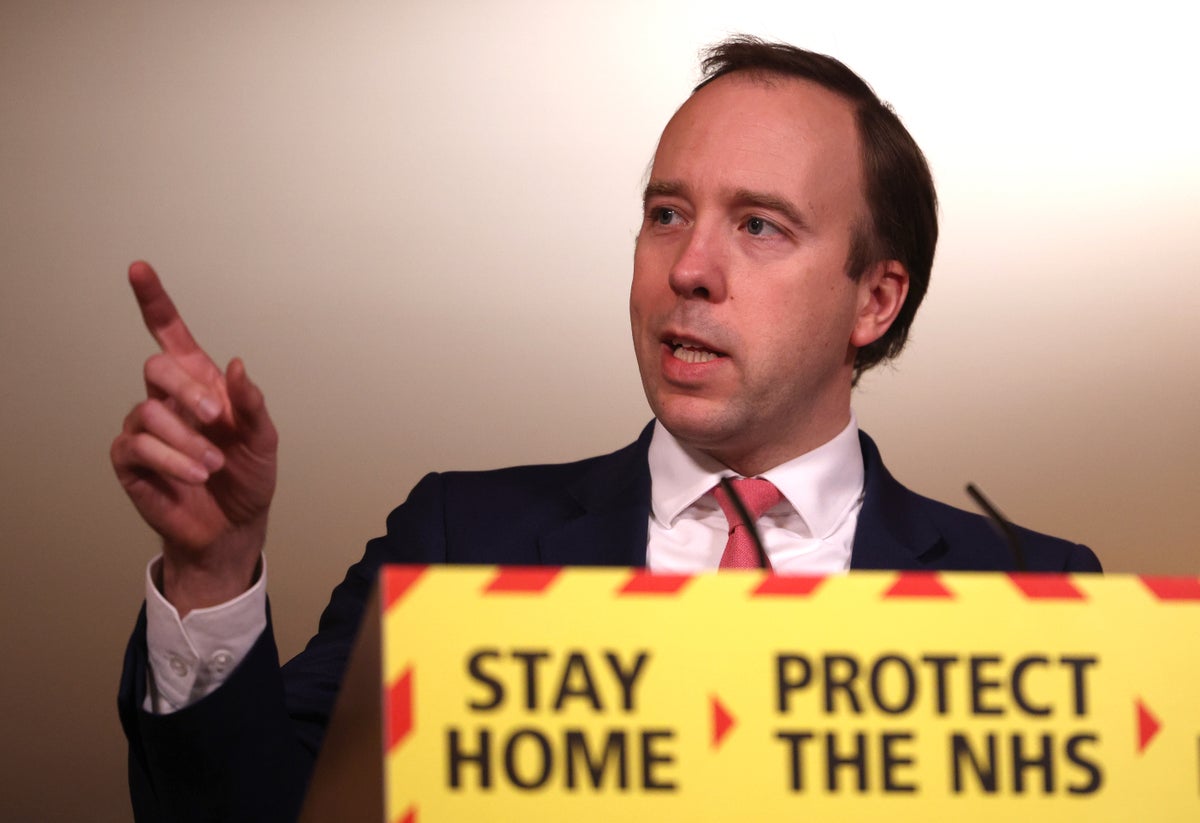 The Institute of Travel & Tourism (ITT) has defended its decision to pay Matt Hancock to speak at its annual conference in Qatar. The UK-based travel organization described the event as "a great opportunity for delegates to tell him what they think of the government's handling of the Covid crisis".
The former Health Secretary was instrumental in creating many of the Covid travel restrictions that were later judged by MPs to be largely pointless.
Paul Charles, chief executive of travel consultancy The PC Agency, said: "What on earth are the ITT playing at? This is someone who didn't hesitate to almost destroy the travel and tourism sector with unproven and untested policies that lasted two years.
"Lockdowns in the UK saw millions of thousands of jobs removed and some businesses go to the wall. How much is he being paid to tell his story of incompetence?
"Matt Hancock is yesterday's man that no one wants to hear from, especially the poor families torn apart by his policies. I urge the ITT to reconsider their bad decision to bring him in as a speaker. He certainly can't offer any solutions to the travel and tourism sector."
Mr Hancock was instrumental in imposing a total ban on outbound leisure travel from the UK for much of the first half of 2021.
He later participated in the widely ridiculed "traffic light" system that replaced the outright ban in May of that year, and which became known as "quarantine holiday bingo". As Health Secretary, he also helped to bring in quarantine hotels – which required a daily subsidy of £1m and which were later judged to be ineffective in managing the virus.
In a wide-ranging and highly critical report in 2022, MPs on the Transport Select Committee concluded hotel quarantine and the government's frequently changing Covid-19 rules "were not based on scientific consensus".
Former British Airways media spokesman, Jamie Bowden, said: "You have to hand it to the ITT for their sense of humor if not irony.
"To choose the very person who had a hand in developing policies that brought the UK travel industry to its knees, and put thousands of travel professionals out of work beggars belief.
"They couldn't have chosen a more inappropriate speaker if they tried."
Mr Hancock resigned as health secretary in June 2021 after he broke covid rules with an aide, Gina Coladangelo, in his departmental office.
A leading travel industry figure who campaigned vocally against travel restrictions, Paul Goldstein, said: "I am disgusted that this philanderer who tricked and lied his way through Parliament has been invited."
The ITT chair, Steven Freudmann, declined to say how much Mr Hancock is being paid for the event.
But Dr Freudmann said: "ITT has hosted many controversial figures at its events over the years, including Boris Johnson, Nigel Farage, Lord Prescott, Sir Michael Fallon, George Osborne, etc.
"Inviting guest speakers to address our conference does not imply that we endorse their views – quite the contrary.
"Indeed Matt Hancock is aware that he has few friends in the travel industry and is also aware of the damage caused across the travel sector by the decisions made whilst he was Secretary of State for Health.
"His session at conference will include questions both from the moderator and the audience. So, a great opportunity for delegates to tell him what they think of the Government's handling of the Covid crisis."
The event will be held in the Waldorf Astoria hotel in Qatar from 5 to 7 June.
Mr Hancock remains MP for West Suffolk but had the Conservative whip removed for spending time as an I'm a Celebrity… contestant.
The Independent has invited Mr Hancock to respond.