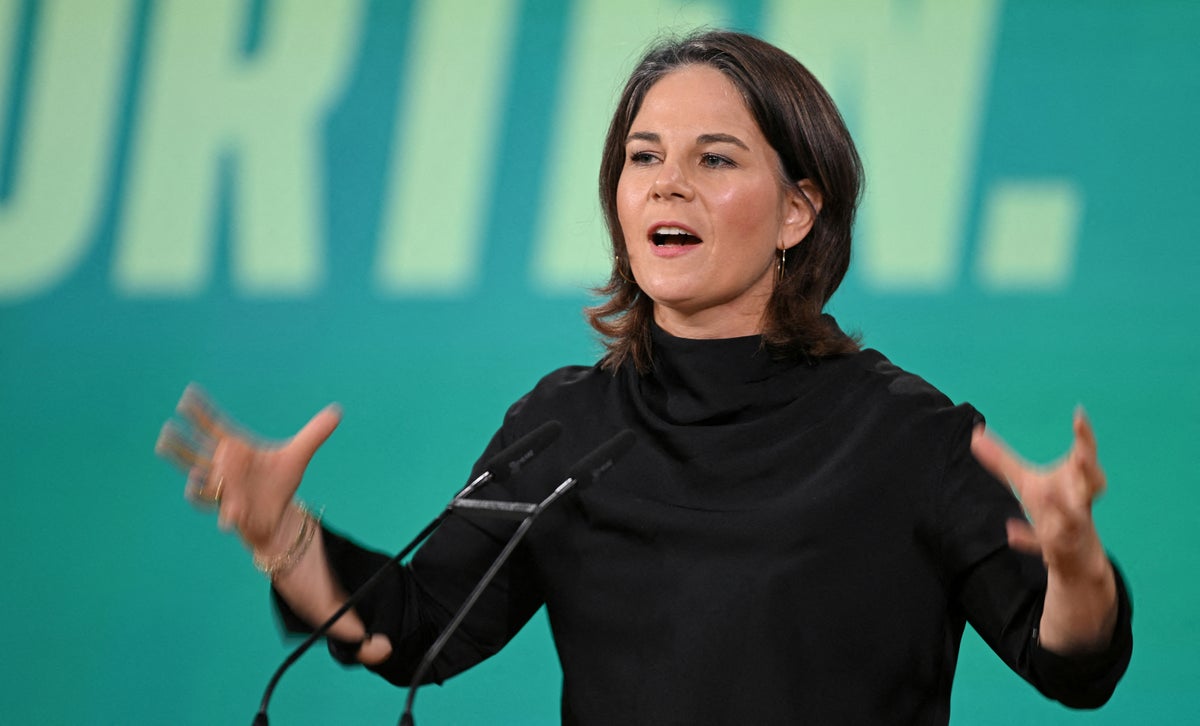 Germany would "not stand in the way" of poland sending tanks to Ukrainethe country's foreign minister has said.
Speaking to a French television station on Sunday, Annalena Baerbock gave the clearest signal yet that Berlin's European allies could deliver German-made equipment to the Ukrainian front lines.
When Ms Baerbock was asked about Germany would allow Poland to export the tanks to Ukraine, she replied: "For the moment the question has not been asked, but if we were asked we would not stand in the way."
In an interview aired after Ms Baerbock's, Germany's new defense minister, Boris Pistorius, said that a decision on the delivery of tanks to Ukraine should not be rushed but that he expected that it would be made soon.
Germany has come under heavy pressure in recent weeks to either transfer its own Leopard 2 tanks to Ukraine, or at least allow European allies to export this model of tank to Ukraine. Since the tanks are manufactured in Germany other countries legally need permission from the German government to transfer them to third parties.
However, the German Chancellor, Olaf Scholz, has seemed reluctant to make a final decision on the issue.
An impatient Polish government has suggested setting up an alternative coalition of small countries willing to donate modern tanks to Ukraine. Previously some Polish ministers had threatened to send Leopard 2 tanks to Ukraine even if they did not have legal permission to do so.
Speaking on Sunday, Poland's prime minister, Mateusz Morawiecki, said: "Germany's attitude is unacceptable. It has been almost a year since the war began. Innocent people are dying every day, Russian bombs are wreaking havoc in Ukrainian cities. Civilian targets are being attacked, women and children are being murdered."
Speaking to the BBC, James Cleverly, the UK's foreign secretary, did not criticize the German government directly. However, he did say: "I would like nothing more than to see the Ukrainians armed with Leopard 2."
Behind the scenes the United States have also reportedly been pushing Germany to act, according to the German newspaper Suddeutsche Zeitung.
In a meeting at Ramstein airbase in Germany on Friday the US defence, Lloyd Austin, reportedly urged Germany to allow exports. President Joe Biden's national security advisor, Jake Sullivan, later read "the riot act" to reluctant German officials.
So far Britain is the only NATO country to have committed to send tanks to Ukraine, in the form 14 Challenger 2s.