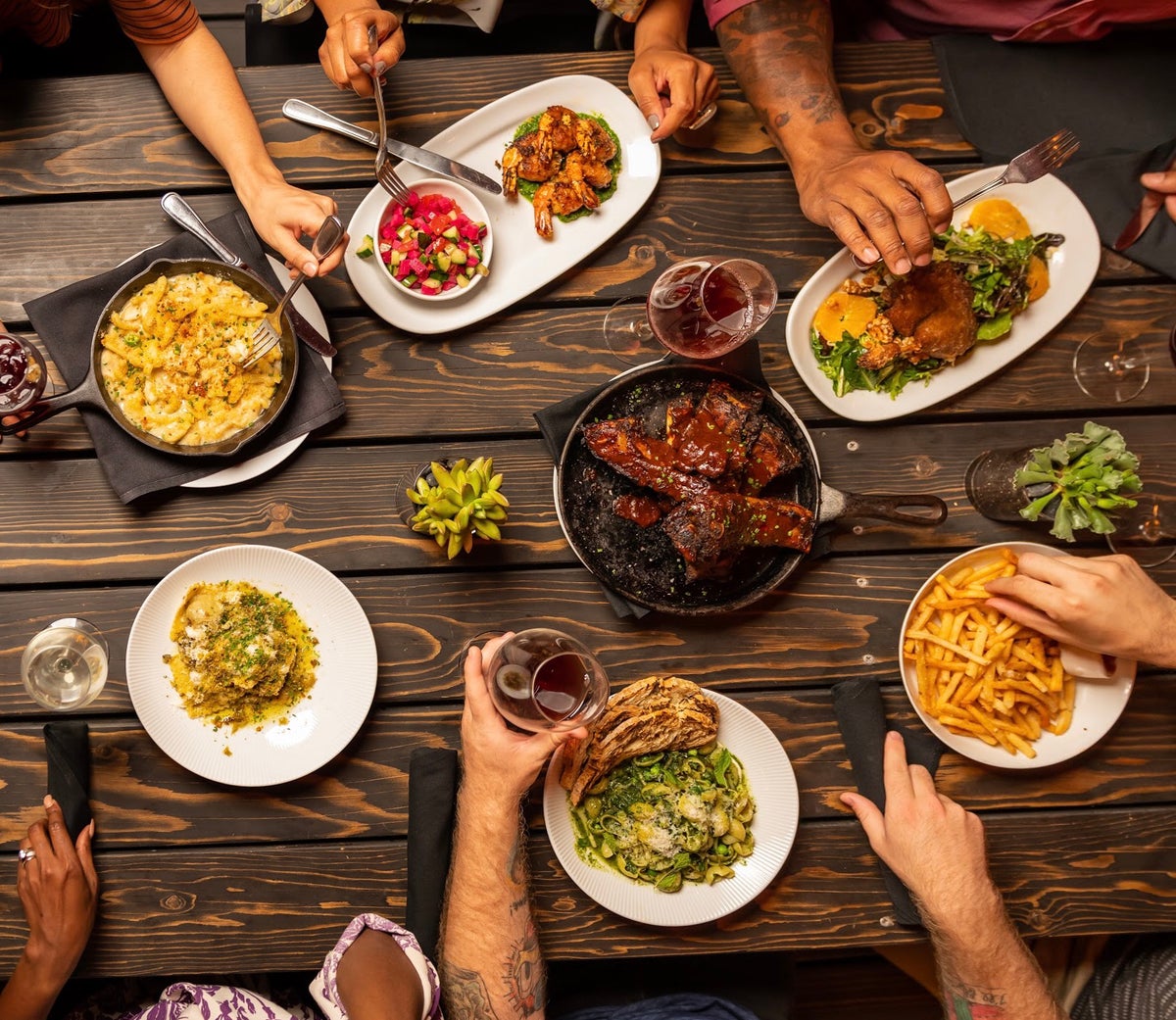 The Greater Phoenix area, also known as the Valley of the Sun, is renowned for its year-round sunshine, rich cultural experiences, and staggering natural landscapes, from scenic mountain preserves to the stunning Sonoran Desert. Discover Arizona's wine and craft beer scene, explore American Indian artor play on some of the best golf courses in the country; here are a few recommendations on where to go and what to do.
Some highlights found in and around Greater Phoenix include parks, resorts and wellness opportunities. South Mountain Park Preserve is the nation's largest municipally managed park and is a haven for outdoor enthusiasts. While the luxury resort scene in Phoenix includes a long list of historic and modern properties, families can enjoy epic-sized pools with monumental play features while wellness travelers will find spa treatments and fitness programs that add euphoria to vacation days.
Some of the country's most innovative restaurateurs hone their culinary skills in Phoenix. The best-known restaurants in Phoenix have racked up plaudits and nominations from the James Beard Foundation. In 2022, local chefs and restaurants were named semifinalists in eight different categories. And, the city's cocktail and craft brew culture continue to grow.
Phoenix has some of the best museums in the country including the galleries and exhibits at the Musical Instrument Museum which draws from a collection of more than 8,000 instruments from around the world. One of Phoenix's first cultural institutions, the Hear Museumhas grown into an international destination to learn about American Indian art and history, while the Pueblo Grande Museum and Archeological Park is a must-see Phoenix attraction that takes visitors on a path to remnants of a ballcourt and platform created by the Hohokam people who lived in this area from AD 450 to 1450. And, at the 140-acre Desert Botanical Gardenmore than 50,000 desert plants illustrate the beauty and variety of desert plant life.
Go shopping, gallery hopping and hiking in Scottsdale
Famed for its 300 days of sunshine, luxurious resorts and boutique shops, Scottsdale, in the Greater Phoenix area, has much to offer travelers looking for a US city brimming with art, culture and old-world charm.
Scottsdale is located in the beautiful Sonoran Desert at the foot of the scenic McDowell Mountains. It is bordered by Phoenix to the West, the Tonto National Forest to the North, the McDowell Mountains to the East, and the Salt River to the South. The Mcdowell Sonoran Preserve is a protected area, including 200 miles of trails across 30,000 acres of land. Expect to see plenty of Saguaro cacti along the way, native to the Sonoran Desert and emblematic of Arizona. If you'd rather take to the water, you can kayak, standup paddle board or tube down the Lower Salt River, where you're almost guaranteed to see wild horses grazing along the river banks.
Old Town Scottsdale's Fifth Avenue is not only home to an award-winning culinary scene that encapsulates cooking styles and cuisine from around the globe, but it also houses dozens of boutique shops, from upscale designer fashions and American Indian jewelery stores to Southwestern furniture shops. Down the road from Fifth Avenue, you'll find the Arts District, where more than 35 galleries showcase high-end art to local and national work. You can book appointments to check out most of the galleries or participate in the free Thursday evening art walk, where you'll hop from one gallery to the next, often enjoying wine and snacks along the way and getting the opportunity to speak to local artists .
Explore food, culture and nature in Tucson
Laid-back Tucson is a hot spot for those who yearn for time in nature, and the Tucson Botanical Gardens offer an introduction to the flora and fauna that makes up the desert. Head east on Tanque Verde Road, and you'll eventually reach the Redington Pass. This high mountain pass, between the Santa Catalina Mountains and the Rincons, has ample hiking trails, and canyons that take you past magnificent mountains and dense barrel-cacti-dotted forests.
With a landscape as spectacular as Arizona's, it's no surprise that the state is also home to some of the nation's most famous golfing destinations. Tucson has more than forty courses, including the Arizona National Golf Club and the Starr Pass Golf Course on the western outskirts of Tucson, with the majestic Catalina Mountains as a backdrop.
Head Downtown, an area steeped in history and famous for its restaurants, bars, eye-opening museums and striking architecture. The Tucson Museum of Art is located in the Presidio district and showcases an extensive Colonial Latin American art collection. The Arizona State Museum also houses the largest collection of Southwest Indian Pottery and more than 25,000 artifacts of American Indian basketry.
Once you've finished roaming around the museums Downtown, take advantage of Tucson's status as a UNECSO City of Gastronomy and refuel with food options inspired by American Indian, northern Mexican-Sonoran, Mission-era Mediterranean, and American Ranch-Style traditions. An excellent option is El Charro Café, the nation's oldest Mexican restaurant.
If you're an aviation enthusiast, The Pima Air & Space Museum is essentially an aircraft boneyard, displaying almost 300 aircraft spread over 127 acres, featuring planes from World War Two, the Vietnam war, and more. While for another trip back in time, head to the Trail Dust Town, dotted with old station wagons, stagecoaches, saloons and tobacco shops. This fascinating, atmospheric old town gives you an authentic feel for what life would've been like during the Wild West era.
Sip on local wines in Arizona's internationally-acclaimed winemaking regions
There are more than 120 wineries and tasting rooms across Arizona. The wine made here is internationally acclaimed, some have even been served in the White House. In Southern Arizona, you'll find the towns of Sonoita and Elgin, famed for their unique topography and soil, garnering the attention of sommeliers worldwide. There's also Willcox in the Southeast, where most of the state's grapes are grown in larger quantities, and the Verde Valley in north central Arizona, where a wide variety of soils and highly fertile alluvial deposits create near-perfect wine-growing environments.
In Sonoita, you can go wine tasting at the female-owned-and-run AZ Hops and Vines, or, if you find yourself in Willcox, hit up Wines of Willcox: expect plenty of local bottles with picturesque vineyards and mountains as your backdrop . If you're looking to explore the vineyards of North Central Arizona, Caduceus Cellars, run by one of the state's leading champions, showcases wine grown primarily from Verde Valley vineyards.
To find out more about Arizona, discover incredible experiences, unmissable events, get travel inspo and plan your trip, head to Visit Arizona. You can fly to Arizona direct via British Airways or American Airlines – find out more here